US soldiers model river crossing in contrast to Russians' Donbas disaster
By
Stars and Stripes
May 17, 2022
---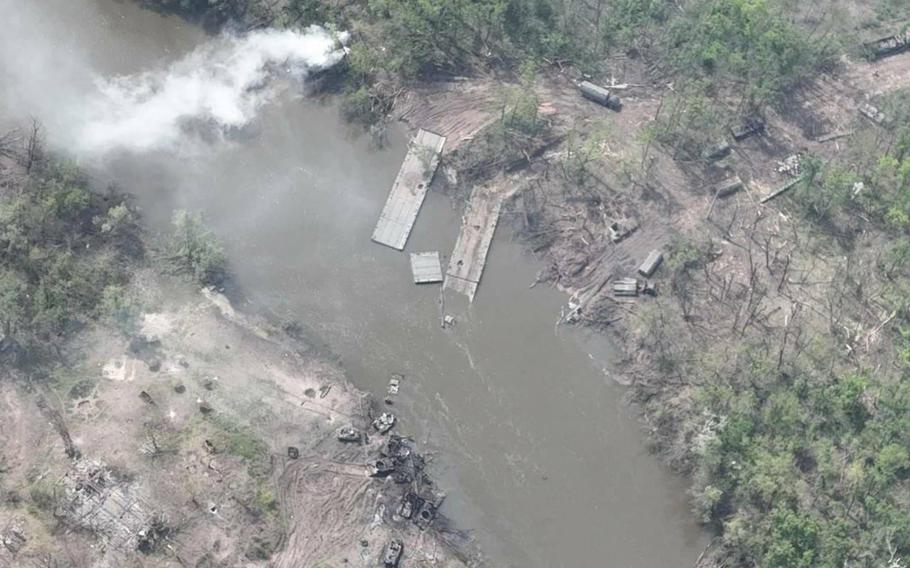 Days after dozens of Russian armored vehicles were obliterated during an attempted river crossing in eastern Ukraine, U.S. and allied soldiers launched a training version of a similar maneuver across Poland's peaceful Vistula River.
A well-timed U.S. Army tweet highlighted the difference.
"In case anyone was wondering what a successful 'wet gap crossing' looks like, courtesy of the @USArmy," U.S. Army Europe and Africa said Monday on Twitter in what could be taken as a not-so-subtle jab at a disastrous river operation last week for Russian troops.
On Tuesday, USAREUR said the tweet was "not directed at anyone or any organization."
The crossing was part of a logistics drill that involved soldiers from NATO allies Poland, France and the United States, as well as Sweden, which was prompted by Russia's full-scale invasion of Ukraine to seek NATO membership after two centuries of neutrality.
Soldiers from the Fort Hood, Texas-based 74th Multi-Role Bridge Company and other allied forces were part of the exercise in Poland, where the absence of enemy fire all but guaranteed success.
The same can't be said for a Russian battalion tactical group of hundreds of soldiers that was trying to cross the Siversky Donets River in eastern Ukraine. The unit came under withering fire from Ukrainian forces.
Aerial photographs of the Wednesday attack provided by the Ukrainian armed forces reveal blown-up tanks and other combat vehicles on both sides of the riverbank and a pontoon bridge under water. Hundreds of troops were likely killed in the operation, according to military analysts.
"This Russian river crossing has gained attention because it resulted in the loss of (probably) a battalion tactical group and some critical engineer equipment. The reality is, it is worse than that," wrote retired Australian Maj. Gen. Mick Ryan in an analysis of the debacle.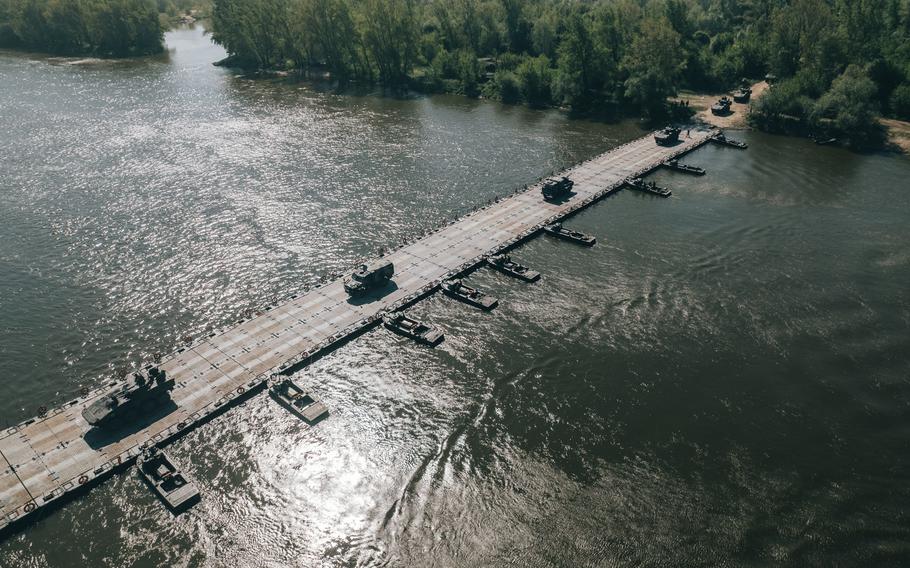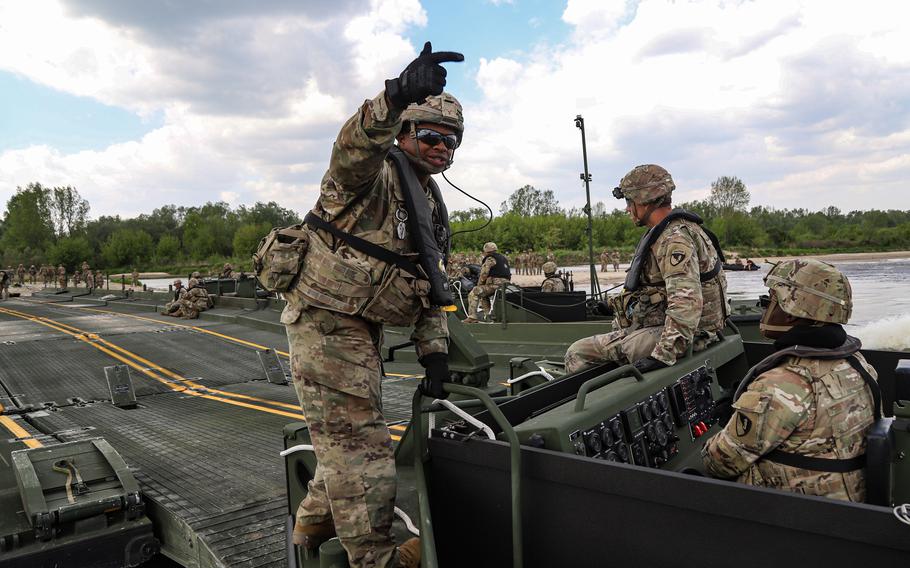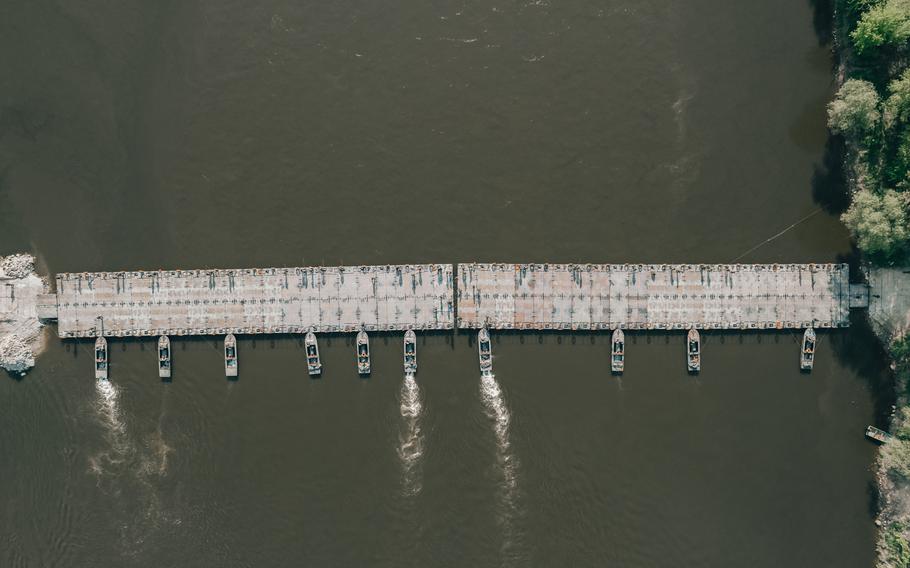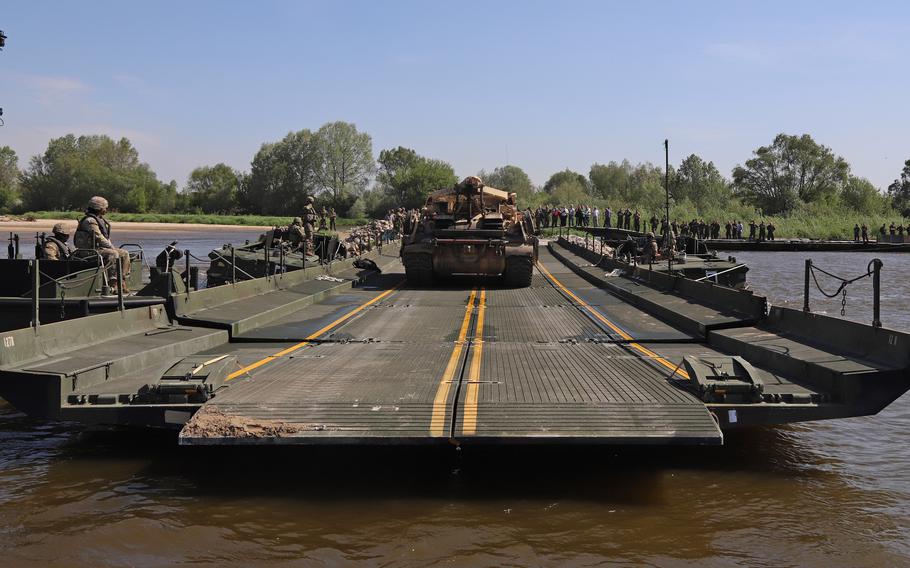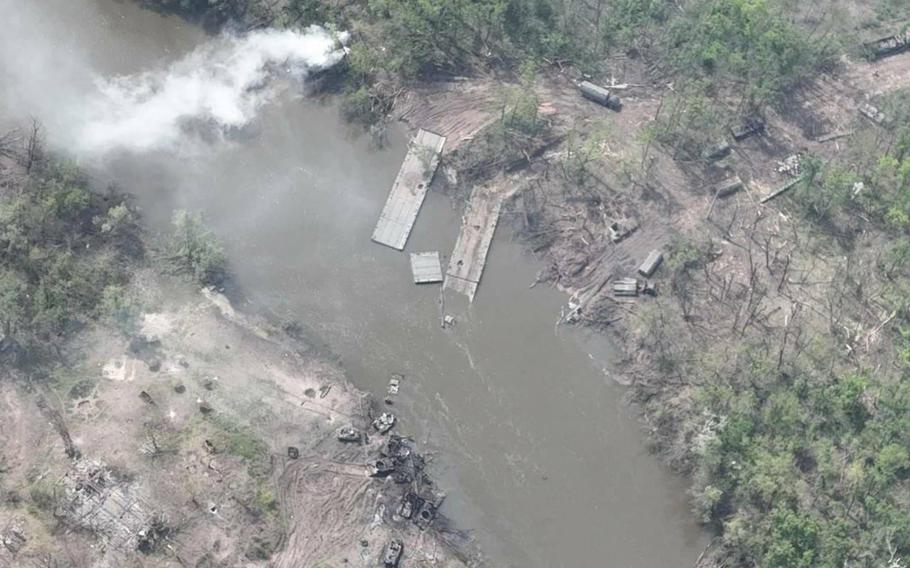 For any army, river crossings are regarded as among the riskiest and most complicated maneuvers a unit can perform on the battlefield.
American soldiers have increasingly incorporated such missions into exercises in Europe, as the U.S. military looks for ways to operate better on a continent with a vast network of rivers.
For the Russians, the failed maneuver on the Siversky Donets cost them valuable assets and complicated their effort to gain the initiative against a smaller Ukrainian force, which by many experts' accounts has outperformed their Russian counterparts.
"Perhaps most importantly, defeating this assault river crossing has probably denied the Russians an axis of advance they clearly thought was going to be productive for them in their eastern offensive," Ryan tweeted. "This is a significant setback for them."
For a river crossing to succeed, multiple factors come into play. There must be extensive advance reconnaissance and surveillance, given how vulnerable soldiers are when setting up and traversing mobile bridges.
Carrying out a mission at night or using smoke, electronic jamming and feints at other possible crossing points are some of the ways to reduce exposure, Ryan said.
Supporting combat aviation and artillery also must be ready in preparation for the river advance.
It's unclear how much preparation the Russians did or what tactics they did or didn't use in their failed crossing, but the Ukrainian military said in a Wednesday statement after the artillery attack that "holiday season" had been opened on Russian soldiers, who "bathed in" the river and were "burned by the May sun."
---
---
---
---