US has 100,000 troops in Europe for first time since 2005
By
Stars and Stripes
March 15, 2022
---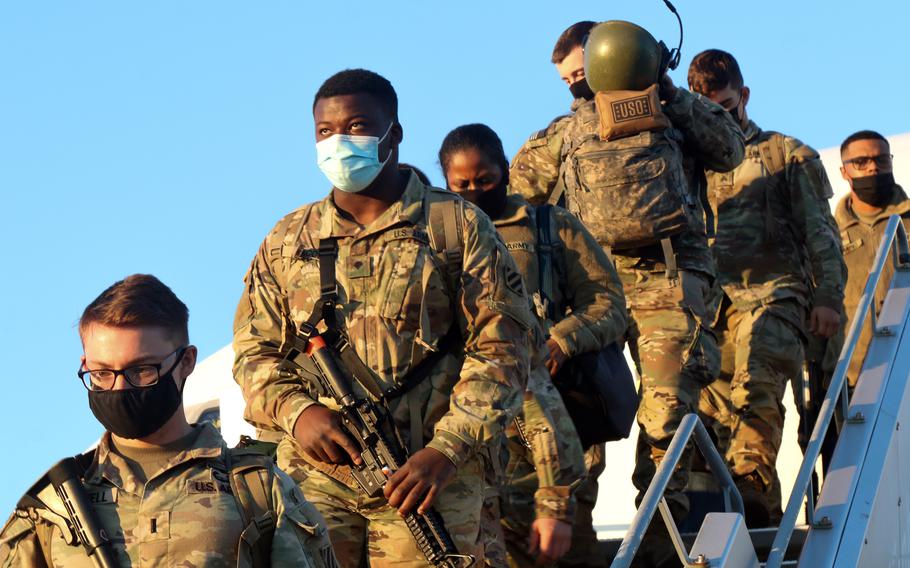 The United States has 100,000 service members operating in Europe, the largest number in nearly two decades, as the Pentagon shifts forces in the wake of Russia's war on Ukraine.
The last time troop levels were this high in Europe was in 2005, according to U.S. European Command records.
EUCOM now has about 65,000 troops permanently based in Europe, with additional rotational units that have supplemented the mission for several years. In January, there were roughly 80,000 total U.S. troops in Europe.
But Russia's new invasion of Ukraine last month sparked a dramatic increase in the number of deployments for temporary missions on the Continent. Many of those troops were sent to the eastern part of Poland near Ukraine's border.
"In the face of Russian aggression, the United States has recently deployed additional forces and now has approximately 100,000 U.S. service members in Europe," EUCOM said in a statement Tuesday.
Personnel have been deployed to reassure allies, train with host-nation forces and contribute to contingency plans, the statement added.
A big difference between now and the U.S. military's Cold War footprint is that American forces are spread out far and wide in 19 countries, including in old Warsaw Pact states that are now part of NATO.
Germany still has the most U.S. troops, with 38,500, according to the latest EUCOM figures. After that comes Italy with 12,000. Poland and the United Kingdom have 10,000 each. Romania has 2,400 U.S. troops, while Spain has 2,500.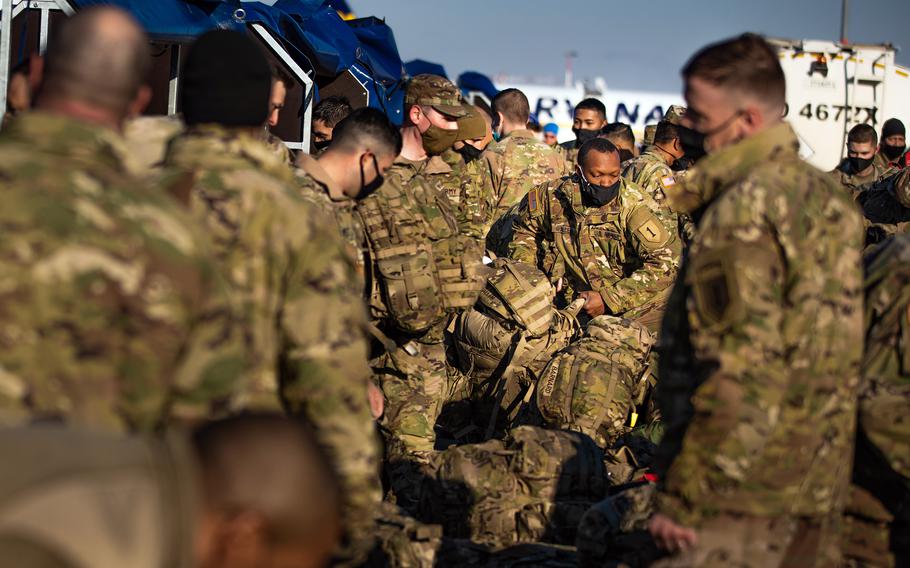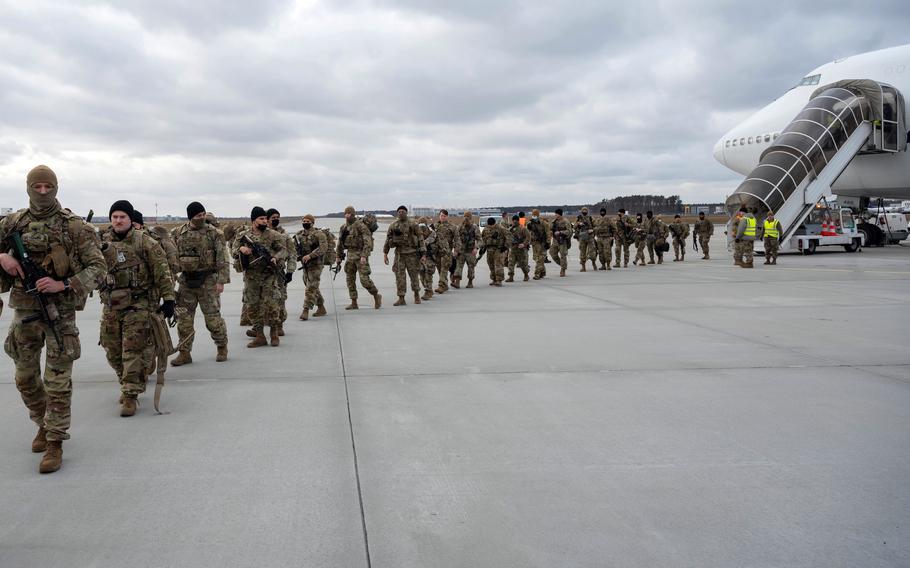 As of Tuesday, the U.S. had 2,500 troops spread out across the Baltics and 1,500 in Slovakia, which borders Ukraine, according to EUCOM figures.
The positioning of forces depends on a range of factors, including what exercises the military has going at a particular time and contingency operations such as the U.S. effort to reassure allies along NATO's eastern flank.
The last time there were 100,000 American troops in Europe, the military's long post-Cold War drawdown was facing complications because of the wars in Iraq and Afghanistan.
Between 2001 and 2005, troop levels on the Continent held steady while Europe-based units carried out numerous deployments to the Middle East.
Still, the U.S. military footprint in Europe, and the Army's in particular, steadily shrank in subsequent years as armored brigades and other units departed their garrisons in Germany for stateside bases.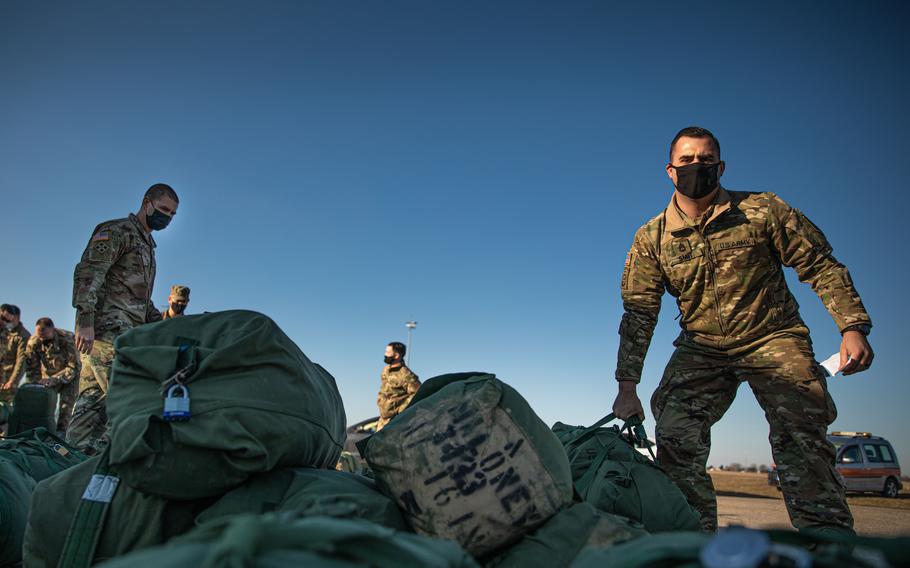 But in 2014, the U.S. gradually began rebuilding its force posture in Europe, prompted by Russia's initial Ukraine invasion, which resulted in a boost in rotational deployments involving tank brigades and other units focused on reinforcing NATO's eastern flank.
Troop levels in Europe have always been in flux depending on security conditions. They were at their highest levels in 1945, at the end of World War II, when there were more than 3 million U.S. troops in Europe.
That number was slashed to 128,309 by 1948 as the military demobilized, according to EUCOM historical records.
The Cold War brought troops back en masse, hitting a high in 1957 with more than 450,000 troops in Europe. Over the next 30 years, force levels fluctuated but remained high.
The late 1980s marked the second major buildup as Cold War tensions escalated once again. In 1987, there were nearly 350,000 troops in Europe. But after the collapse of the Soviet Union in 1991, the long drawdown began.
---
---
---
---