NATO chief cites 'credible reports' of Russian war crimes in Ukraine
By
Stars and Stripes
March 8, 2022
---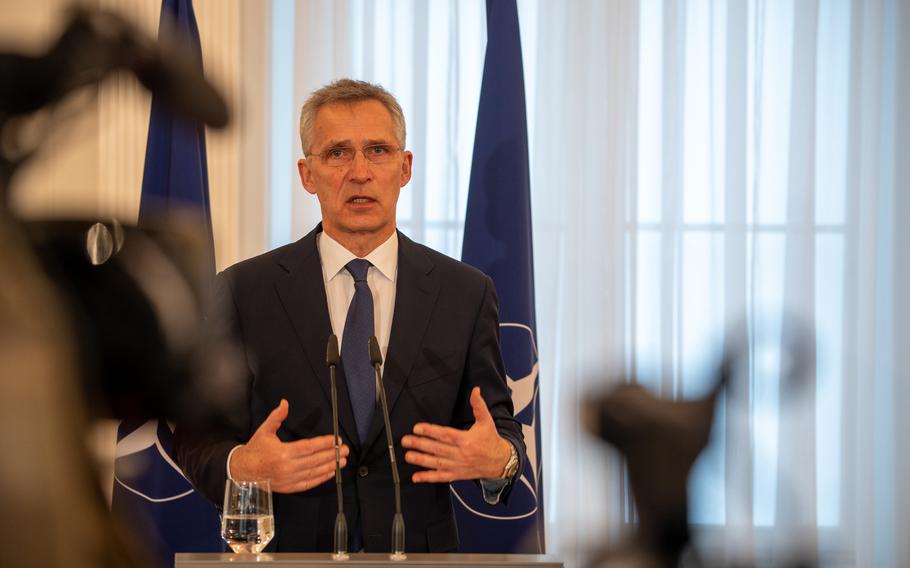 STUTTGART, Germany — NATO's top official on Tuesday acknowledged indications that the Russian military is committing war crimes in Ukraine by targeting civilians, which is contributing to Europe's worst refugee crisis since World War II.
"There are very credible reports of civilians coming under fire as they try to evacuate. Targeting civilians is a war crime, and it is totally unacceptable," NATO Secretary-General Jens Stoltenberg said during a stop in Riga, Latvia for high-level talks.
In recent days, news organizations and social media posts have shared images of residential areas cratered by missiles and civilian deaths in the streets of several of Ukraine's cities.
Stoltenberg called on Russia to allow for humanitarian corridors to allow safe passage of civilians. Russia proposed some civilian evacuation routes Tuesday, according to Russian state media, but Ukrainian officials rejected several of them for leading to Russia or its ally, Belarus.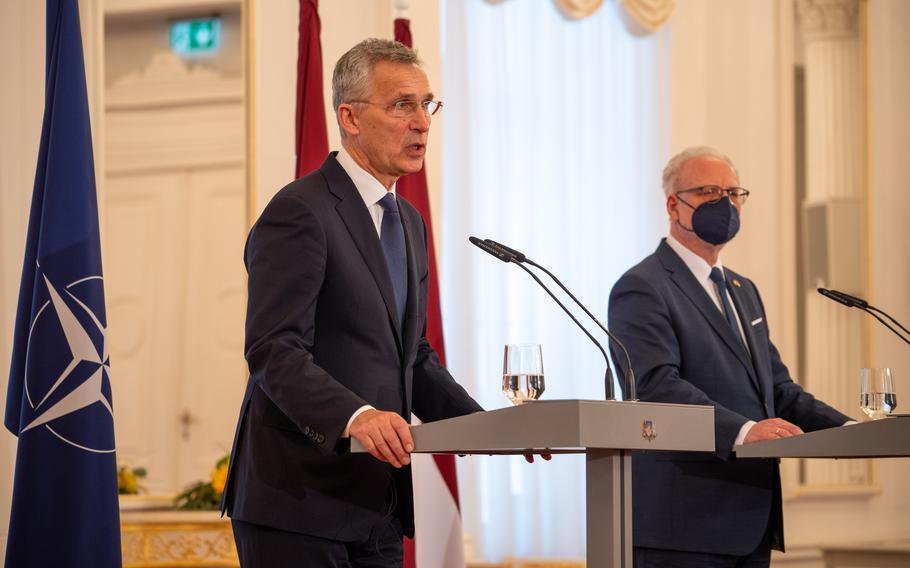 So far, more than 2 million people have fled Ukraine for border countries such as Poland, Slovakia and Romania since Russia launched its full-scale invasion nearly two weeks ago.
Stoltenberg's comments, made ahead of talks Tuesday with the prime ministers of Latvia, Canada and Spain at a NATO battlegroup base in Latvia, came as the alliance continues to assess ways to further reinforce its territory in Russia's periphery.
Since Russia's new invasion into Ukraine, the U.S. and other allies have increased the numbers of forces up and down NATO's eastern flank, including in Latvia. Late last month, 300 soldiers with the Vicenza, Italy-based 173rd Airborne Brigade were dispatched to the Baltic state to enhance defenses.
Thousands of other U.S. troops also have taken up positions in Poland, Romania and Germany.
Still, allies in the Baltics have been vocal about wanting more NATO presence.
On Monday, Lithuanian President Gitanas Nauseda made the point directly to U.S. Secretary of State Antony Blinken during a meeting in Vilnius.
"Antony, I must say deterrence is no longer enough, and we need more defense here, because otherwise it will be too late," Nauseda said. "Putin will not stop in Ukraine; he will not stop."
What such a shift — from deterrence to defense — would entail isn't yet clear, but last week Stoltenberg said NATO is considering a significant troop increase in the region.
Meanwhile, Stoltenberg on Tuesday said allies remain committed to "defending every inch" of alliance territory.
"The suffering we now see in Ukraine is horrific," he said.
---
---
---
---