Analysis
Some strategists see Russian designs on Ukraine's coast, with land buildup as a feint
By
Stars and Stripes
December 28, 2021
---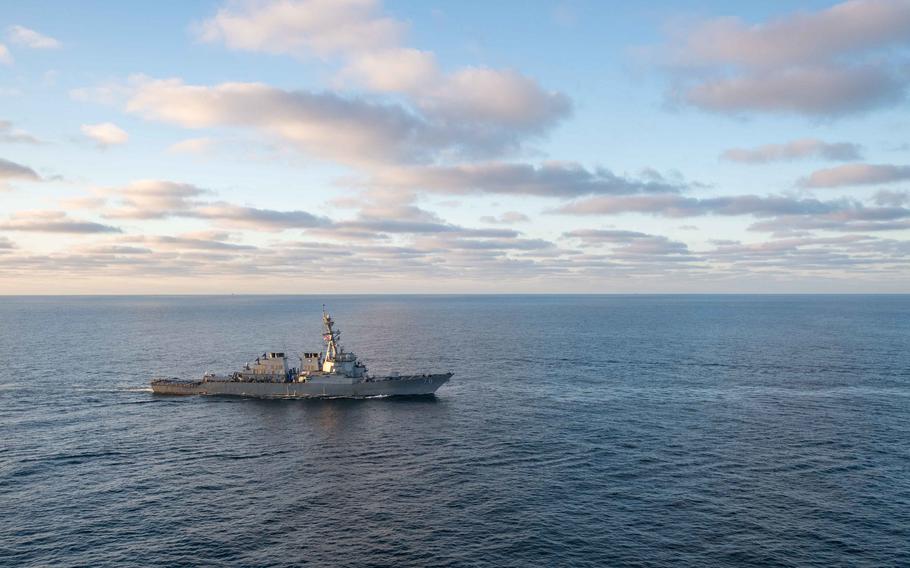 Any new Russian invasion of Ukraine that might be in the works likely would include a land grab in the south designed to give the Kremlin a greater stranglehold on the Black Sea, some analysts are warning.
As the world eyes the buildup of troops and military equipment along Ukraine's eastern border, Russian President Vladimir Putin could take advantage of the distraction to position forces needed to seize additional Ukrainian coastline along the Sea of Azov, said Jim Townsend, a fellow at the Center for a New American Security in Washington.
But that slice of littoral territory, which includes the port city of Mariupol, might not be enough for Putin, Townsend and others say. The southern port of Odessa, Ukraine's biggest and one of the largest on the Black Sea, also could be on the list.
Analysts including Townsend aren't convinced that Moscow's recent actions and demands are just about bringing the U.S. to the negotiating table to exact certain promises, among them a guarantee that Ukraine will never join NATO.
Putin knows that won't happen, Townsend said.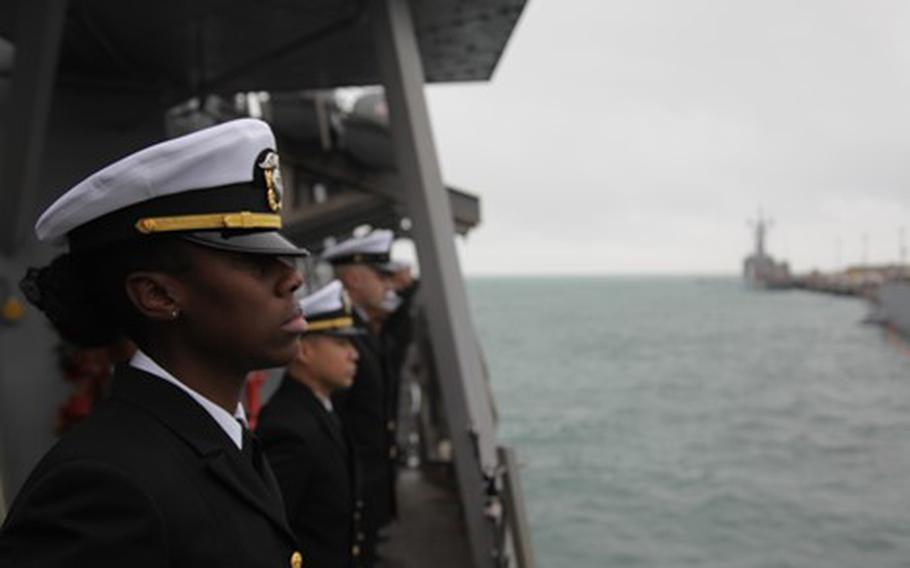 "He's not going to have any other choice but to go in (to Ukraine), and if he goes in, he's going to make sure he gets what he wants," said Townsend, a former U.S. deputy assistant secretary of defense for European and NATO policy. "And I think (the Sea of Azov and Odessa) are some of the things he wants."
But recent developments seem to be making an invasion less of a certainty.
The U.S. and Russia have agreed to security talks in Geneva on Jan. 10, and a top Russian government official said Monday that the country has never had any intention of invading Ukraine, the Russian news agency Tass reported.
Over the weekend, Moscow announced the withdrawal of more than 10,000 troops involved in monthlong military exercises near Ukraine.
Another strategist, James R. Holmes, said nothing can be ruled out when it comes to determining Putin's intentions, but he thinks it's unlikely that taking additional Ukrainian land is a serious objective.
Russia's need to ensure a power position in the Black Sea was accomplished with its annexation of Crimea in 2014, he said.
"Moscow probably just covets deference if not subservience from Kyiv, much as it wants the dominant say-so in the 'near abroad,' or former Soviet Union," said Holmes, a professor at the Naval War College in Newport, R.I. "Influence need not demand ownership."
While it wouldn't be front and center, the Black Sea would play an important role in any Russian military campaign, Holmes and others said.
The Russian Black Sea Fleet and ground forces from Crimea would offer critical protection of the campaign's rear and flank and prevent the Ukrainian navy or NATO countries' ships from interfering in the land campaign. Blockading the Sea of Azov also is a possibility, analysts say.
"Holding off hostile navies would isolate the battlefield while simplifying the problem for Russian ground commanders," Holmes said. "After all, the more they can fend off outsiders, the easier time they will have defeating an outmatched Ukrainian army."
It's also likely that the Russians would have multiple invasion routes, said Townsend, adding that Russia's air defense web in the Black Sea would come into play as well.
Staking a claim to additional Ukrainian coastline along the Sea of Azov would give Russia a highly desired land bridge connecting it to Crimea, said James G. Foggo III, dean of the Arlington, Va.-based Center for Maritime Strategy.
Russia already harasses ships in the Sea of Azov and has closed off 70 percent of the sea to shipping.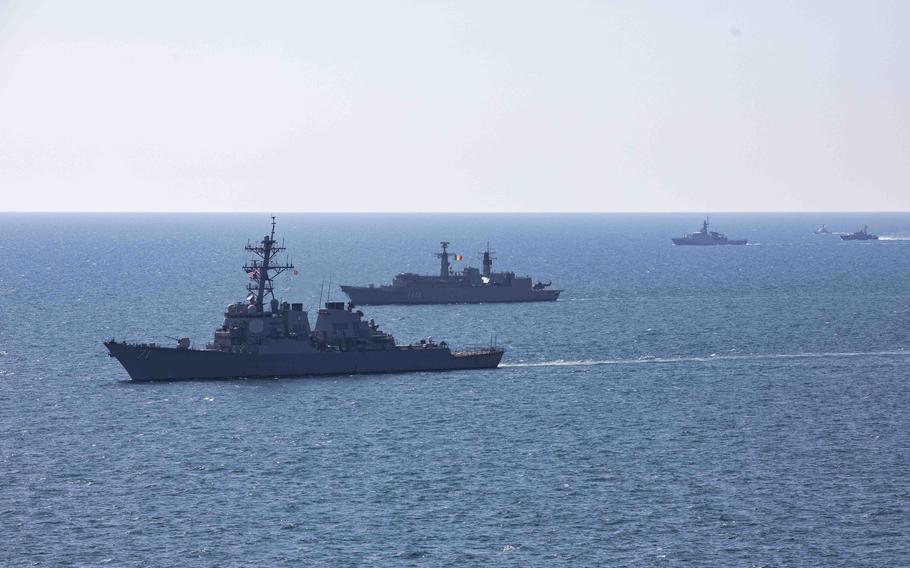 In a Dec. 7 commentary published in Defense News, authors Hans Binnendijk and Barry Pavel said actions to control the Sea of Azov are the second-likeliest of four possible objectives of a new Russian invasion of Ukraine.
"The West would probably be less likely to send in military force to support the Ukrainian military directly since the activity is not near NATO's borders and is primarily in Russian-speaking areas," Binnendijk and Pavel wrote. "Massive Western sanctions and arms shipments to Kyiv would be likely."
Foggo, who led U.S. Naval Forces Europe-Africa and Allied Joint Forces Command, Naples., believes a more robust U.S. and NATO presence in the Black Sea is needed. Responsibility for coordinating and achieving a nearly constant presence there shouldn't fall solely on the U.S., he said.
Other countries with strong navies, such as France and the Netherlands, should send warships to the region, he said. "The strategy would be that … we maintain a steady drumbeat and a steady presence there to show solidarity, not just with the NATO allies but the partners in the region, and that includes Georgia and Ukraine."
But Holmes said that if Russia invades, the use of NATO ships would be limited given the aggressiveness of the Black Sea Fleet and the shore-based antiship weaponry that overshadows the theater.
The most likely primary weapon, should NATO intervene, would be the U.S. Air Force, Holmes said.
"If air power could make the theater relatively safe for surface warships, then you might see NATO navies play a bigger part," he said.
Foggo said Russia's actions can't be explained away as simply an intimidation tactic. Russia's methodical, visible preparation is reminiscent of the American buildup outside Kuwait in 2003 in advance of the invasion into Iraq, he said.
"Nobody has a crystal ball into Vladimir Putin's head, but he is biased towards action," he said.
---
---
---
---