12th CAB soldiers to meet German soldiers they rescued
by
Seth Robson
November 8, 2010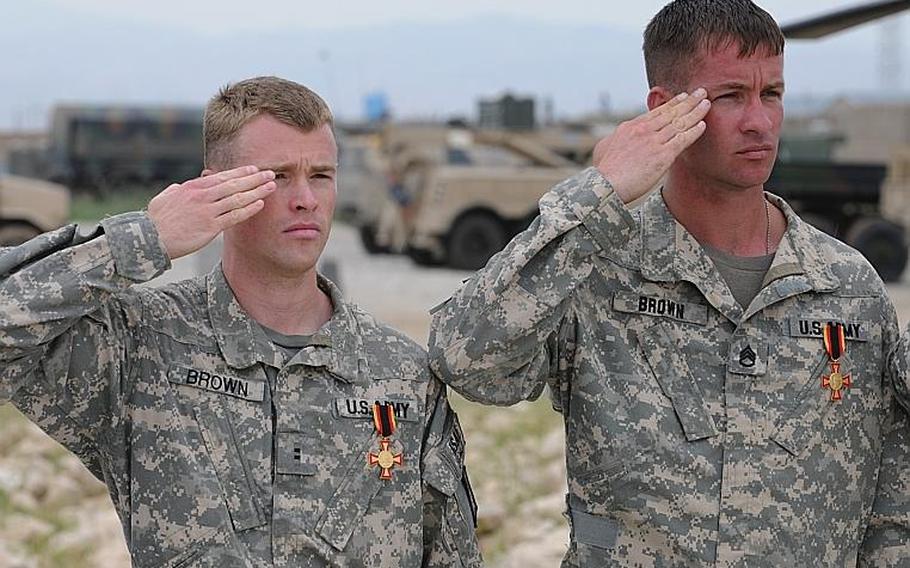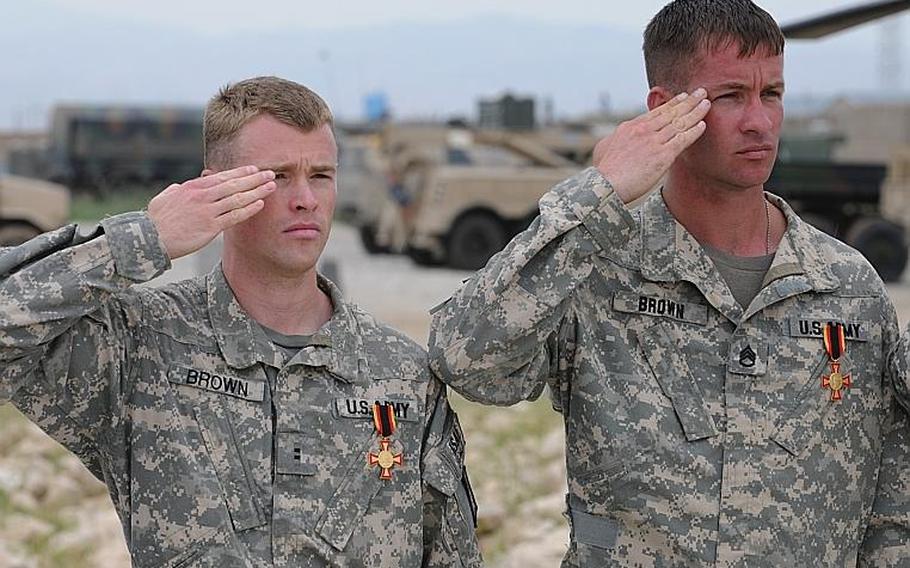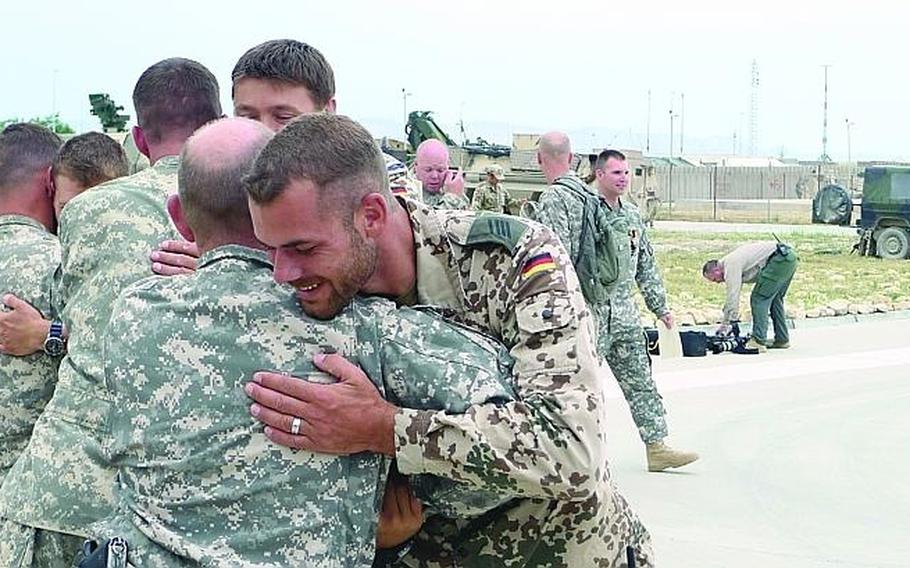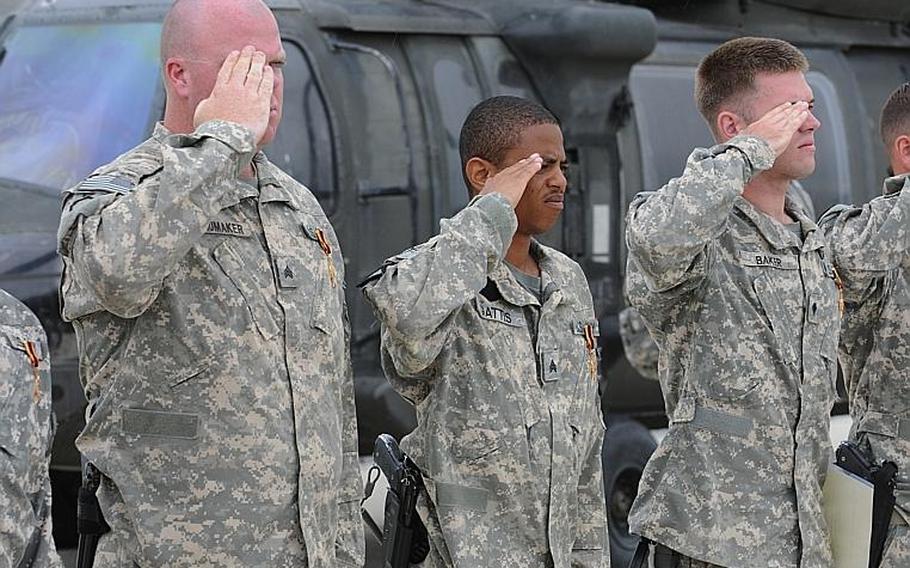 GRAFENWÖHR, Germany — Soldiers from the 12th Combat Aviation Brigade, awarded Germany's highest award for valor after they rescued wounded German troops from a Taliban ambush in Afghanistan, will meet some of the men they saved during a live Veterans Day broadcast of ESPN's SportsCenter from Grafenwöhr Training Area on Thursday.
Fourteen members of 12th CAB's 5th Battalion, 158th Aviation Regiment, were awarded the German Gold Cross for heroic actions on April 2, when they flew through a hail of Taliban fire to medically evacuate 11 wounded German soldiers.
The German troops, with Parachute Battalion 373, based in the city of Seedorf in Lower Saxony, were ambushed by Taliban fighters while on a routine mission to deal with a roadside bomb in the Chahar Darah district southwest of Kunduz.
Up to 40 Taliban members opened fire with heavy arms, and the German soldiers called a provincial reconstruction team in Kunduz for back up, according to German officials.
During the battle the 12th CAB personnel flew through heavy fire, some of which struck rotors on their Black Hawk helicopter, to provide covering fire from the air for the German troops on the ground.
"As the German platoon was nailed down by suppressing fire, the U.S. Blackhawk helicopter with medics flew in to provide security with returning fire, as the medics began to treat the wounded," according to a Joint Multinational Training Center press statement.
The 12th CAB troops flew 11 wounded Germans to medical facilities during the battle.
Many of the German troops who were rescued will be at Grafenwöhr on Veterans Day to meet their rescuers for the first time since the day of the ambush, according to the JMTC.
---
---
---
---