1 dead as World War II bomb explodes in Germany
---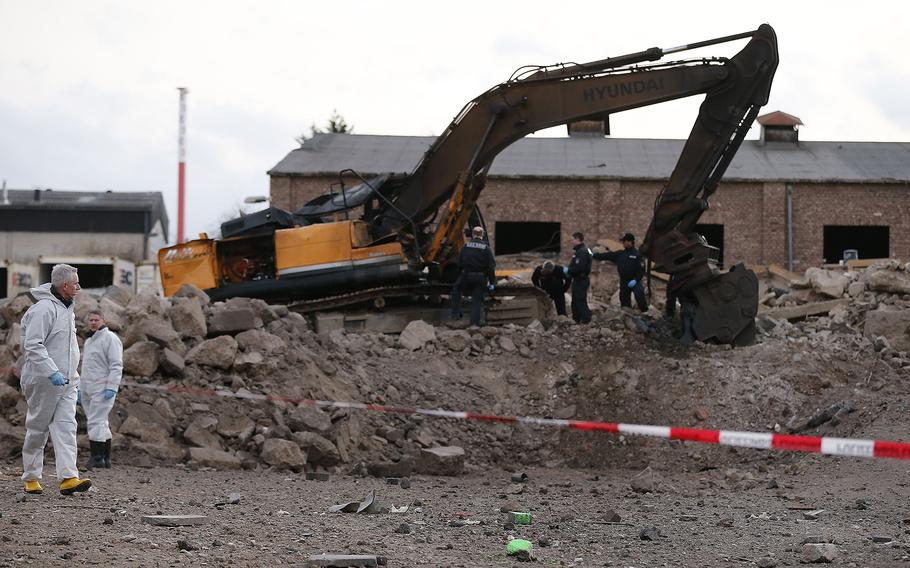 BERLIN — A World War II bomb or mine exploded in a western German town on Friday, killing the driver of a bulldozer and wounding 13 other people, police said.
The explosion happened in an industrial area of Euskirchen, near Bonn, at a property used by a construction firm to sort and dispose of rubble. It wasn't immediately clear whether the explosives had long been buried in the ground or had inadvertently been brought to the site in a delivery of demolition waste.
The bulldozer driver was fatally injured after his vehicle hit the device and two people who were close by suffered serious injuries. Another 11 people who were in the area were lightly injured.
Windows, roofs and doors as far as 400 meters (roughly 400 yards) away were damaged in the blast, police said. Explosives experts were working to determine exactly what the device was.
Unexploded World War II-era bombs are still discovered frequently in Germany, though it is rare for those finds to result in death or injury.
---
---
---
---