Young baker's 'cake cups' brighten coronavirus quarantine for thousands in South Korea
by
Matthew Keeler
September 24, 2020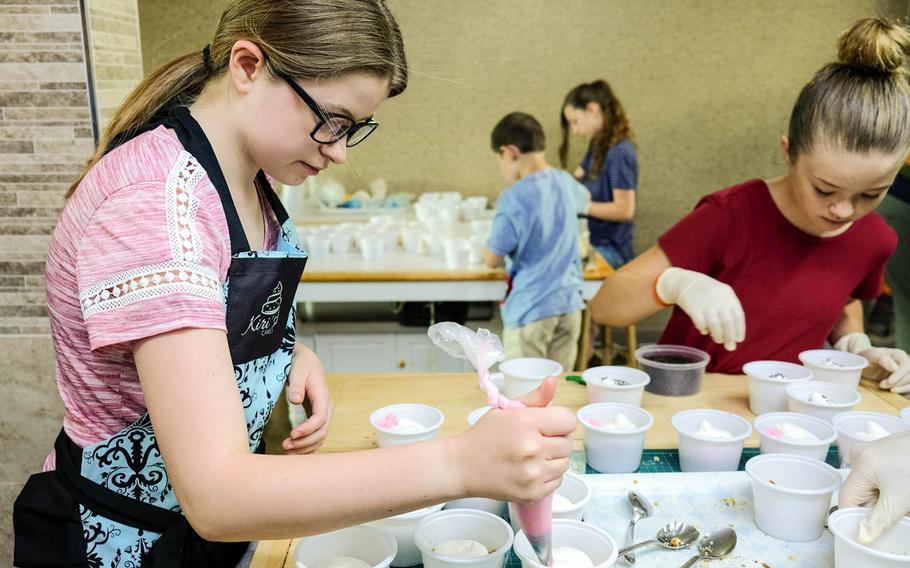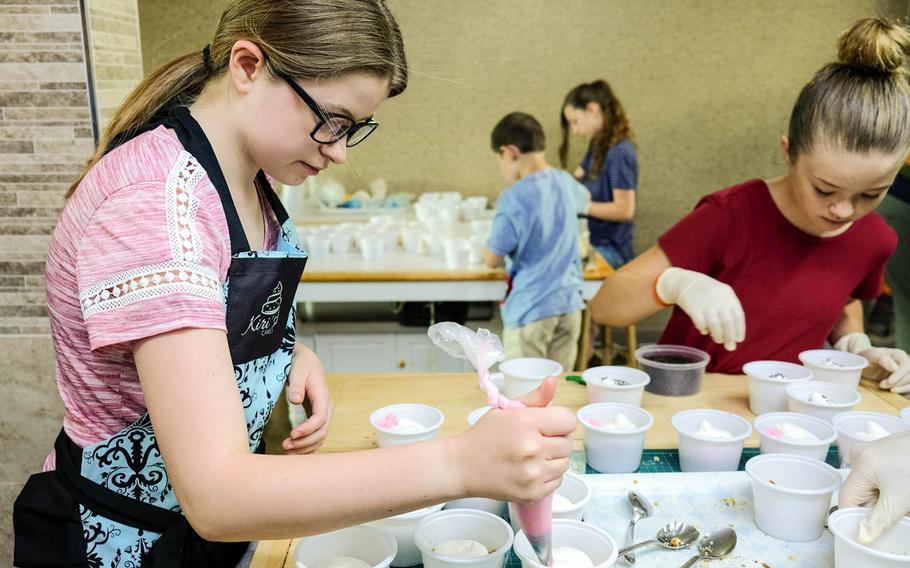 Stars and Stripes is making stories on the coronavirus pandemic available free of charge. See other free reports here. Sign up for our daily coronavirus newsletter here. Please support our journalism with a subscription.
CAMP HUMPHREYS, South Korea — Over her summer break from school, Kiri Peterson, 16, began making cake parfaits for troops and their families serving out their mandatory two-week coronavirus quarantine at Camp Humphreys.
What started as about 30 of the cake-in-a-cup desserts every week has blossomed into more than 3,800 so far, donated and delivered to quarantine quarters on base.
"My family has always been really big about service so it makes me happy that I can do that for other people and bring joy," said Peterson, who lives with her family outside the installation.
The Petersons are now serving hundreds each week through her charity Facebook page, Operation Cake for Quarantine. Their most recent and largest delivery to date went to more than 540 people.
"It's a gift that's unexpected," said Kiri's father, Army Capt. Jason Peterson of United Nations Command, in a video posted on Eighth Army's Facebook page. "So, when it comes and it's sweet and it's yummy and it tastes good, I think that's what touches people. I know that's what would touch us as a family."
The young baker is no culinary novice. From a single baking lesson from an aunt in Utah three years ago, Kiri Peterson started her own home-based custom cake business. But she usually had chunks of cake left over after designing and trimming her creations.
To make the cake parfaits, Peterson stuffed those leftovers into small plastic cups, added frosting and toppings and Voila! "cake cups." The operation has evolved into a kitchen assembly line that employs her dad, mom Angela, and six siblings, Jaron, Makelle, Keali, Kyan, Hailey and Abby.
Cake requests are submitted through her Facebook page and each cup is marked with the recipient's name and room number.
Her home-based operation has drawn tremendous support and now donations help the Petersons keep up with the growing demand.
"It's amazing to see the community reach out to help," Kiri Peterson said. "I've had neighbors ring my doorbell out of the blue with boxes, stacks of eggs, even cash to help us. Perfect strangers will meet us in the parking lot and hand us bags of supplies. It's truly heartwarming to see people want to help."
"We are starting to get so many people asking how they can help, local friends, Facebook friends, local bakers, even the USO!"
The program has grown so much that the Army accepted it into its Volunteer Management Information System, a digital storehouse for the Army Volunteer Corps. Positions available within Peterson's cake campaign include baker, delivery person, assembly and donation management.
Many of the same people who requested a dessert in quarantine are helping Peterson keep the cakes coming.
"We've found that these families really were touched by receiving our cake cups and are anxious for a chance to pay it forward," she said.
Although school is back in session, in an online setting for now, the Petersons say they will continue to bake and bring the sweet treats to quarantine facilities across the garrison.
"It just makes me feel good, makes me feel happier that I am bringing happiness into someone else's life," Kiri Peterson said. "So yeah, we are going to continue as long as we are still here, and people have to go through quarantine."
keeler.matthew@stripes.com Twitter: @MattKeeler1231