'You've been Beefaroni'd': Mysterious group spreads smiles across Yokota one can at a time
by
Theron Godbold
June 4, 2020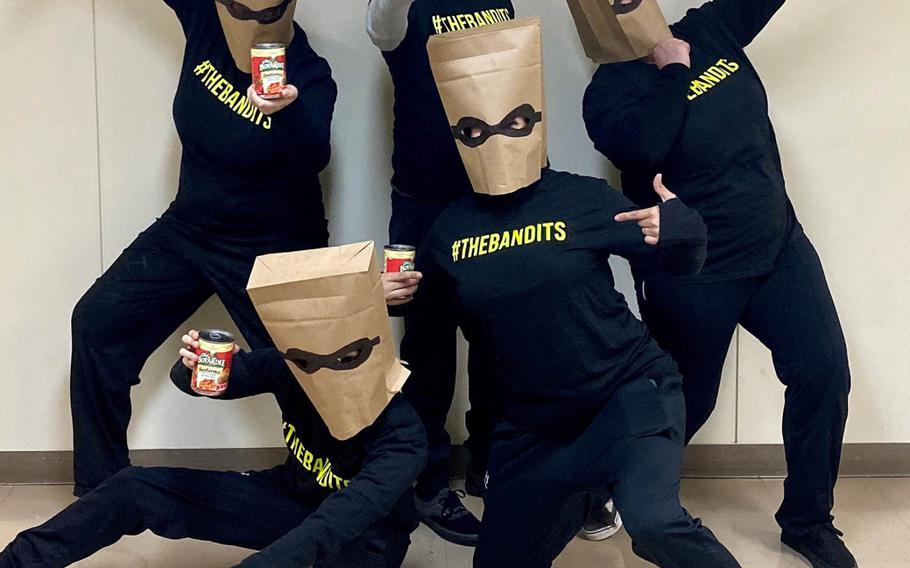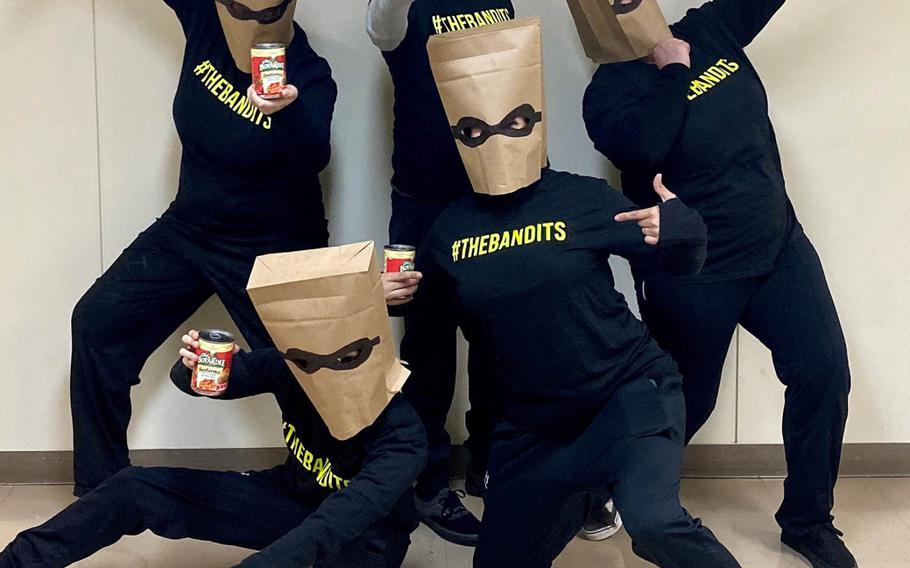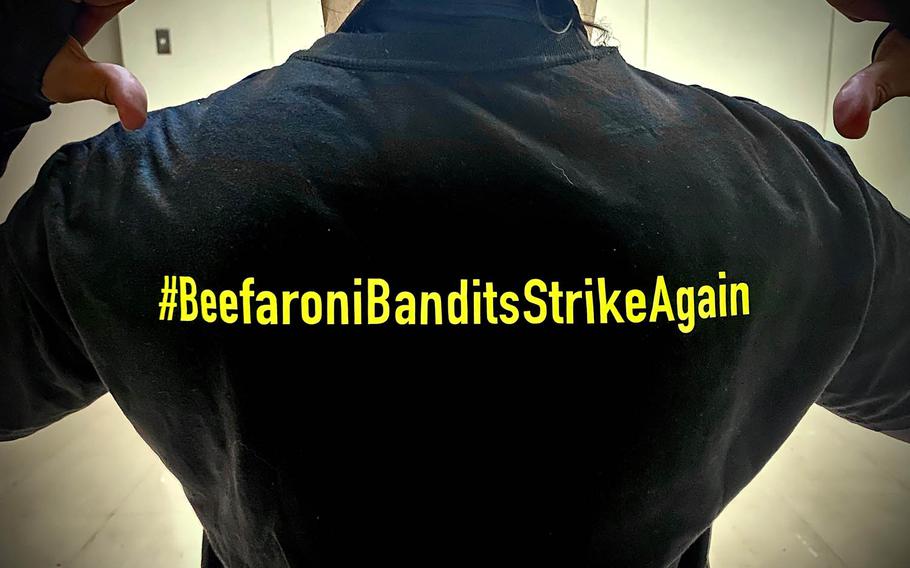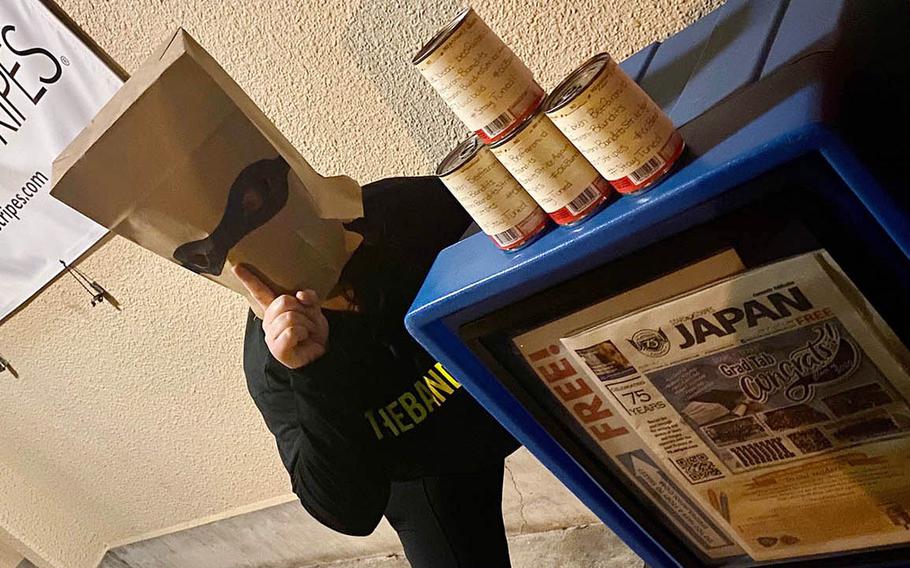 YOKOTA AIR BASE, Japan — Mysterious cans of Chef Boyardee Beefaroni recently began popping up outside residences and offices at the home of U.S. Forces Japan in western Tokyo.
The unexpected 16-ounce bundles of macaroni, ground beef and tomato sauce come with yellow sticky notes attached bearing handwritten messages like: You've been Beefaroni'd #BeefaroniBandits #BeefaroniBanditsStrikeAgain #StayTuned
This campaign of canned frivolity is the work of five service members, spouses and civilians who spoke to Stars and Stripes by phone but refused to reveal their identities. Their aim, they said during a group call Tuesday, is to raise morale and have some fun during the ongoing restrictions aimed at reducing the coronavirus' spread.
"It was spur of the moment and we didn't expect it to take off," said one of the Bandits, who dress in dark clothing and wear paper bags over their heads. "We started with our friends; we thought it was funny."
The idea sprang from a Reddit post in which the author described pranking his best friend for a year by placing cans of Beefaroni in his mailbox and on his doorstep.
The Redditor described the lengths to which he went to throw his friend off the trail. He concluded the prank by dressing as Chef Boyardee and telling his friend, "Your subscription to Chef Boyardee Beefaroni has ended. Would you like to renew?"
The story made its way to Facebook, where the Beefaroni Bandits found their inspiration.
Over the past week, quite a few cans of Beefaroni have been donated to Yokota's food pantry, volunteer Cristy McDaniel said Tuesday. She said such items are popular at the food bank, which is always accepting canned goods that are up to six months past expiration.
"I think it breaks the monotony," McDaniel said of the Beefaroni Bandits. "With [the coronavirus restrictions], it brings a little bit of comedy to the situation." Yokota as been under a public health emergency declared by 374th Airlift Wing commander Col. Otis Jones on April 6. The restrictions, which limit travel by military and civilian personnel to home and work and trips for essential services only, are scheduled to expire June 30.
The bandits said they hope to reveal their identities at an event that benefits Yokota's food pantry, once the emergency is lifted and life returns closer to normal.
The group, which has a Facebook page with about 80 members, expects to continue its campaign into the foreseeable future. Nearly 30 people have asked to be Beefaroni'd.
"We are not here to mess with people's property or vandalize anything. We are all adults; we just like acting like children sometimes," one of the bandits said. "Stay tuned because we are very far from done." The Chef Boyardee Co. has a previous military connection. Founded in 1928 by Italian immigrant Hector Boiardi and his brothers, it provided canned rations to American troops during World War II. Boiardi sold the company not long after; it's owned today by Conagra Brands.
godbold.theron@stripes.com Twitter: @GodboldTheron