Yongsan Garrison could be converted to urban parks
by
Yoo Kyong Chang Ashley Rowland
May 17, 2011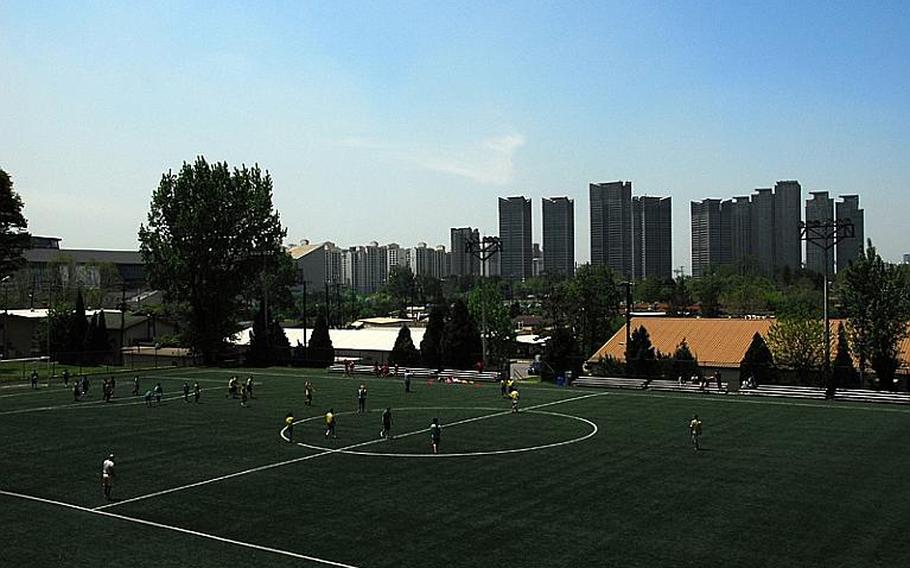 SEOUL — A government agency has announced preliminary plans for U.S. Army Garrison-Yongsan to become a series of urban parks linking the Han River to Namsan Park after the base is returned to South Korean control later this decade.
The Ministry of Land, Transport and Maritime Affairs said last week that it wants to open the first of six themed parks in 2019, approximately three years after the base is scheduled to close.
Citing the 635-acre base's history as "a post for foreign troops for 120 years," the ministry said in a news release that the parks will emphasize the nation's history and character.
Yongsan will be returned to South Korea as part of a broader plan to relocate U.S. troops in and north of Seoul to two regional hubs, one in Daegu and other in the Pyeongtaek/Osan area.
The relocation, now scheduled for 2016, has been delayed in the past because of slow construction at U.S. Army Garrison-Humphreys, where 17,000 troops will eventually be stationed.
According to the ministry's plan, the areas around Camp Kim, the United Nations Command and the Transportation Motor Pool will be developed commercially. A ministry official said some buildings could be at least 40 stories tall.
However, the Seoul City Government is also scheduled to release its own plans for Yongsan in July that could differ from the ministry's plans. City officials declined to say this week what the city's proposal will include, but some South Korean media reports have said it wants to allow only residential development around the future park.
Even though the city can make a recommendation for what will happen to Yongsan, the ministry will ultimately decide what happens to the land, according to ministry and city officials.
Under the ministry's plan, all construction would be completed by 2027.
chang.yookyong@pstripes.osd.mil