Yongsan commander: middle school renovation plan a start, not a solution
by
Ashley Rowland
July 4, 2010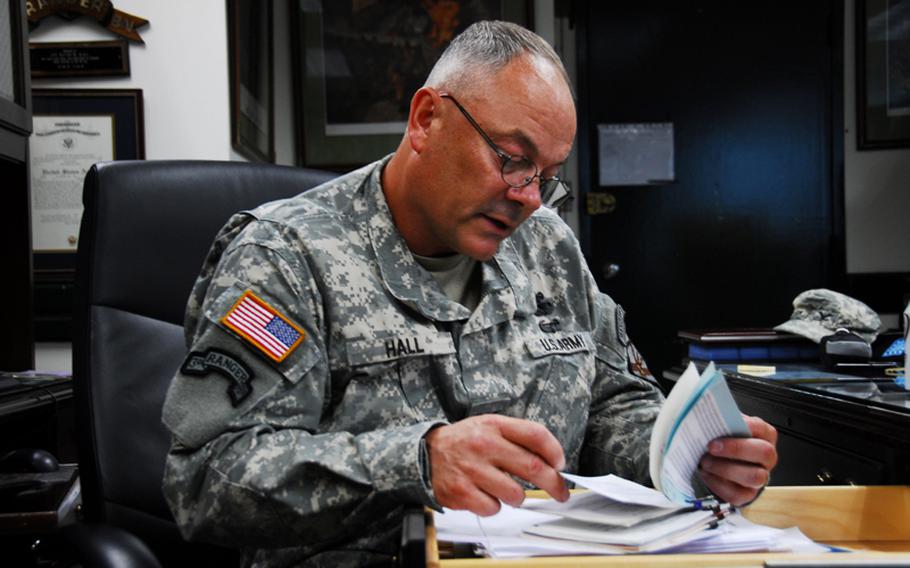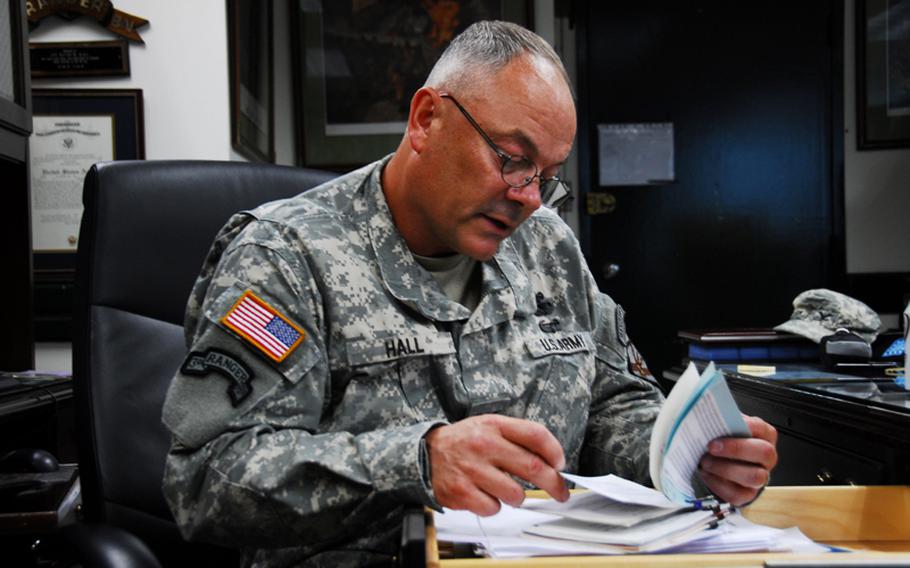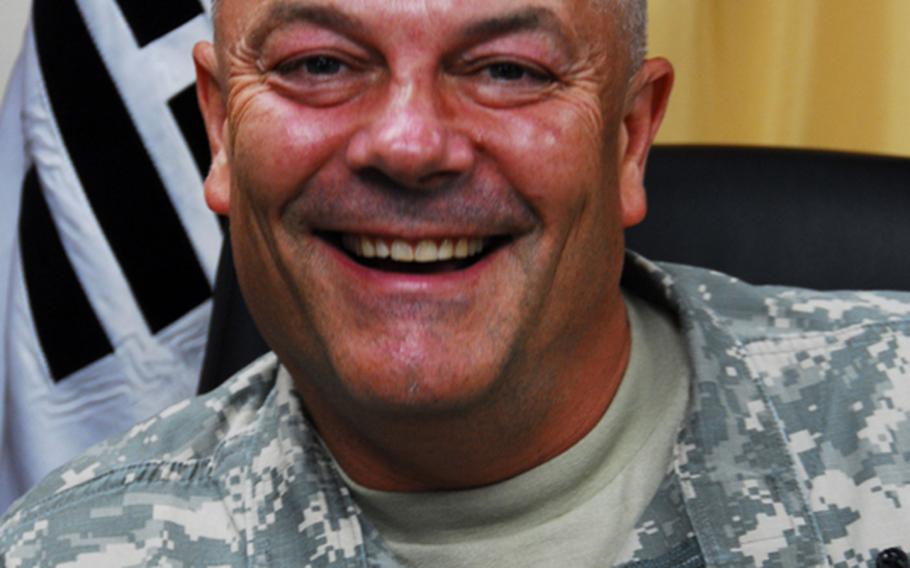 SEOUL — Seoul American Middle School may need more than $600,000 in renovations if U.S. Army Garrison-Yongsan stays open more than a few years, according to the outgoing garrison commander.
"It's a step in the right direction," Col. David Hall said during an interview last week about his three years at Yongsan. "Do I think this is going to get us through the next five years? Absolutely not."
The Department of Defense Education Activity-Pacific is renovating six free-standing structures at the middle school following complaints from parents and teachers last spring that the buildings were plagued by problems including mold, poor air and heating system, and rats.
The repairs, which are supposed to be completed by the start of the 2010-2011 school year, will include upgraded bathroom facilities, repaired sidewalks, new heat pumps, and floor tiles to replace carpeting.
Hall said the schools are academically "as good as any" in DODEA or the United States, but the repairs may not be enough.
"It's going to be a win, but frankly, they're still huts," Hall said of the six buildings needing repair. "Over time, if we know we're going to be here for five or more years, and that's kind of the timeline we've been using, the garrison and the military need to figure out how to make the facilities sustainable."
Yongsan has been scheduled to close for years, but the date has been delayed several times — most recently this spring, when U.S. Forces Korea commander Gen. Walter Sharp said the base would probably remain open another five or six years, instead of closing in 2012 as planned.
No firm date has been set for the closure, caused by delays in construction at U.S. Army Garrison-Humphreys, where most troops now in and north of Seoul will eventually be stationed. Most of Yongsan will be returned to South Korean control after the closure.
Hall said he did not know how much money needs to be spent on the school, but parents, teachers and students should have a chance after the beginning of the school year to say whether the repairs are adequate.
DODEA-Pacific spokesman Charly Hoff said everyone is encouraged to make comments about the school, but it would be up to the base commander to call a town hall meeting about the issue.
"It's not something that would be appropriate for us to do, but certainly if the base commander felt strongly about it, we would be behind that," he said.
Hoff said the lack of a timeline for Yongsan relocation makes it difficult for DODEA to decide how much to spend on the middle school's renovations.
"Even today, we still don't know what it is," he said. "That's critical to any type of planning that we might do."
The lack of a firm moving date has left officials at Yongsan trying to figure out how much to spend not only at the school, but on other facilities on a base that is home to a growing number of command-sponsored families.
Hall said that during his three years as Yongsan commander that tour normalization has been a success, but "bridging the gap" is a challenge on a base where major construction won't be done due to the pending closure.
He said the garrison has adequate services, such as child care, although problems exist related to outdated infrastructure and lack of space — too few sidewalks, parking spaces, and Americans with Disabilities Act-compliant facilities.
About 25,000 people either live or work on Yongsan.
However, the base has made small improvements, including a dog park and child drop-off zone beside the schools. It also has dramatically increased its use of social networking sites such as Facebook to address community concerns and provide information to troops before they move to South Korea.
Officials are also in discussions with Tony Roma's to open a restaurant in the now-closed Commiskey's restaurant, though Hall said an agreement to open the chain at Yongsan has not been reached.
Despite the challenges, the base has been named a U.S. Army Installation Management Command Community of Excellence three years in a row.
"We've got bragging rights at Yongsan because there's no other garrison that's been in the top for three years," he said.
Hall, whose next assignment is in Afghanistan, will be succeeded at a change-of-command ceremony Thursday by Col. William Huber.