Yokota Red Cross volunteers honored for Operation Tomodachi work
by
Charlie Reed
May 20, 2011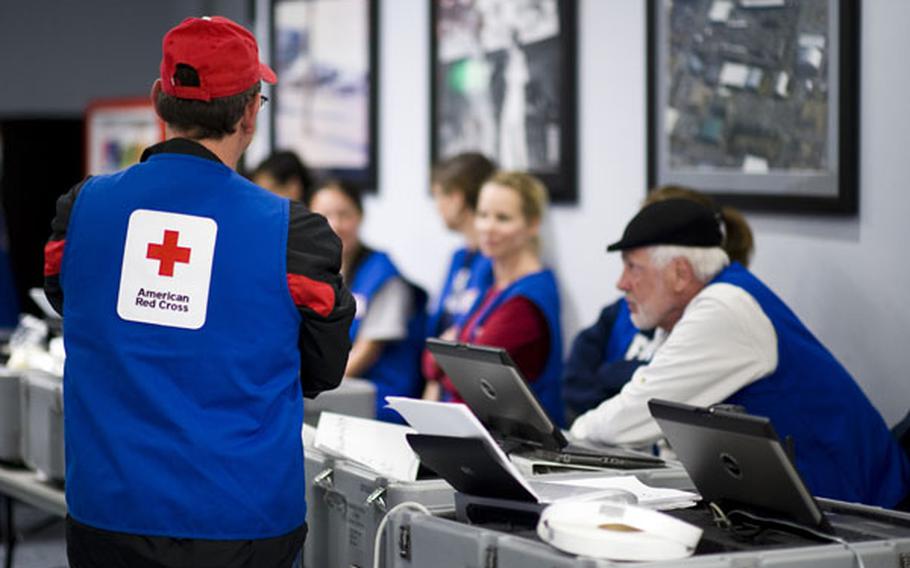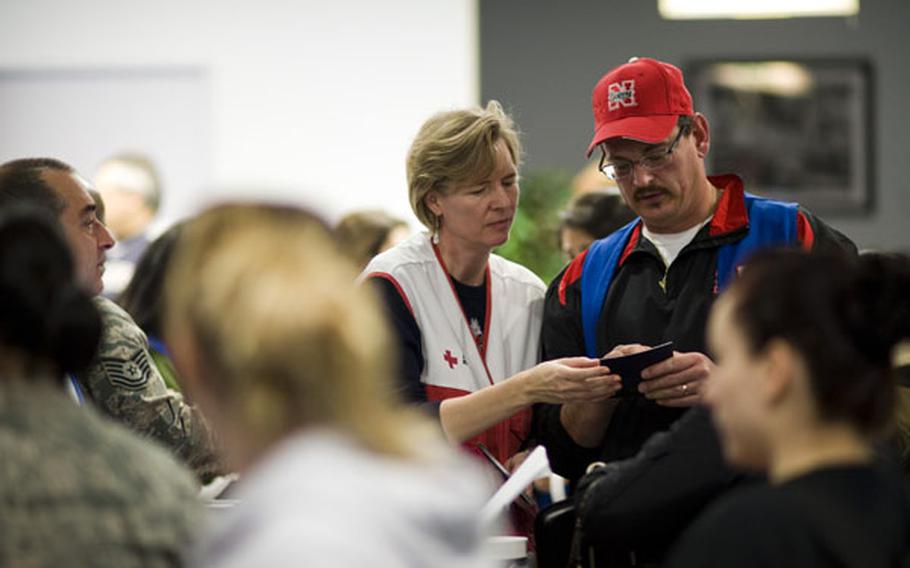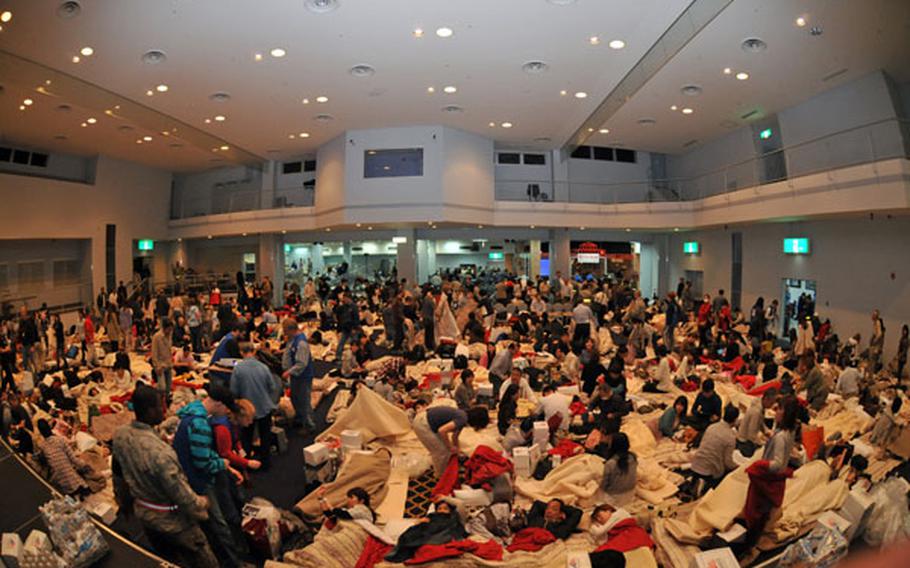 YOKOTA AIR BASE, Japan – During the height of Operation Tomodachi, Army Staff Sgt. Rakesha Wells pulled double duty for weeks.
Like many servicemembers in the wake of the March 11 earthquake and tsunami in Japan, Wells worked countless hours supporting the massive U.S. military relief effort. But she didn't stop helping once her work day ended.
Wells, an official messenger for the Defense Courier Service, would then put in another eight hours with the Yokota Red Cross.
"I find joy from helping other people. It gives me energy," said Wells. "You can be tired and still have a smile.
"We all have a responsibility to help one another," said Wells, one of several troops and civilians recognized Wednesday night by the Yokota Red Cross.
As headquarters for Operation Tomodachi and a hub for aid delivery and the voluntary evacuation of military dependents, Yokota's Red Cross provided crucial assistance to the military during the crises, base commander Col. Otto Feather said during the event.
"You are proof positive that with good will and a sense of purpose you can achieve anything," said Feather, himself a longtime Red Cross volunteer.
The Yokota chapter swelled with 433 volunteers — more than four times its regular crew of do-gooders — during March and April and clocked 8,800 hours of community service during that time, said station chief Mary Basiliere, one of two paid Red Cross staff at Yokota.
"It's amazing the number of people who came out to help when many of them were going through so much themselves," she said.
Volunteers began pouring into the venerable organization – chartered in the U.S. by Congress to assist the U.S. military – shortly after the earthquake struck.
Yokota Red Cross volunteers set up and ran a shelter for hundreds of airline passengers who were stranded at Yokota overnight after their commercial planes were diverted from landing at Narita International Airport after the earthquake struck.
They did the same thing for thousands of military dependents from nearby Camp Zama, Naval Air Facility Atsugi and Yokosuka Naval Base who transitioned through Yokota on evacuation flights out of Japan. They also cleaned temporary housing units for the 1,300 additional personnel who came to Yokota during Operation Tomodachi, ran a 24-hour canteen, helped evacuees with travel paperwork and organized a concert that raised $24,000 for relief efforts.
The Yokota Red Cross, like those at U.S. military bases elsewhere in Japan, confined its efforts to the base at the request of its Japanese Red Cross counterparts, officials said.
Still, the experience was powerful enough to move Air Force wife Cailee Dziamski to take on a tougher assignment with Red Cross when she returns to the U.S. soon.
She expects to deploy with a Red Cross team to the southern U.S. to assist with storm relief efforts from her hometown of Buffalo, N.Y., later this summer.
"Volunteering is intoxicating," said Dziamski. "Just knowing that you helped one person is enough to keep you going for days."
---
---
---