Yokota hangar used by Japan during WWII is being razed to make way for new facility
---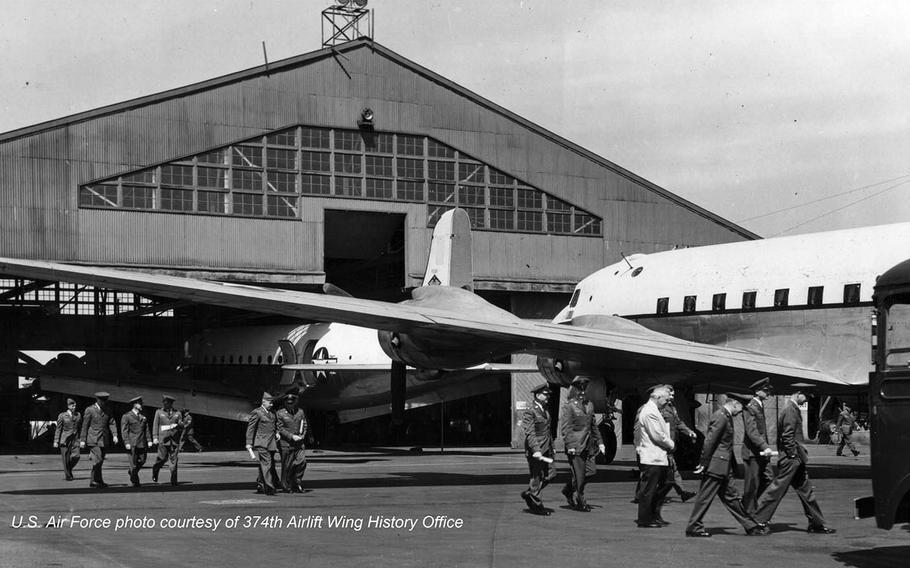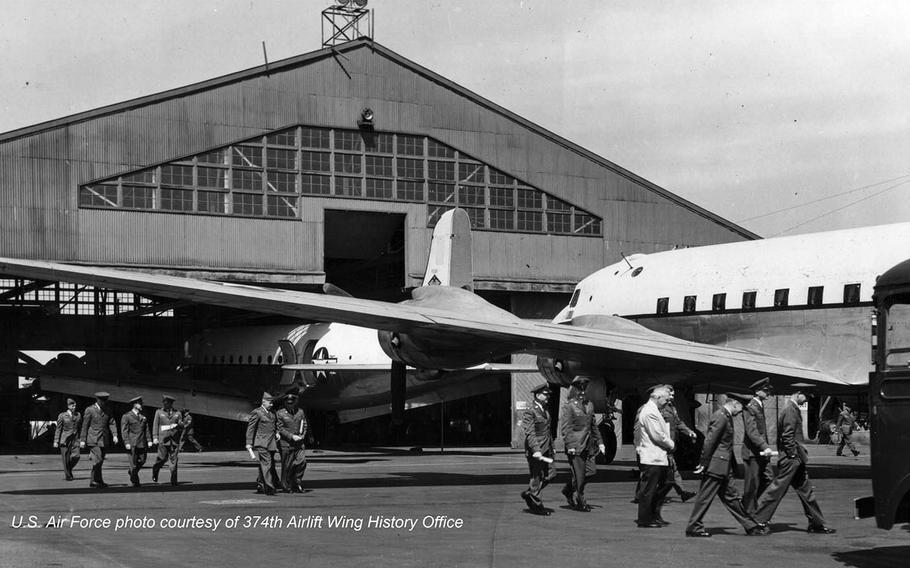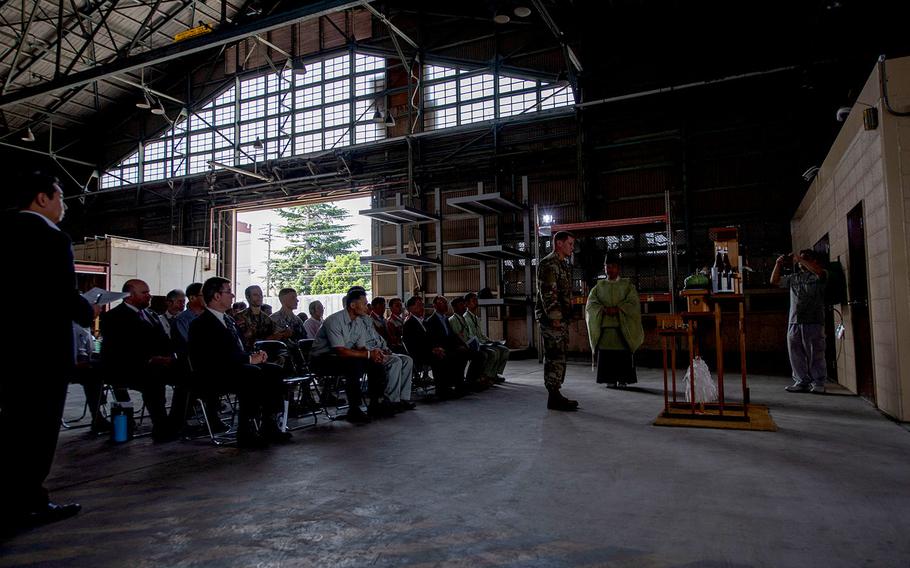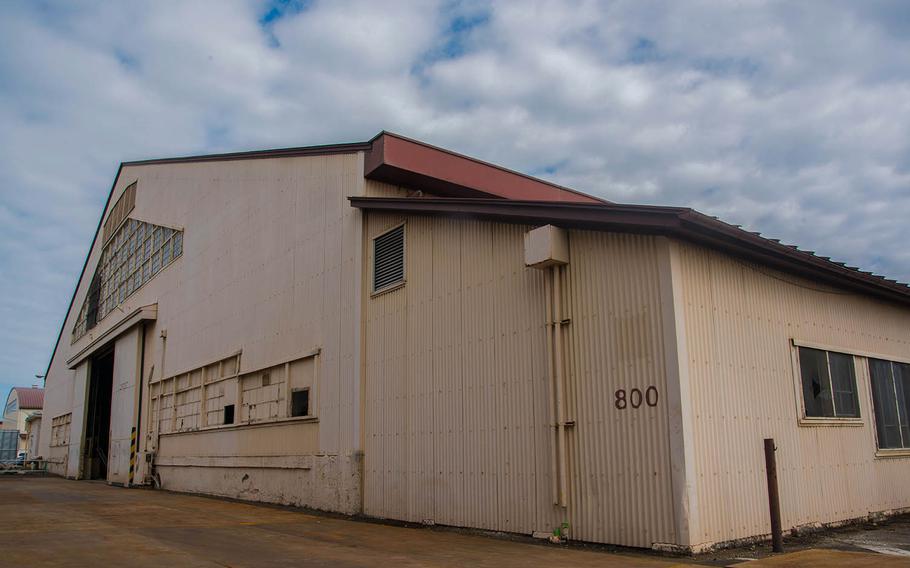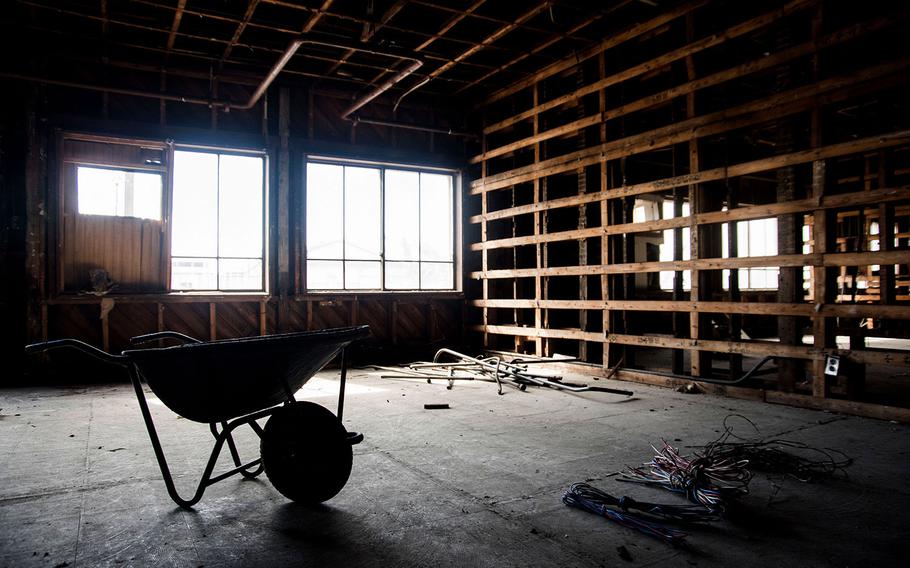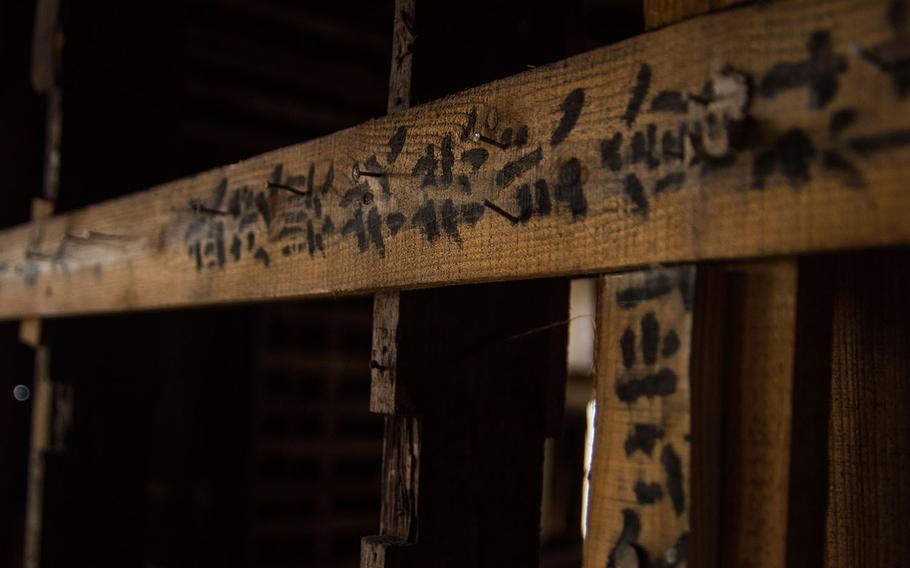 YOKOTA AIR BASE, Japan — An 80-year-old building that once housed secret Japanese aircraft during World War II is coming down at the home of U.S. Forces Japan and the 5th Air Force in western Tokyo.
A maintenance and fabrication facility will go up on the site on Yokota's flight line, Air Force officials said.
Demolition of the hangar began last month following a ceremony that involved a Shinto priest praying for the safe completion of the project, said 374th Engineer Squadron environmental engineer Yoshitaka Yamaguchi, in a video released by the Air Force on Oct. 10.
Known as Building 800, the hangar was constructed by the Japanese Imperial Army in the 1930s when Yokota was known as Tama Army Airfield, Yamaguchi said.
"The Imperial Army used it for maintenance, training and secret aircraft testing and evaluation during World War II," he said.
During a tour of the hangar Oct. 10, demolition workers pointed out the names of merchants printed in kanji — Chinese characters used in Japan's writing system — on exposed wooden frames. The workers said they also uncovered an Imperial Army-era painting of Mount Fuji behind one wall; however, it was destroyed when that part of the building was demolished.
A colorful volcanic boulder in a garden near the building, a gift from Emperor Hirohito in April 1944, is still in place.
Among the planes maintained in the hangar was a Kawasaki Ki-61 Hien single-engine fighter, one of the types used in kamikaze attacks at the end of the war.
That aircraft, which was displayed at Yokota until 1953, can be viewed at Gifu-Kakamigahara Air and Space Museum in Gifu city, Yamaguchi said.
The hangar was used during Operation Tomodachi, the U.S. relief effort after the 2011 earthquake and tsunami, Yokota spokeswoman Kaori Matsukasa said in an Oct. 4 email.
"Bldg. 800 and other subordinate buildings will be replaced with a new 'Consolidated Maintenance/Fabrication Complex,'" she said.
The decision to demolish the hangar was taken due to its poor condition and a request by U.S. forces to build a new facility, according to a North Kanto Defense Bureau spokesman.
The nearly $60 million construction project, funded by the Japanese government, will begin sometime around 2021 and is expected to end around 2025, the spokesman said.
Several other Imperial Army-era hangars are still standing at Yokota, Matsukasa said.
Stars and Stripes reporter Hana Kusumoto contributed to this report.
robson.seth@stripes.com Twitter: @SethRobson1
---
---
---
---