Yokota elementary students enjoy Japan-Asia Day
by
Grant Okubo
May 3, 2011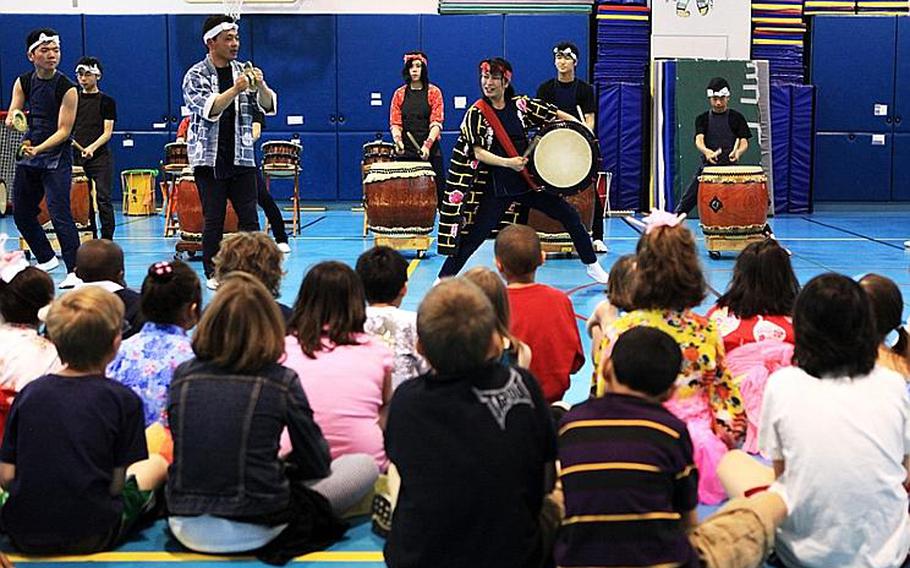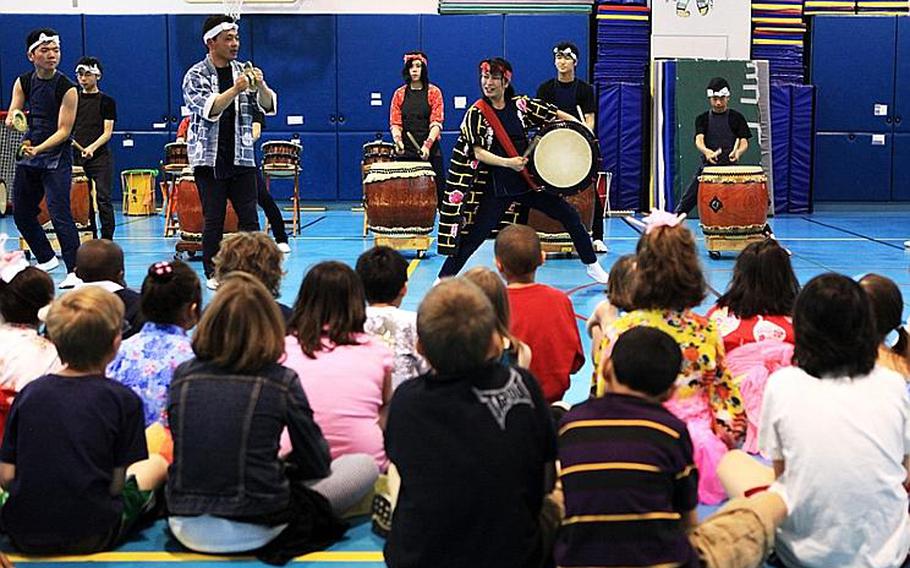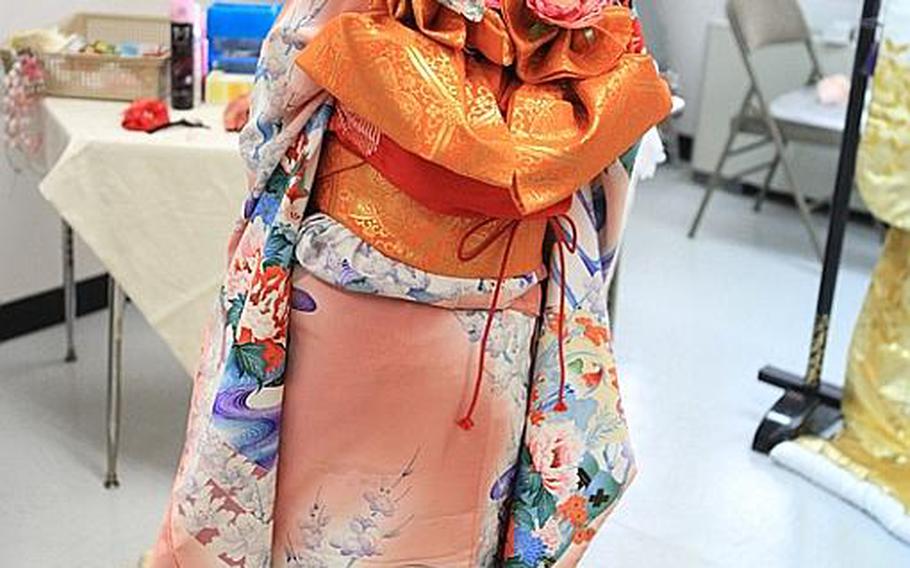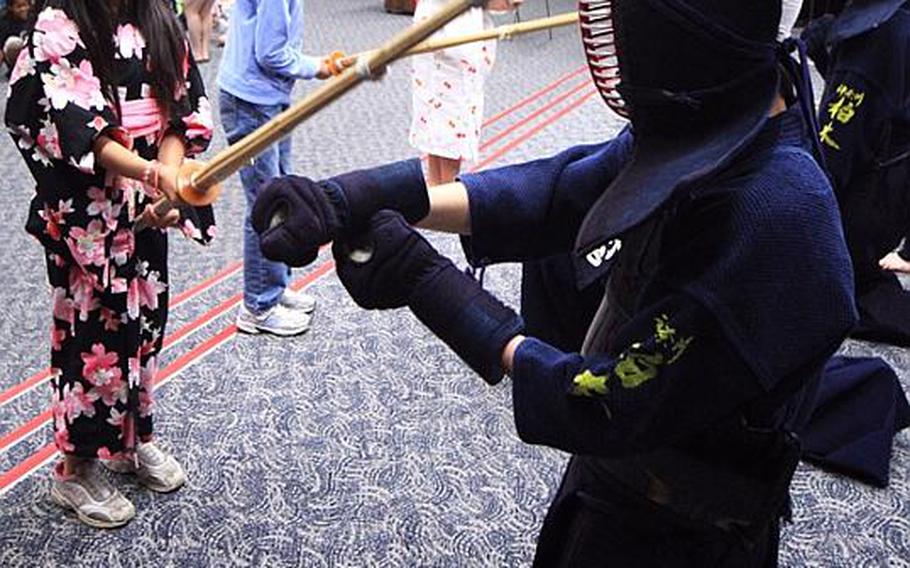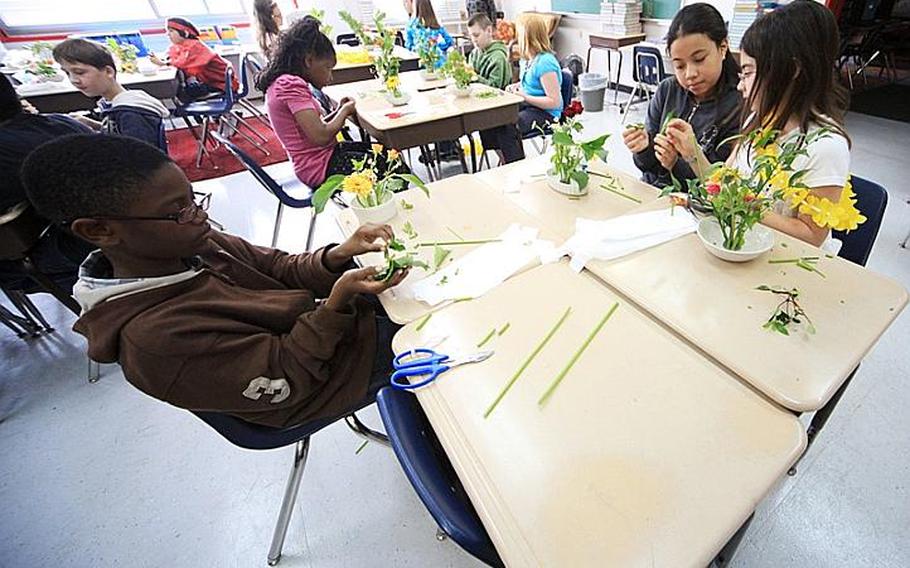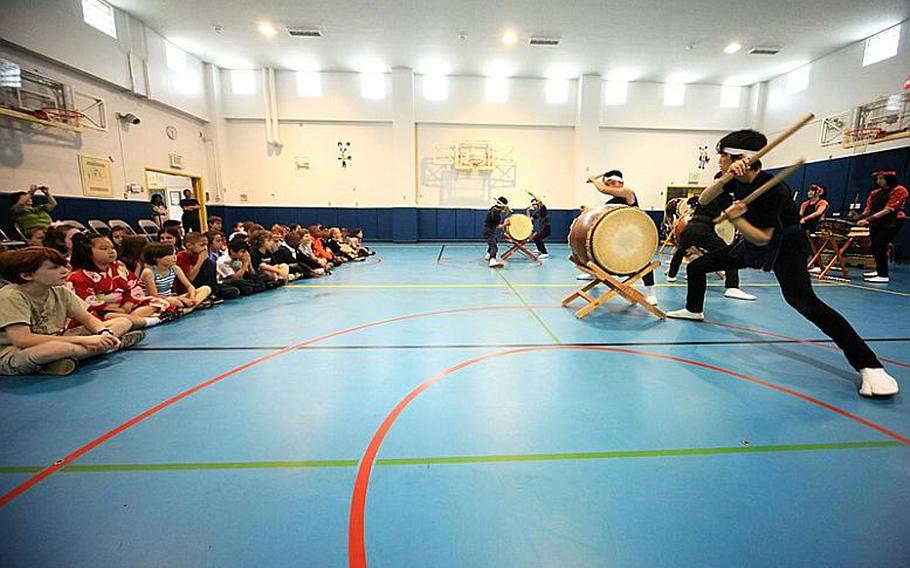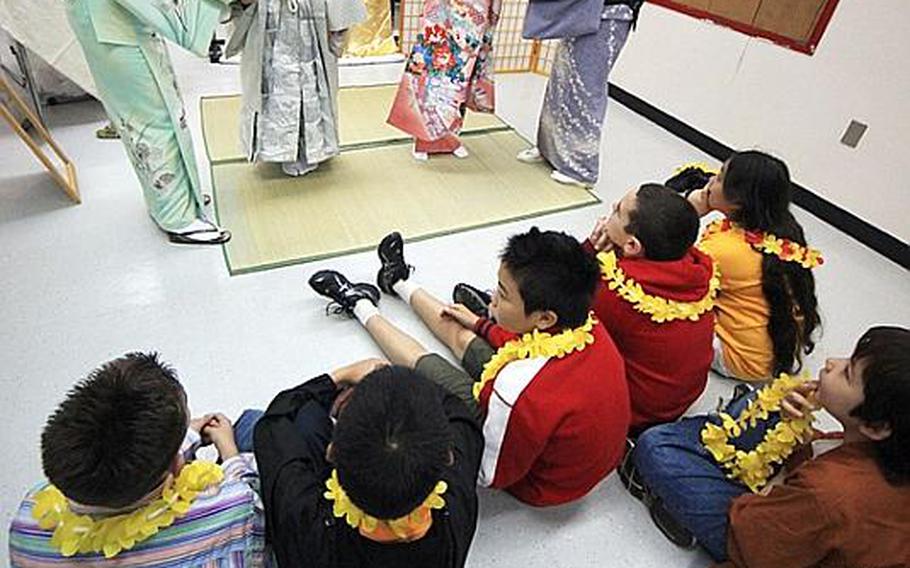 YOKOTA AIR BASE, Japan — Students at Joan K. Mendel Elementary School immersed themselves Tuesday into Japan-Asia Day.
Whether it was donning a kimono, arranging flowers or sampling Asian cuisine, the students got a taste of the local culture.
Japanese women from neighboring Hamura City helped 10-year-old Samantha McCracken into a kimono.
"It was really fun. I want to buy one when I get older," she said. "It's so beautiful. It's tight, but beautiful."
McCracken said she felt very fortunate to be living in Japan.
"I think I'm very special to get to do this," she said. "There are so many things about the Japanese culture that can be explored."
Others like Jackson Salmon, 9, enjoyed the beats from the Taiko drum group Ome Daiko.
"I really like when they hit the drums and it vibrates," he said. "It's so amazing how they do it so fast. Seeing it in person makes me want to try it myself."
For Jennifer Shoup, the day couldn't have come at a better time. The 10-year-old spent time Tuesday learning Ikebana — the Japanese art of flower arrangement. When she was done, she had crafted an arrangement that she plans on giving to her mom on Mother's Day.
---
---
---