Yokota base commander to retire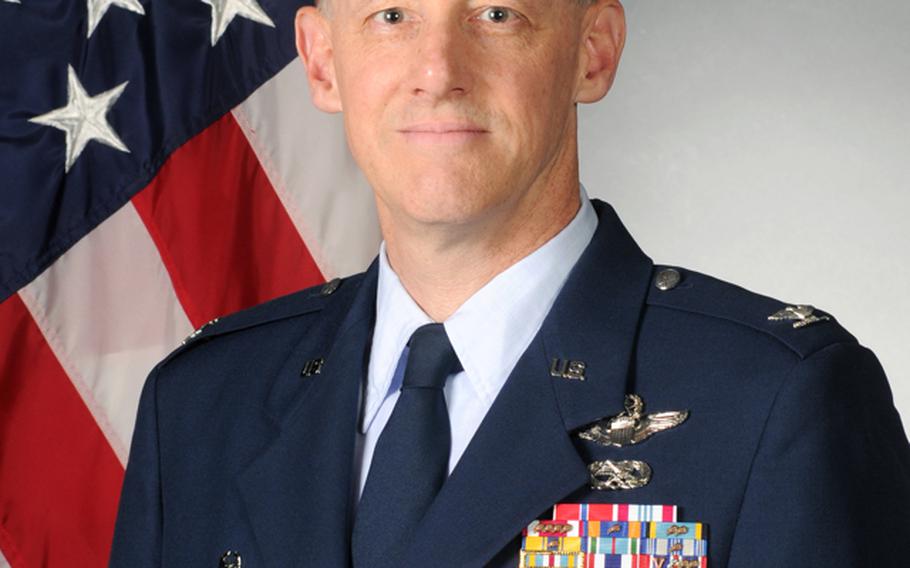 YOKOTA AIR BASE, Japan — Base commander Col. Paul "Otto" Feather will hand over control of Yokota and the 374th Airlift Wing to his deputy Friday, officials said Wednesday.
Feather, who came to Yokota in May 2010, is leaving the position slightly ahead of schedule after recently deciding to retire, said Capt. Raymond Geoffroy, base spokesman.
The wing's vice commander, Col. William M. Knight, will fill Feather's shoes until a permanent replacement arrives in the summer, Geoffroy said.
Feather began his 31-year Air Force career in the service's enlisted corps, moving up the ranks from aircraft maintainer to pilot to commander.
His leadership in the aftermath of the Japan earthquake in 2011 is arguably among his most notable accomplishments while at Yokota, which served as a major hub for disaster relief operations, radiation monitoring and the voluntary evacuation of roughly 10,000 Americans during the crisis.
Before coming to Japan, Feather served as chief of staff for 17th Air Force in Germany, vice commander of the 386th Air Expeditionary Wing in Kuwait, and the deputy director of operations for the White House Military Office, which oversees Pentagon operations that support the president.
Feather is expected to retire to Alaska, where he spent three tours at Elmendorf Air Force Base.
---
---
---