Yokota airman injured in 'major vehicle accident' while under the influence, officials say
by
Hana Kusumoto Seth Robson
July 29, 2020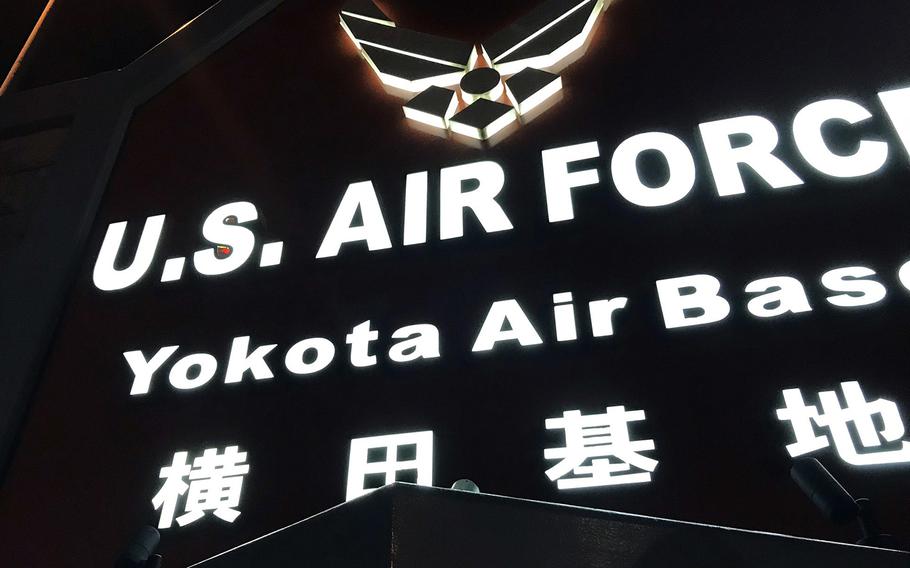 YOKOTA AIR BASE, Japan — Four U.S. airmen were involved in "a major vehicle accident" over the weekend in western Tokyo while "allegedly under the influence of alcohol," the Air Force confirmed Wednesday.
The accident, which is under investigation, happened at approximately 12:34 a.m. Sunday in Tachikawa, Yokota's 374th Airlift Wing said in a statement. All four airmen are assigned to the base, which is also home to U.S. Forces Japan and 5th Air Force.
The driver was under the influence of alcohol when the vehicle crashed into roadside trees in the city's Fujimi area, a Tachikawa police spokesman told Stars and Stripes on Wednesday. It's customary in Japan for some government officials to speak to the media on condition of anonymity.
"One airman was injured and taken to a local hospital for treatment and is in stable condition," the wing's statement said.
The crash follows another on July 17 involving a Yokota civilian, wing spokeswoman Kaori Matsukasa said in a follow-up email Wednesday.
The accident happened while the person was driving under the influence of alcohol in Tanazawa, Okutama, at approximately 5:25 p.m., she said. No injuries were reported, and the incident is still under investigation.
On Tuesday, the Tokyo Metropolitan Government and five cities and a town near Yokota wrote to the Air Force and the Japanese government urging them to take measures against drinking and driving, according to the letter posted on Hamura city's website.
The letter, which cites the recent crashes and three accidents involving Yokota personnel last year, urges the Air Force to ban off-base drinking or even prohibit the consumption of alcohol altogether.
The wing said it takes driving under the influence very seriously.
"From the moment a member arrives to Yokota Air Base, they are not only briefed about their critical role in the defense of Japan and our important relationship with our community members, but also the importance of safety and what is expected of them as representatives of the U.S. Air Force," Wednesday's statement said.
The Air Force speaks to airmen about responsible drinking throughout the year, including safety briefings before holidays, it added.
Yokota personnel are also prohibited from going to bars or nightclubs under policies intended to slow the coronavirus' spread. That policy was retained in updated guidance issued Wednesday.
"The Air Force has a long-established zero tolerance policy in respect to driving under the influence (DUI) of alcohol," the statement said. "Violations of the law are treated with severe disciplinary measures. Under our regulations, members who drive under the influence have their driving privileges suspended or revoked."
robson.seth@stripes.com Twitter: @SethRobson1
kusumoto.hana@stripes.com Twitter: @HanaKusumoto