Yokota Air Base unveils new $50,000 golf simulator
by
Seth Robson
December 30, 2019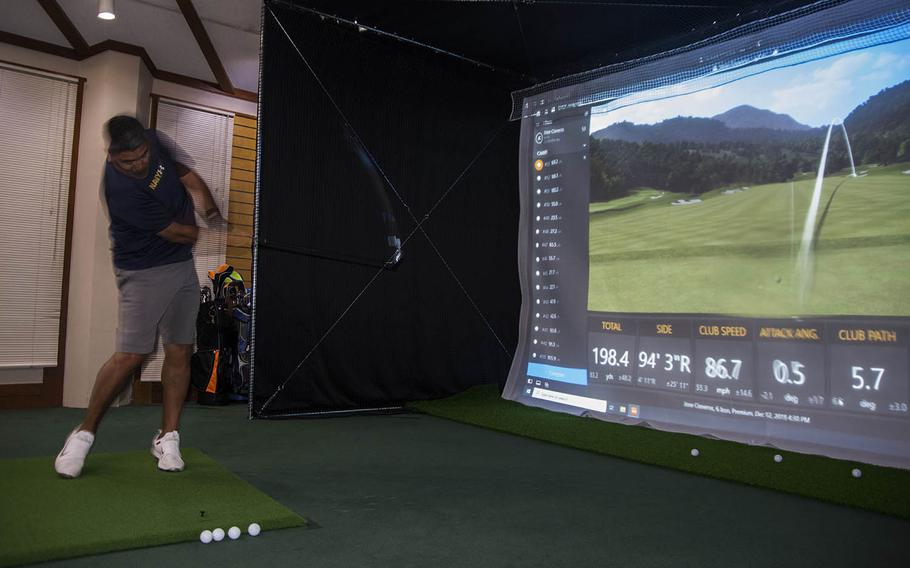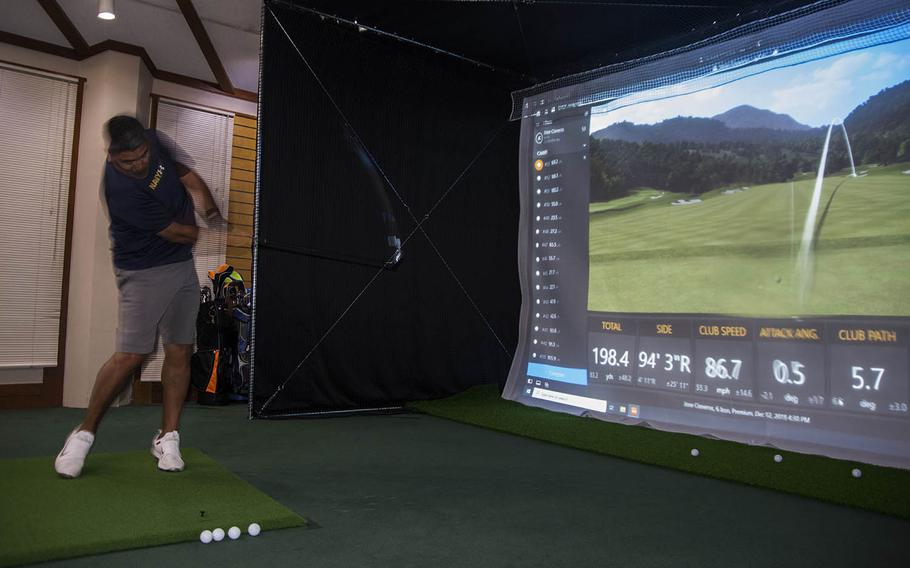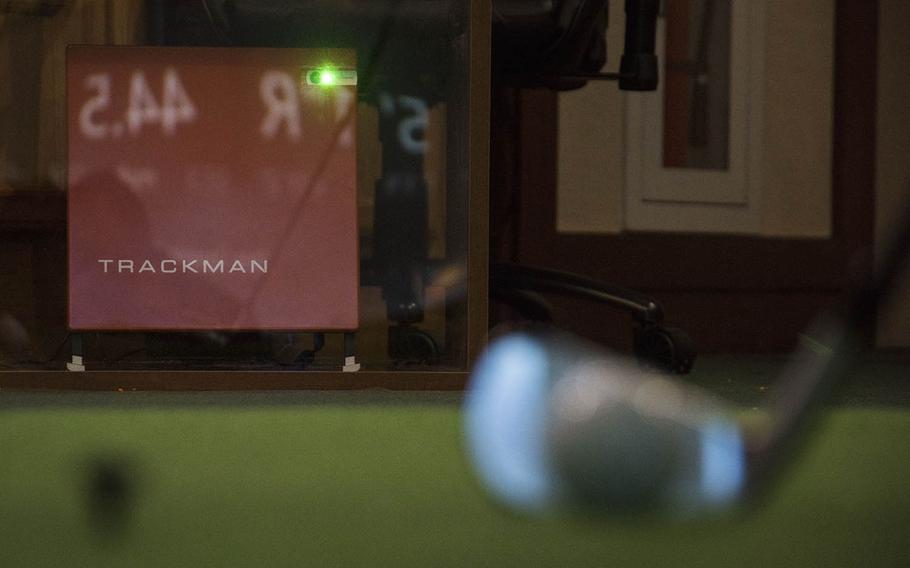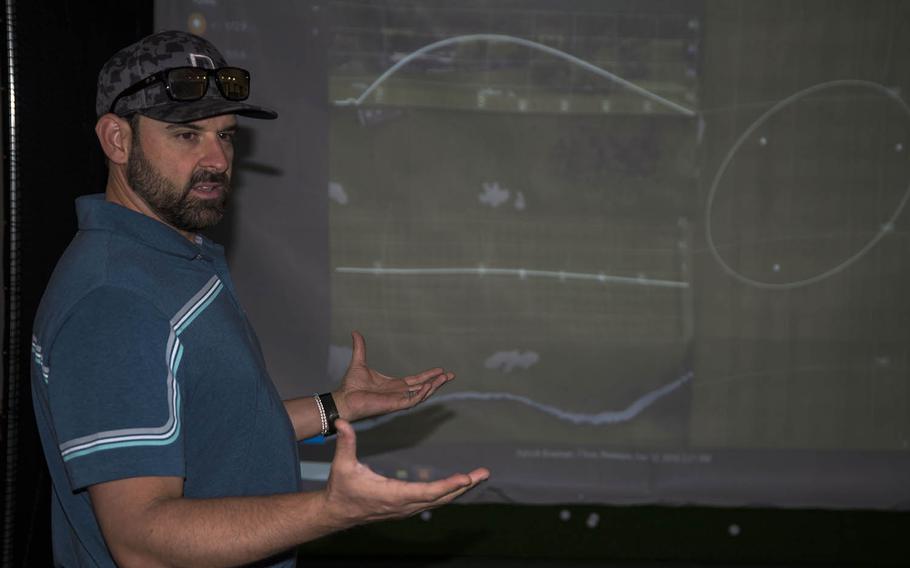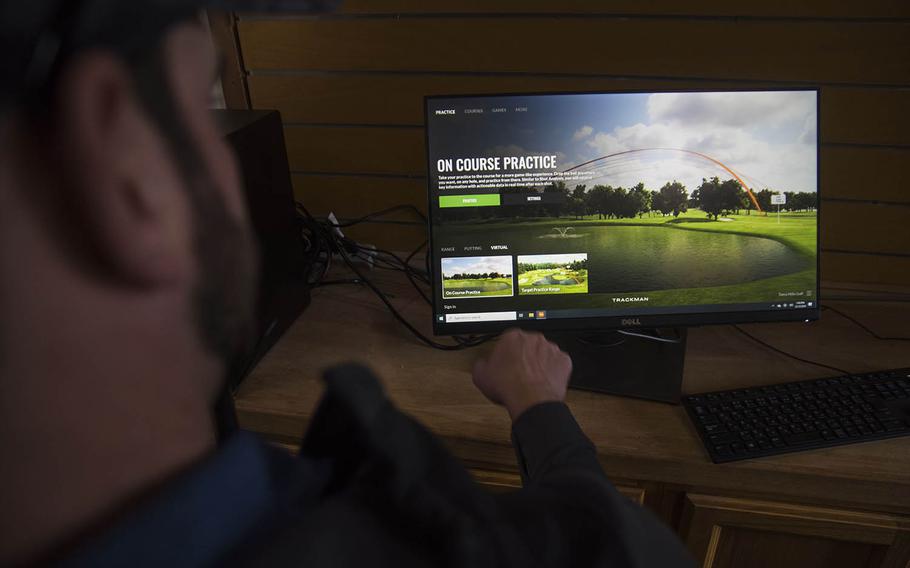 YOKOTA AIR BASE, Japan — Golfers at the home of U.S. Forces Japan in western Tokyo can hit balls on simulations of some of the world's finest courses without going outside the gate.
Workers at Yokota's Par 3 course finished installing a $50,000 Trackman 4 golf simulator Dec. 27.
The system includes sensors and projected images of fairways that allow golfers, hitting real balls against a screen, to imagine they're playing on any of 50 courses to include the likes of PGA National in Florida, Albany Golf Course in the Bahamas and Saint Andrews famous links in Scotland.
Navy Capt. Jose Cisneros, 56, of San Diego, was one of the first to use the Yokota system, which can track things like clubhead speed and ball flight, direction and spin.
"I like that you can see what your number and stats are," said the 8 handicapper and member at the Air Force's Tama Hills Golf Club in Tokyo during a session Dec. 13, before the last pieces of artificial turf had been laid in front of the simulator's screen.
"You can see the flight of the ball," he added. "It's very realistic."
Cisneros, who works at U.S. Forces Japan, said the feedback he gets from the machine makes it better practice than hitting balls at the range.
"You can spend a lot of time on the range but you're not getting feedback so it's hard to improve," he said.
So far Cisneros has used the Trackman 4 to play simulated rounds at Saint Andrews as well as the Taiheiyo Club's Gotemba Course at the foot of Mount Fuji, he said.
Tama's head golf professional Patrick Bowman said the system is installed in space that used to be filled with golf equipment on sale. Competition from online and off-base golf retailers meant sales hadn't been great in recent years, he said.
Staff settled on the Trackman 4 after checking out a half-dozen golf simulators in Japan and deciding on one that offered more American courses, he said.
The device is used by the likes of Tiger Woods to practice ahead of professional matches, Bowman said.
Virtual golf might appeal to players who don't have time for the 45-minute drive down to Tama.
"There are guys at Yokota who are strapped for time or have kids," Bowman said. "They don't have time to spend a whole day playing golf."
Players can rent the simulator for $20 for the first half hour between 7:30 a.m. and 6:30 p.m. on days when the golf course is open and $15 for every half hour after that, he said.
robson.seth@stripes.comTwitter:@SethRobson1