Yokosuka school gets glimpse of high-tech gardening, minus dirt
by
Erik Slavin
November 20, 2010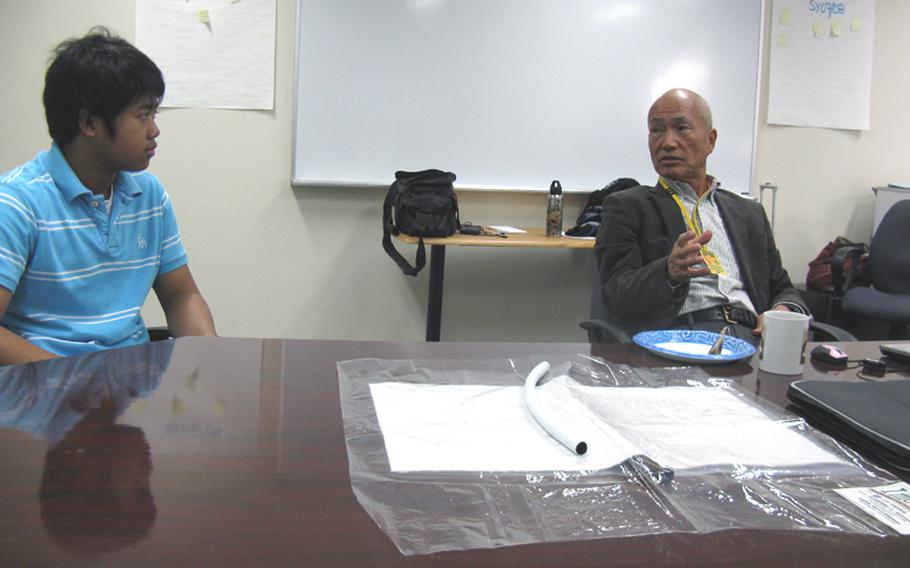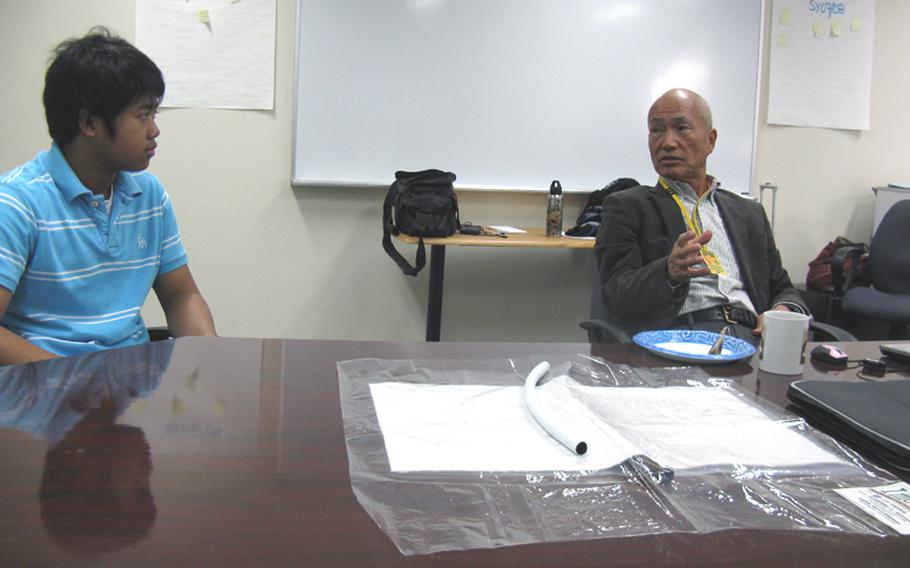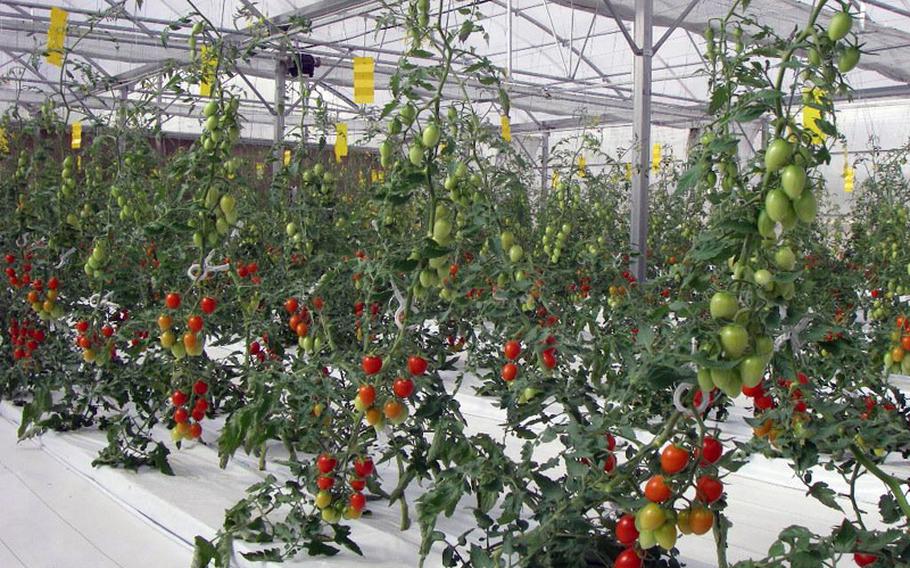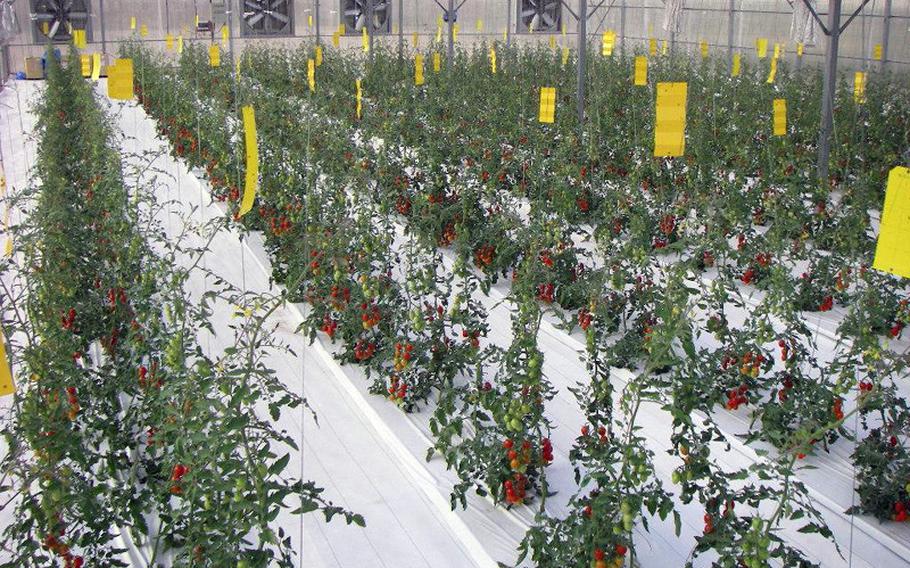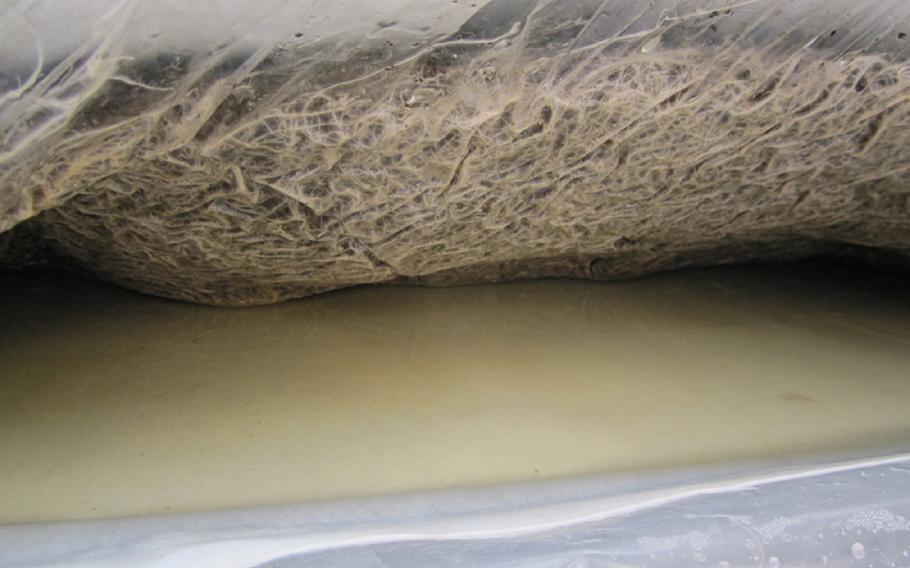 YOKOSUKA NAVAL BASE, Japan — Most of us learned in school that plants need light, water and soil to grow — and we were at least partially right.
The soil is optional and the water is sparingly applied to produce vegetables that are disease-free and considerably sweeter than their dirt-bound counterparts, using a patented method shown to Yokosuka Middle School students and faculty Thursday.
With a little extra funding and a few green thumbs, Yokosuka school officials hope to develop Professor Yuichi Mori's hydrogel technology into a model for other schools to teach students more about nutrition and agriculture.
In doing so, educators hope to address two concerns: the poor nutritional choices they see made by students in the cafeteria, and a lack of information about how the food they eat is produced.
"The kids that know more about their food will become more savvy food consumers … and that will drive up demand for better options," said Principal Dennis Fong.
Students already have grown plants at the school, but poor soil limits what they can do, said teacher Alvin Dewalt, who invited Mori to the school and will teach a research class centered on student nutrition next semester. Mori's system, which already produces tomatoes for Japanese supermarkets like Meiji-ya and has farms active as far away as Dubai, is now being adapted for small-scale use.
Instead of being planted in the dirt, the seeds sit atop a hydrogel membrane, which looks and feels like a thin sheet of plastic. The roots stick to the membrane, where they absorb water and fertilizer provided through two drip tubes. Underneath lies woven fabric and a waterproof sheet to protect the floor.
Use of drip tubes above the membrane and below the fabric regulates plant growth. Osmotic water pressure causes the plants to work harder, which produces more sugars and amino acids than traditional farming.
The whole setup is a few inches deep.
Lettuce and other green plants need no soil to grow. Tomato seedlings use about one centimeter of soil as a starter for optimal growth, but mature on the membrane.
Mori says the system costs about 75 percent less than hydroponics, where plants are grown indoors in water, in large part because of lower water and filtration costs. The hydrogel is also far more resistant to disease.
Mori, a Waseda University professor and president of Mebiol, the company producing the technology, told a story about Gen. Douglas MacArthur observing Japanese farmers using the most primitive of fertilizing methods following WWII.
MacArthur, who governed Japan following the war, quickly ordered his troops to teach more advanced farming techniques, Mori said.
In a sense, Mori would now like to return the favor.
"By using this technique, people can grow high-quality vegetables on the bases," Mori said.
In theory, the system's portability would even allow ships at sea to bring vegetable gardens with them, Mori said.
Mori's system is now being used for a variety of vegetables, along with fruits like melons and strawberries. They grow particularly well in desert greenhouses, where sunshine is predictable and abundant. Eventually, his company wants to expand to open-field crops like wheat and corn.
Yokosuka Middle School is now applying for a grant that would allow them to build a greenhouse, Fong said. That would give the school ample space to apply the hydrogel technology.
"We want to do a real cooperative effort with their company that truly brings 21st-century technology to our students," Dewalt said.
---
---
---
---