WWII bomber co-pilot to be buried at Arlington 76 years after South Pacific crash
---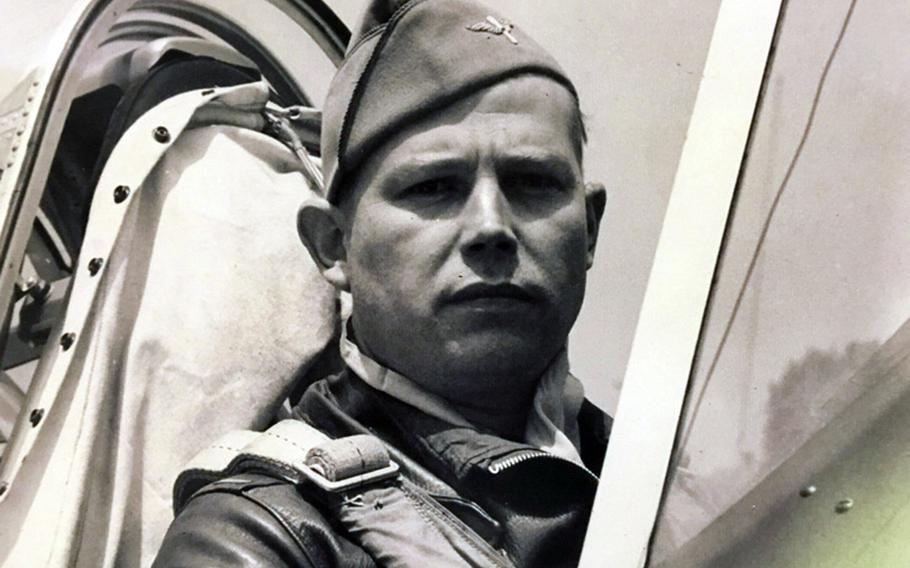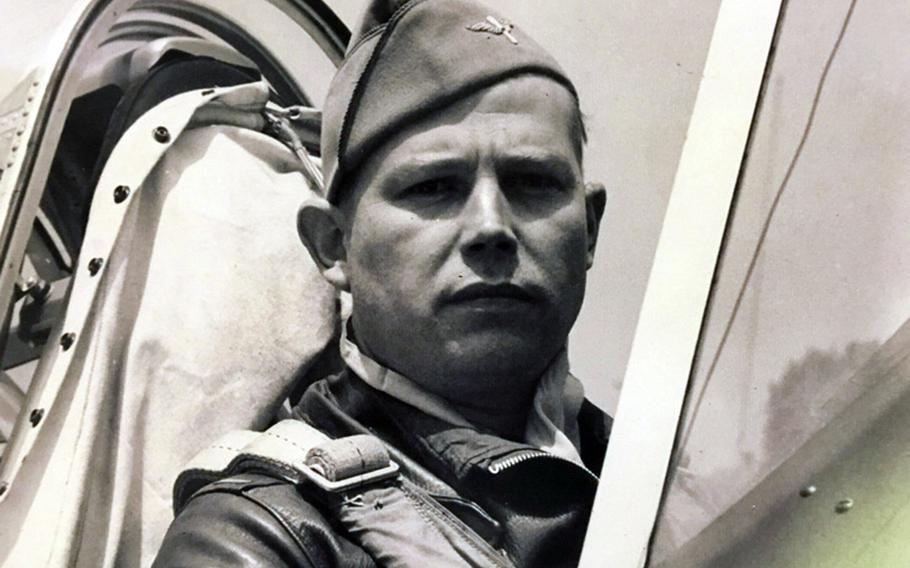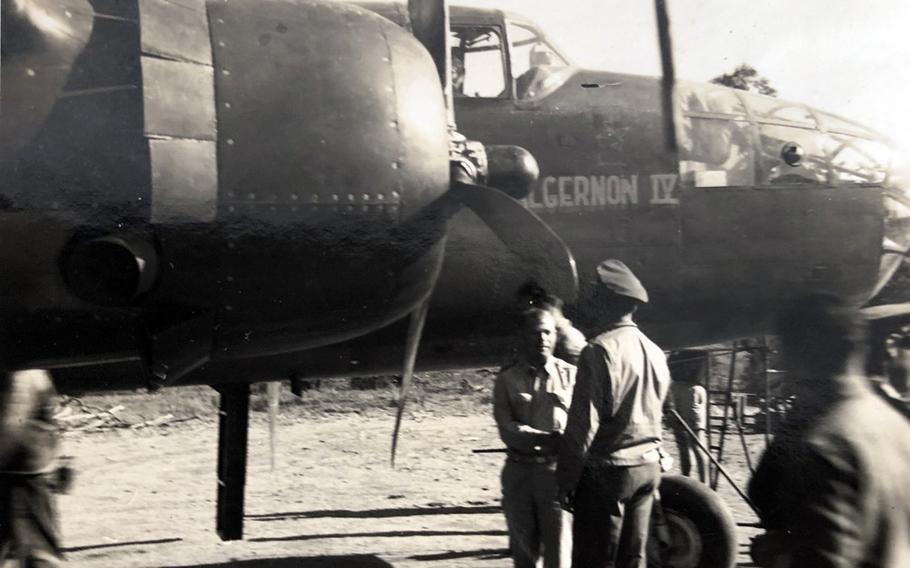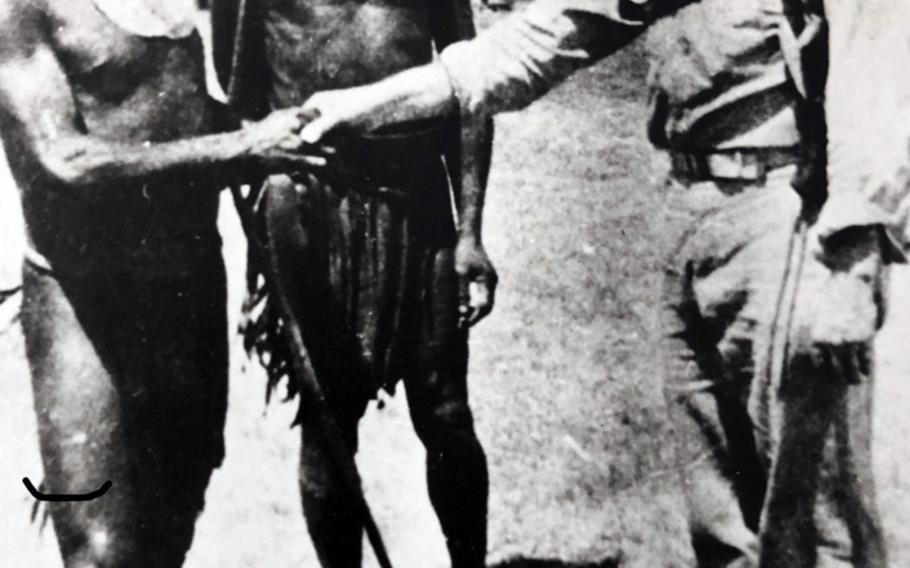 A World War II aviator who in 1943 crashed into a Papua New Guinea mountain where his remains lay for a half-century will be buried with full military honors Tuesday at Arlington National Cemetery.
Maj. Donn C. Young was co-piloting a crippled U.S. Army Air Corps B-25 bomber on Jan. 18, 1943, when it rammed into a mountainside during a thunderstorm. Young's remains were recovered in 1998, but only recently did DNA testing positively confirm them as his.
His burial will include an Air Force flyover.
Young's remains might have never been found if not for the efforts of Alfred Hagen, a 61-year-old construction business owner in Philadelphia.
Hagen's great-uncle, Maj. Bill Benn, was the pilot that day on the ill-fated B-25, dubbed the Algernon IV. In the 1990s, Hagen set out to find the crash site, filming the excursions to make a documentary.
Hagen made his first trip to Papua New Guinea – a vast island just north of Australia – in 1995, the beginning of a series of expeditions.
Benn is credited with developing a technique called "skip bombing," by which an aircraft released a bomb over water in a way that caused it to skip across the surface and hit the side of targeted ships.
"It was highly unusual to have two majors flying in the cockpit," Hagen said of Benn and Young.
Benn was on the crest of being promoted to lieutenant colonel and taking command of the 43rd Bomb Group, Hagen said. Meanwhile, Young, the co-pilot, was a newly promoted major who would step into Benn's position.
It is not entirely clear why the pair flew together that day, but their mission was to scout the north side of the Owen Stanley Mountain Range, whose jagged peaks jut out from tropical rain forest as high as 13,000 feet in some spots, Hagen said.
The only Allied forces airfield on the island was in Port Moresby, south of the mountain range, while the battles against Japanese forces were taking place on the south side.
"So, if a plane got shot up and couldn't get over the mountains then they were in trouble," Hagen said.
The day of the crash, Benn, Young and the crew of five were scouting for clearings in the jungle that could be marked on charts so that pilots could more easily find a place to ditch badly damaged planes, Hagen said.
No one knows for certain the exact cause and circumstances of the plane crash that day.
"Maybe they got battle damage," Hagen said. "They lost their left engine. There were violent thunderstorms that afternoon. The mountains were uncharted at that time, and they were trying to find a pass where they could sneak through."
The plane never made it back to Port Moresby.
The crash site was discovered by a local man in 1956, and the following year a Royal Australian Air Force team hiked in, found the crash site and brought out human remains.
Those remains were subsequently interred in a mass grave in Kentucky, Hagen said.
By the time Hagen began his search in the 1990s, the exact location of his uncle's crash site had been lost with time. He only knew that it was near Mount Strong.
Hagen made numerous trips to Papua New Guinea.
"While we were searching for his plane, we started finding other planes," he said. "Each time I went back for four or five weeks, I'd find an airplane. I wouldn't find what I was looking for, but I kept finding airplanes."
He found eight World War II warplanes, which held the remains of 18 American and British airmen, he said.
After almost four years, he found his uncle's crash site in 1998.
He found remains, and Donn Young's dog tags, and brought them to the U.S. Embassy in Port Moresby.
Another two decades passed before the remains were positively identified as Young's.
Donn Alexander, Young's grandson, recalled being contacted by the Defense Department around 2005 saying that the remains from the B-25 crash were being examined. He submitted a sample.
"I didn't hear anything for years," he said.
Then, last year, he was notified that new advances in DNA technology had been used to retest the remains, and Donn Young had been positively identified.
Alexander said the news shocked him, but he was "very happy that there would be some closure on that."
He expects about 20 family members will be at Tuesday's funeral.
Hagen expressed awe at the scope of WWII, a cataclysm that delivered a scale of human suffering now almost "beyond your powers of comprehension."
"When you find one man, however, the sacrifices of his generation are made quite clear in microcosm," he said. "You find that a family was left behind with a lifetime of unanswered questions. There is a special pain when you don't know or don't understand the fate of a loved one. It was a pain that my own family knew all too well."
He will attend Young's funeral, he said, mindful of all who have borne such loss.
olson.wyatt@stripes.com Twitter: @WyattWOlson
---
---
---
---