World War II war trophies returned to families of fallen Japanese soldiers
by
Hana Kusumoto Seth Robson
November 28, 2019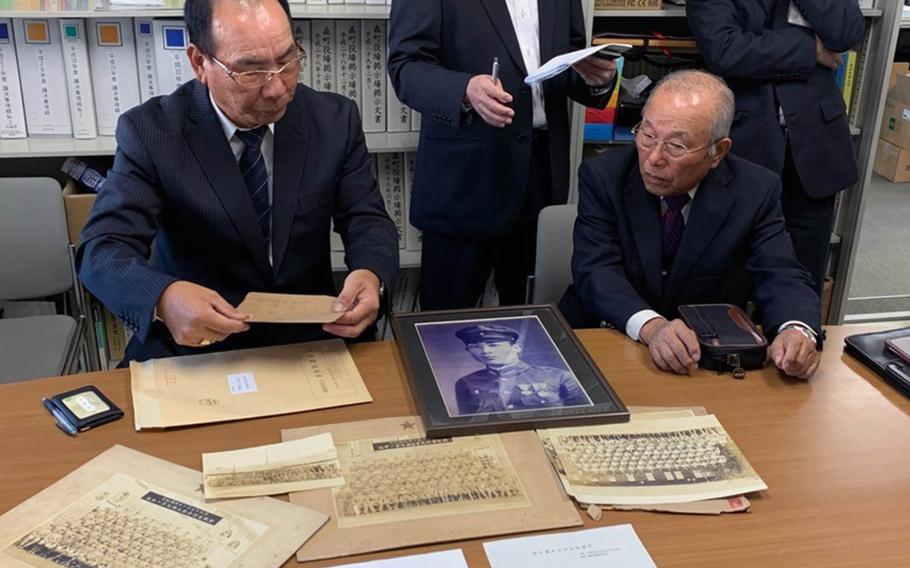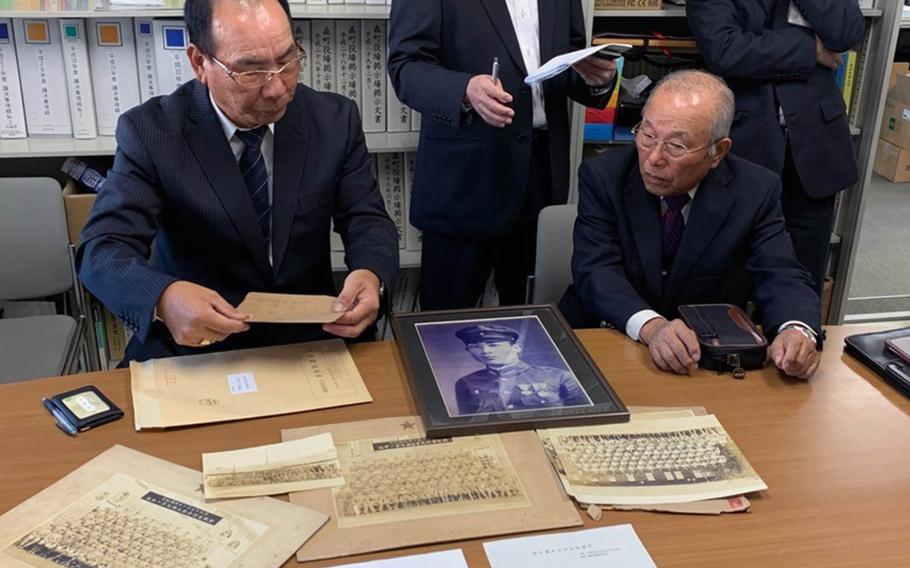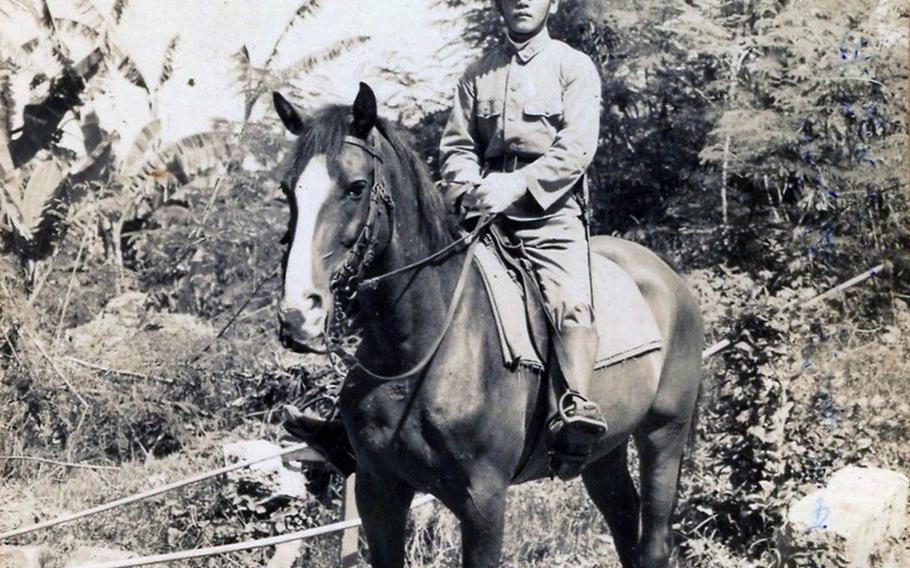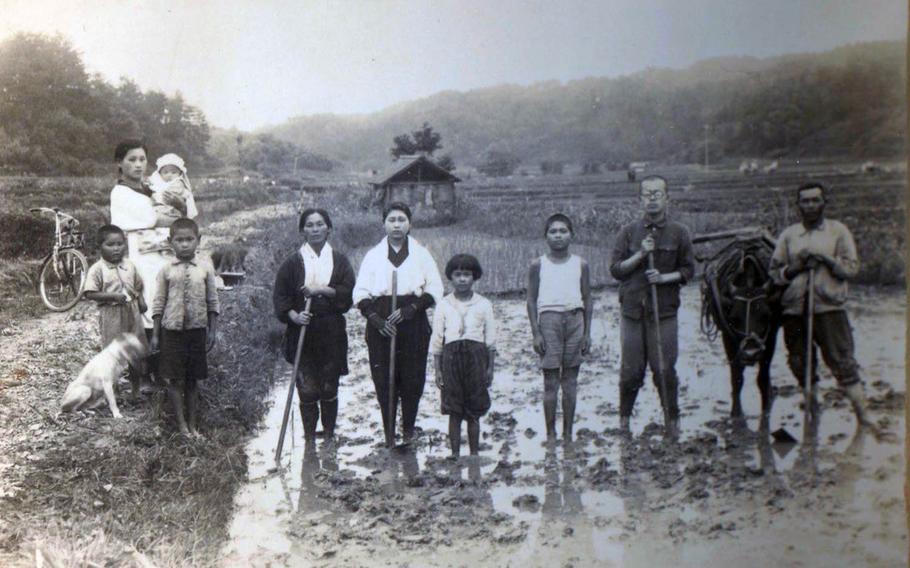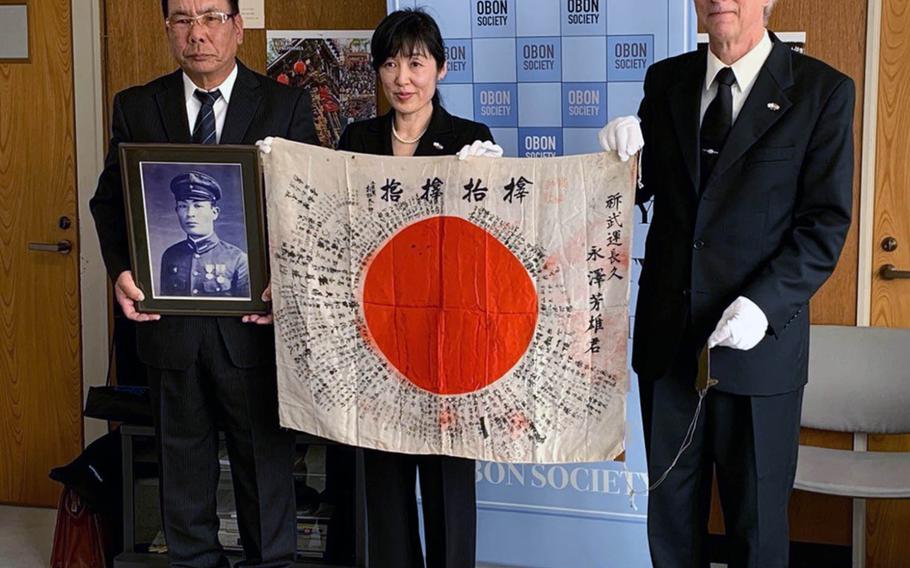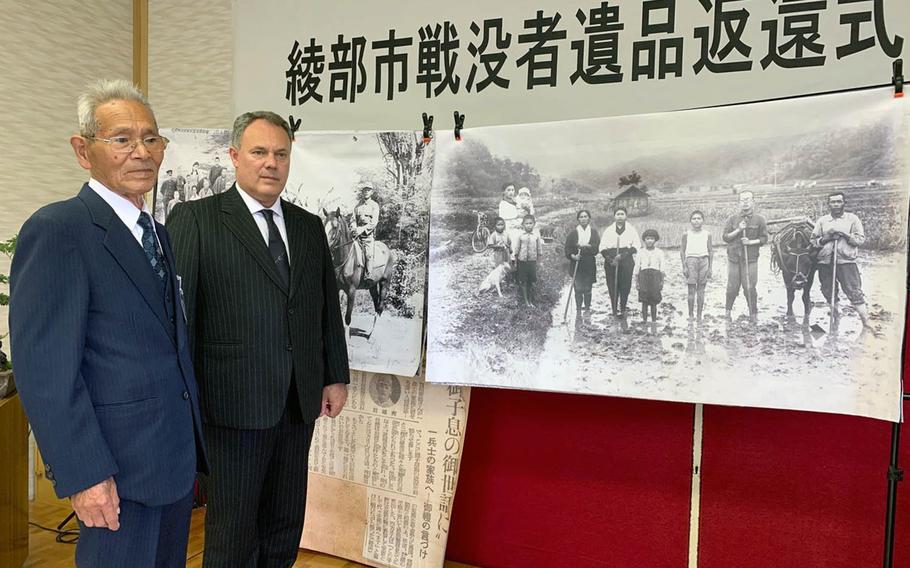 TOKYO — A photo album and two flags recovered from Pacific battlefields were returned this week to the families of the fallen Japanese soldiers who carried them into combat during World War II.
The mementos came home with the help of the Obon Society, a nonprofit group that enables veterans and their families to return old war trophies.
"When a relative leaves home and he is never found, it creates a hole in that family," Obon Society founder Rex Ziak told journalists at the Foreign Correspondents' Club of Japan on Nov. 21. "On the day that something comes back it fills that hole. It brings closure."
The returned photo album, likely taken as a souvenir by an American soldier, belonged to Hideo Shikata, who was killed in action, aged 24, in the Philippines in 1945, Ziak said.
One photograph in the album shows Shikata in his uniform proudly seated on a horse. In another, people from his village in Kyoto prefecture are gathered for a group portrait.
After the war, the album made its way via the U.S. to Jarat Chopra, 55, a Nairobi, Kenya-based international lawyer who told the journalists in Tokyo that he had accumulated a collection of items recovered from fallen Japanese soldiers including helmets, military gear, flags, documents and a sword.
Chopra, whose great uncle, an Indian officer, went missing in action when Singapore fell to the Japanese in 1942, said he contacted the Obon Society earlier this year seeking help to return items to Japan.
The organization tracked down Shikata's surviving family members with the help of a newspaper clipping in the photo album that refers to a meeting between the young soldier and Gen. Hideki Tojo, Japan's wartime prime minister. The article states that Tojo was so impressed by the youngster that he wrote to his parents praising him, Ziak said.
Shikata has three surviving brothers and a sister, all in their 80s. One of the brothers, Tamotsu Shikata, who received the album in Ayabe city, Kyoto prefecture, on Nov. 24, said it contains about 20 photographs.
"I received it thinking, 'Welcome back, brother, and thank you for all of your longtime hardship.' I was deeply moved," Tamotsu said in a phone interview from his home in Kyoto on Monday. "I was surprised since it's been 74 years since he died and that it was kept for all this time."
The World War II trophies that the Obon Society helps return are mostly given back by American veterans and their families, but items have also come back from New Zealand, Australia and Britain, Ziak said.
"So far this year we have returned 83 items (to Japanese families)," he said, adding that the organization has returned 300 items in the decade since the society was founded.
Other items returned this week are "yosegaki hinomaru" — flags signed by Japanese soldiers' friends and family to bring them good luck in battle, Ziak said.
A flag that had been displayed at the Chippewa County Historical Society in Wisconsin was returned Monday in Shizuoka prefecture to the family of Yoshio Nagasawa, who perished in World War II.
Another flag was returned Thursday in Kyoto city to the family of Matsugoro Kobayashi, a fallen Japanese soldier, by New York state-native Linda Goldfarb. Her father, Samuel Markovitz, a U.S. soldier, is believed to have brought the flag home from the Philippines in 1945.
Goldfarb kept the flag for years after her father died, not knowing, she said, how to return it. After several years, she contacted the Obon Society, which found Kobayashi's nephew Masayuki Kobayashi.
"I thank God that we were able to make some small gesture of closure by providing a remembrance of your uncle," Goldfarb wrote in a letter to the Kobayashi family.
Masayuki Kobayashi said he never imagined receiving something like his uncle's flag after so many years.
"It is a miracle," he said Thursday after the ceremony. "Uncle's wish to return home came true thanks to everyone."
The flag may have been an American war trophy, he said, but for his family it's the one item they have that was once his.
"I feel like his soul finally came home," Kobayashi said.
robson.seth@stripes.com Twitter: @SethRobson1
kusumoto.hana@stripes.com Twitter: @HanaKusumoto