With eye on China, Japan Cabinet approves record military budget
by
Matthew M. Burke Chiyomi Sumida burke.matt@stripes.com sumida.chiyomi@stripes.com
January 14, 2015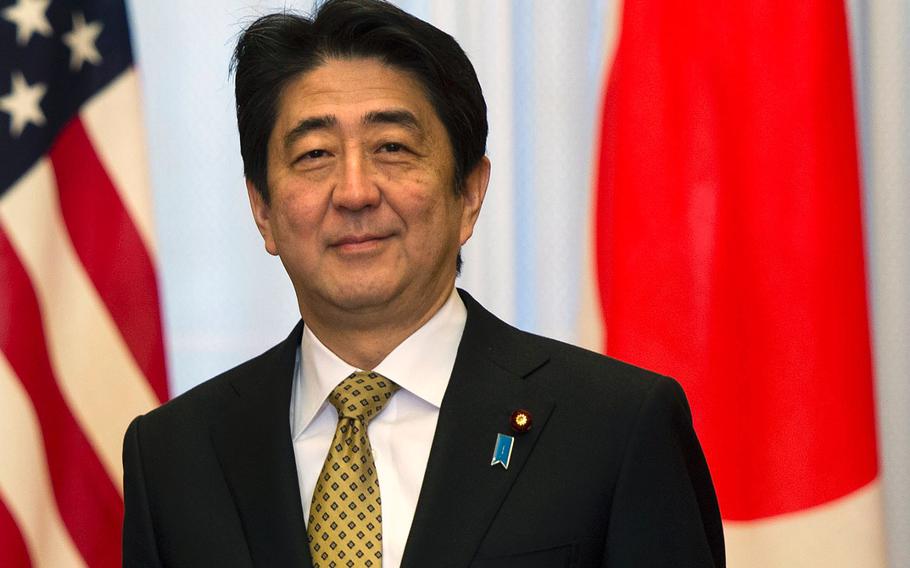 This story has been corrected.
CAMP FOSTER, Okinawa — Japan approved its largest defense budget Wednesday as it tries to take a larger role in its own security with an eye toward a resurgent China.
Prime Minister Shinzo Abe's Cabinet approved a 96.34-trillion-yen ($828 billion) budget for fiscal 2015 with 4.9 trillion yen ($42.1 billion) for defense, a 2 percent increase from last year, officials said.
The budget will be forwarded to the Diet for final approval, which is seen as a formality as Abe's Liberal Democratic Party controls more than two-thirds of Japan's legislature.
Budget purchases for improved air, land and sea capabilities will bolster the Self-Defense Forces' state of readiness at a time when China is building island bases in the South China Sea and confrontations near Japan's southern island chain appear more and more frequent.
The budget calls for $3 billion for 20 P-1 fixed-wing patrol aircraft, $887.5 million for six F-35A fighter jets, $132.4 million for the Global Hawk drone system, $443.7 million for five V-22 Osprey tilt-rotor aircraft and $154 million to stand up an amphibious unit.
There also were considerable allocations for the U.S.-Japan alliance and the realignment of American forces in the region: $14.6 million for the shift of U.S. Marines to Guam, $10.3 million for a training facility in the Northern Marianas and $878 million to move carrier-based aircraft from Atsugi to Iwakuni, a Defense Ministry spokesman said.
The Cabinet also directed a sharp increase in funding for the move of Marine Corps Air Station Futenma to Camp Schwab in Okinawa's north, something that had been planned, at $1.5 billion. The relocation has generated protests on the island that is home to the majority of American forces in Japan.
Another $76.5 million was allocated for expenses in closing military installations south of Kadena Air Base on Okinawa.
At a news conference, Cabinet Secretary Yoshihide Suga denied that cuts in Okinawa's development budget, which surged under pro-relocation Gov. Hirokazu Nakaima, were aimed at punishing incoming Gov. Takeshi Onaga, who has vowed to block the already-underway project. Suga said funds were left unspent last year.
Correction: An earlier version of this story stated that the budget calls for $887.5 billion for six F-35A fighter jets. The correct figure is $887.5 million.
---
---
---
---