Wissler nominated to lead Marine Corps Forces Command
---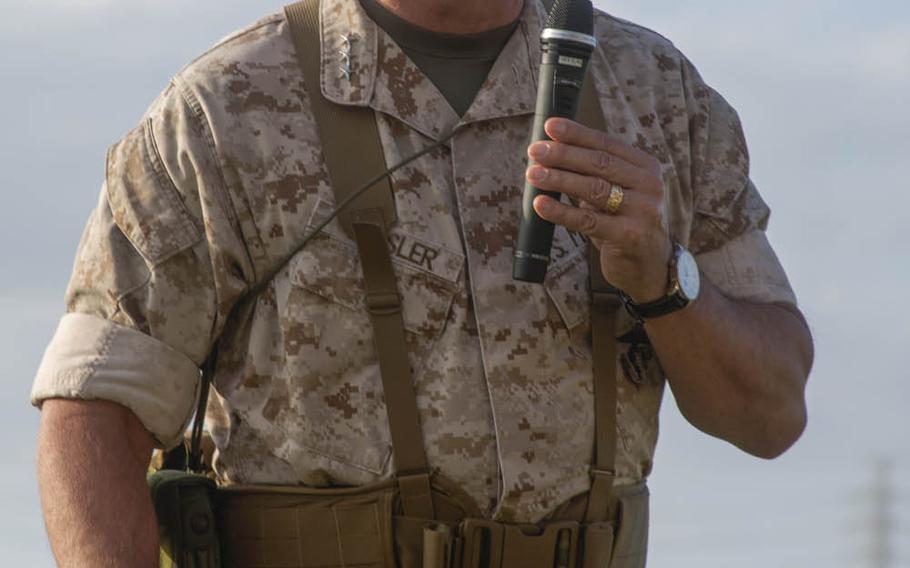 CAMP FOSTER, Okinawa — Lt. Gen. John Wissler — the former top Marine official in Japan — has been tapped to take over Marine Corps Forces Command and Marine fleet operations in the Atlantic, filling the position vacated last week by Gen. Robert Neller, the newly appointed commandant.
Wissler's nomination to the influential post by President Barack Obama was announced Thursday in a Defense Department statement. The unit is headquartered at Naval Support Activity Hampton Roads in Norfolk, Va.
Wissler handed over the reins of the III Marine Expeditionary Force and Marine Forces Japan to Lt. Gen. Lawrence Nicholson on Sept. 11 in front of columns of Marines and an enormous American flag unfurled on Camp Foster's parade grounds.
Wissler, who took command of the Okinawa-based post in July 2013, guided Marines in Japan through an uneasy period of North Korean provocations and Chinese intrusions. He also oversaw humanitarian operations in the Philippines during Operation Damayan and Nepal during Operation Sahayogi Haat in May.
---
---
---
---