Wing upgrades for Korea-based Warthogs near completion, extending service into next decade
by
Matthew Keeler
January 9, 2020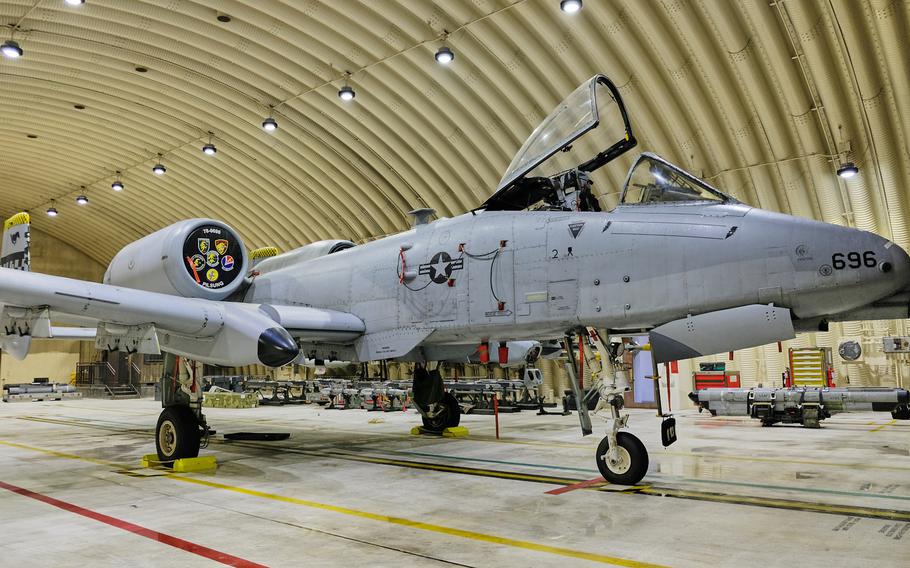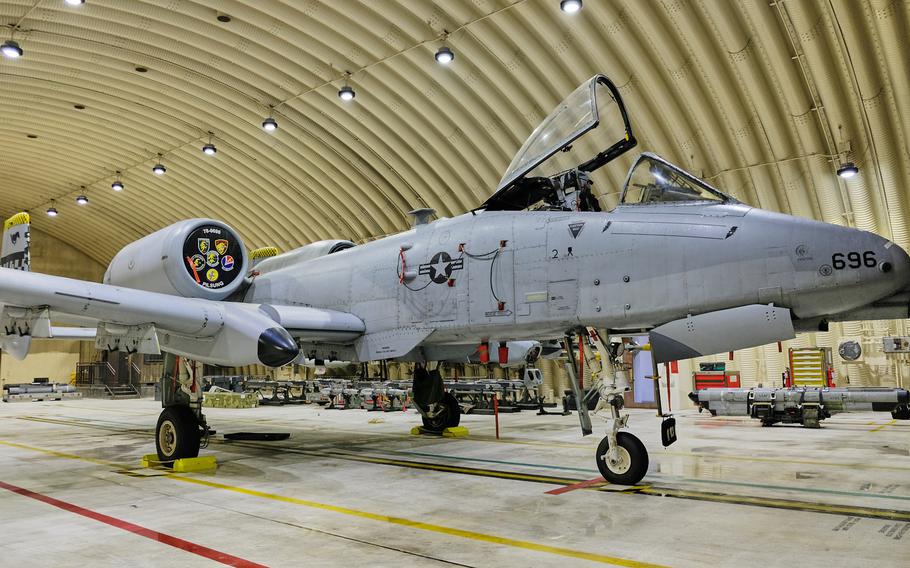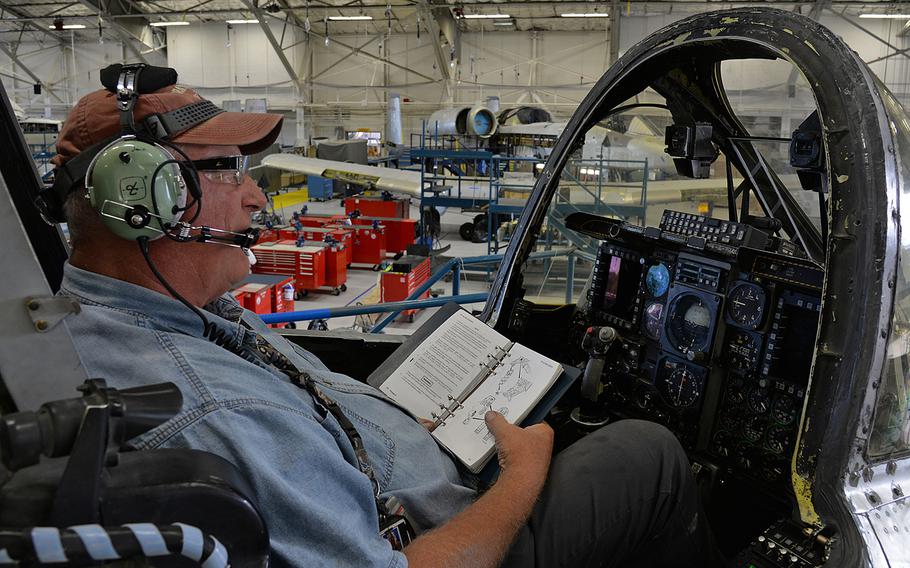 OSAN AIR BASE, South Korea — All but one of nearly two dozen Air Force A-10 Thunderbolt IIs in South Korea have completed wing upgrades that should extend the service life of the close combat support jet well into the 2030s.
The new wings are designed to last up to 10,000 flight hours without a major inspection. The upgrade includes a new wiring harness created for easier wing removal and to reduce the chance of damaging the wing during the process.
"Most of our airplanes [at Osan] have between 9,000 to 12,000 airframe hours. They are old, but this upgrade is helping us to keep going. I wouldn't be surprised to see some of the airplanes go 16,000 hours," Senior Master Sgt. Dustin Schwartz, lead production superintendent for the 25th Aircraft Maintenance Unit, 51st Fighter Wing, told Stars and Stripes on Wednesday.
"As 8,000 hours approached, the Air Force started to realize the wings were cracking," he added. "These wings were not designed to go this far."
In 2007, Boeing Co. was awarded $1.1 billion under the Enhanced Wing Assembly replacement program to manufacture 173 sets of wings to replace the original components, which were designed for 8,000 flight hours. In August, the Defense Department awarded the company a second contract for an indefinite number of wings with a ceiling of $999 million through 2030, according to Boeing's website.
Korean Air Lines, the country's largest commercial airline, under contract has completed 10 of 11 wing upgrades for Osan's A-10s, which are also known as Warthogs. The final aircraft is expected to be completed in early spring.
The remaining jets were flown to Hill Air Force Base, Utah, for the installation and have since returned to South Korea.
Most of the Air Force's A-10s had their new wings installed and flight tested at Hill. For Osan's 51st Fighter Wing, getting all of its Warthogs to Utah for the upgrades meant several days and a vast amount of manpower.
"Having Korean Air Lines here on the peninsula do our upgrades is huge because, one, we don't lose the time and effort trying to fly an airplane from here to Utah," Schwartz said. "These guys are good at what they do — every jet that they have turned for us has been really good. Having them here helps us keep our jets in the fight here."
The 45-year-old A-10 has proven its value and continues to garner the support of many politicians in Washington.
In late June, following his meeting with North Korean leader Kim Jong Un, President Donald Trump commented briefly on his support for the A-10 while speaking to service members at Osan.
"I've got more people asking us to keep the Warthog. We are going to keep them as long as we can," Trump said. "People love them. Sen. Martha McSally flew Warthogs, and every time I see her, she says please don't let the Warthog go, it's just a very great machine."
The Arizona Republican's efforts contributed to the Air Force awarding the new contract to Boeing, according to a statement on McSally's website.
"As a former A-10 pilot and commander of an A-10 squadron in combat, I know how critical the Warthog is to our military's success in the air and on the ground," she said in the statement. "Our troops rely on the A-10's outstanding and unique ability to provide close air support and combat search and rescue. The A-10 was specifically designed for these types of missions, so having it in the fight can make the difference between lives lost and lives saved."
keeler.matthew@stripes.com Twitter: @MattKeeler1231