Wasp strike group first to help after typhoon damages Northern Marianas
---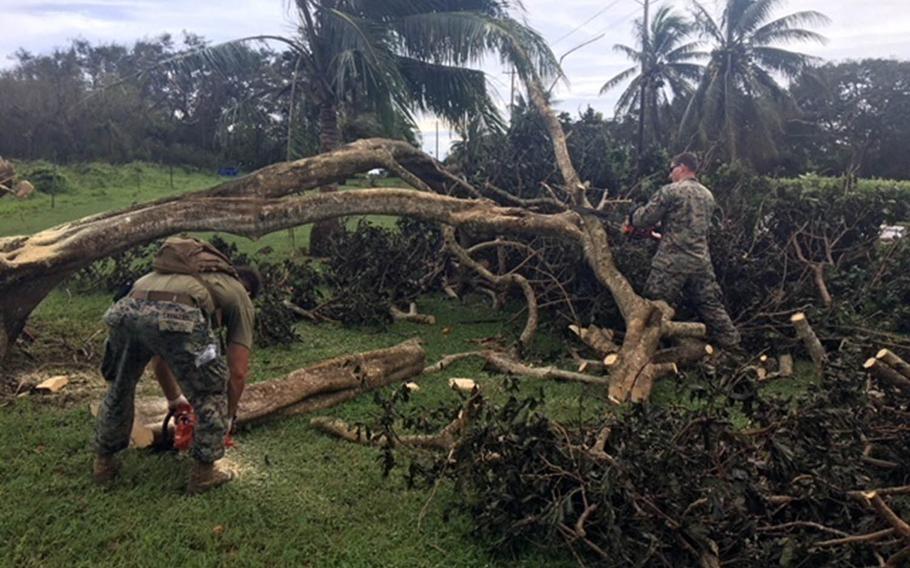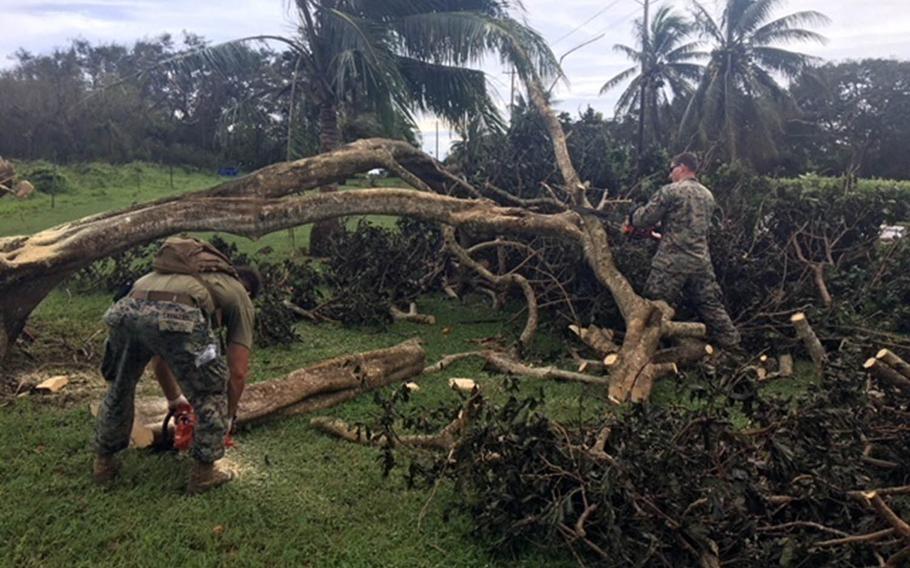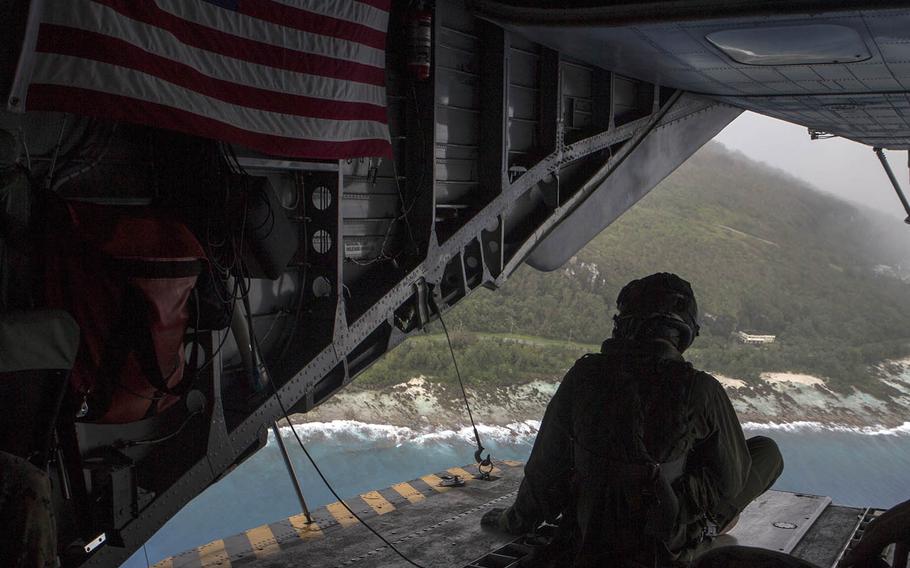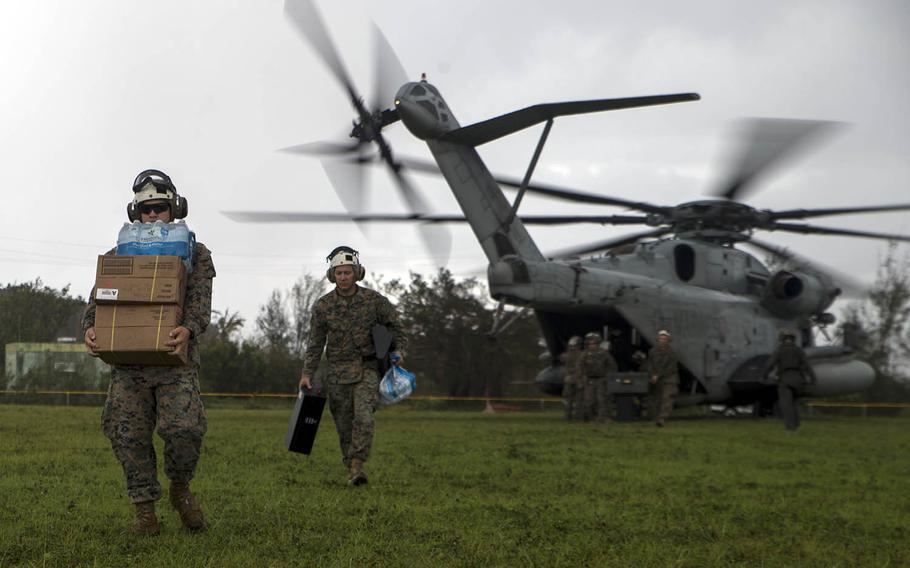 Sailors and Marines from the Wasp Expeditionary Strike Group were first on the scene after Typhoon Mangkhut struck the Northern Marianas on Monday.
The amphibious-assault ship USS Wasp and the dock landing ship USS Ashland — both based out of Sasebo, Japan — positioned themselves behind the then-category 2 storm, and had aircraft in the air by sunrise Tuesday, said Task Force 76 commander Rear Adm. Brad Cooper.
The strike group has been assisting the Federal Emergency Management Agency, which took over after President Donald Trump declared a state of emergency.
"Within hours, we had Marines and sailors on ground assessing damage and preparing for recovery," he told Stars and Stripes via telephone from the Wasp on Thursday morning.
The most significant damage was suffered by Rota, the Northern Marianas' southernmost island, Cooper said. Mangkhut lashed it with winds exceeding 100 mph.
"It damaged the hospital and downed trees," he said. "Luckily, there were no fatalities."
The 31st Marine Expeditionary Unit and Navy Seabees have been busy using "raw American muscle" to clear roads and pick up debris, Cooper said.
"I am super proud of the effort of our young sailors and Marines to help fellow citizens and make a positive difference in the lives of others," he said.
Residents had no power or water when the Wasp and Ashland arrived; however, as of Thursday morning, half the island has power and water service has been completely restored, Cooper said.
The Wasp Expeditionary Strike Group, which has been on a routine patrol for nearly three weeks, will remain near Rota to assist with recovery efforts as long as necessary, Cooper said.
The storm also affected U.S. bases on Guam, which as of Tuesday were fully operational. It felled trees, caused minor flooding, and left 80 percent of the island without power.
Mangkhut on Thursday was the strongest storm of the northwest Pacific season with wind gusts exceeding 219 mph and sustained winds nearing 180 mph. It had the Philippines in its crosshairs Thursday and could make landfall south of Hong Kong late Sunday or early Monday.
Cooper said senior Defense Department officials are keeping a close eye on the Mangkhut, which was a super typhoon on Thursday.
"We have the capability to respond, but as of now no decision on U.S. participation in further recovery efforts has been made," he added.
Visit Stars and Stripes' Pacific Storm Tracker for further updates on Mangkhut.
bolinger.james@stripes.com Twitter: @bolingerj2004
---
---
---
---