Vomiting in Korean taxi could cost you big bucks
By
Yoo Kyong Chang Ashley Rowland
January 28, 2015
---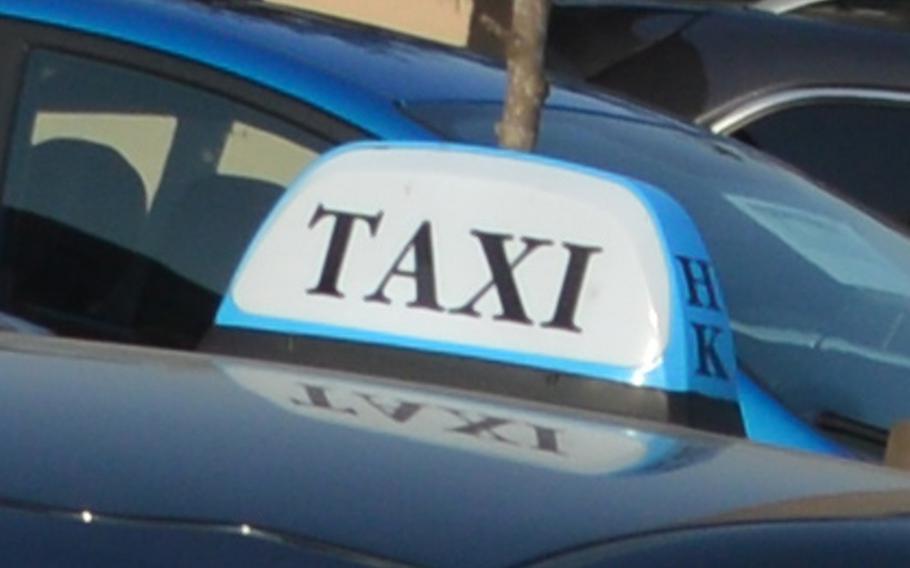 SEOUL, South Korea — Seoul taxi drivers are putting out the word: Don't drink and yak. Tired of the yucky cleanup and complaints from other customers about the lingering stench, the capital's two drivers associations have banded together. Beginning Feb. 1, drivers will ask passengers who vomit in their cabs to pay a standard, city-approved fine of 150,000 won, or approximately $138.
Taxi drivers already are known for demanding an extra fee, set at the driver's discretion, on top of the regular fare if a passenger barfs inside or on the exterior of the cab. The latest move is aimed partly at standardizing the surcharge and partly at publicizing the problem.
South Korea's drinking culture encourages co-workers and friends to bond over alcohol, often imbibing to the point of intoxication. Vomiting is not uncommon. While the fine is not legally enforceable, city and taxi association officials say they hope it will discourage drunken passengers from throwing up until they exit cabs.
"Maybe passengers are going to be more careful not to puke in taxis," an official with Seoul's Taxi Logistics Division said, speaking on customary condition of anonymity.
An officer with the Seoul Private Taxi Association, one of two groups representing Seoul's 72,000 taxi drivers, said drivers get wet from cleaning up their passengers' vomit and the seats become so dirty that they're difficult to clean.
"Taxi drivers clean over and over again, but the vomit smell lasts so long that often they can't drive the taxi again the next day," he said. Passengers have been known to file complaints about a rotten smell even days after the vomiting occurred, often blaming their driver for the odor.
A Seoul Taxi Association survey conducted last fall found that 10,892, or 42.5 percent, of complaints filed by taxi drivers involved vomiting, according to the Korea Times. Other complaints in the survey of nearly 4,800 taxi drivers included passengers refusing to leave the cab, refusing to pay their fare, damaging the cab and using fake or forged cash or credit cards to pay their fare.
City officials said they did not keep statistics on how many U.S. servicemembers have vomited in taxis.
Another city official said one of the two associations wanted to impose a 200,000 won fine and the other wanted 300,000 won. After discussions with the city, both agreed on 150,000 won, intended to cover a cleaning fee and operating losses.
Passengers who refuse to pay the fine may be asked by their driver to pay an even larger fee, subject to negotiation with the driver. If the passenger still refuses to pay, the driver could try to enforce the fine by taking them to civil court, though it is unclear whether the suit would carry weight.
---
---
---
---