Verdict expected this month for civilian worker charged in Misawa hotel assault
By
Hana Kusumoto Tyler Hlavac
July 13, 2017
---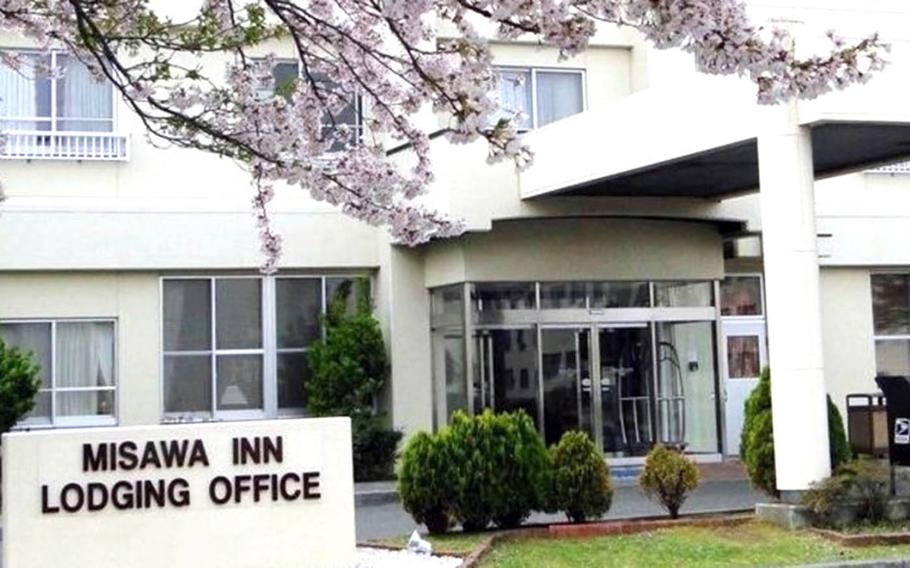 A verdict is expected later this month for an Army contractor facing assault and weapons charges stemming from a "physical altercation" at Misawa Air Base, Japan.
John Roko Lee, 41, an employee at Shariki Communication Site, is accused of injuring a Japanese woman working at the Misawa Inn on Nov. 29.
The Aomori District Public Prosecutors' Office told Stars and Stripes on Thursday that it believes Lee hurt the employee and threatened her with a knife. He was charged in March with causing bodily injury and violations of the "Act on Punishment of Physical Violence and Others" and the "Firearms and Swords Control Law," an office spokesman said.
The prosecutors' office said Lee's hearing has finished and a verdict will be read on July 27, along with sentencing if found guilty.
Army spokesman Kevin Krejcarek declined to provide details, including Lee's job title and employer, citing Japanese jurisdiction over the case.
An Air Force statement released at the time of the incident said a U.S. citizen was involved in a "physical altercation" with two Japanese employees at the hotel. One of the employees was injured and received treatment at an urgent-care facility before being released to a local hospital.
"This is a regrettable incident and our thoughts are with our two dedicated employees," Col. R. Scott Jobe, 35th Fighter Wing commander, said in the statement. "They are valued members of our Misawa family. The safety of our personnel is always a top priority."
Shariki Communication Site is a small military facility roughly a two-hour drive from Misawa that hosts the 10th Missile Defense Battery. The unit, part of U.S. Pacific Command, consists of about 30 soldiers and more than 100 contractors.
---
---
---
---