USS Ronald Reagan ends mission as U.S. military relief efforts shift in Japan
by
Travis J. Tritten
April 5, 2011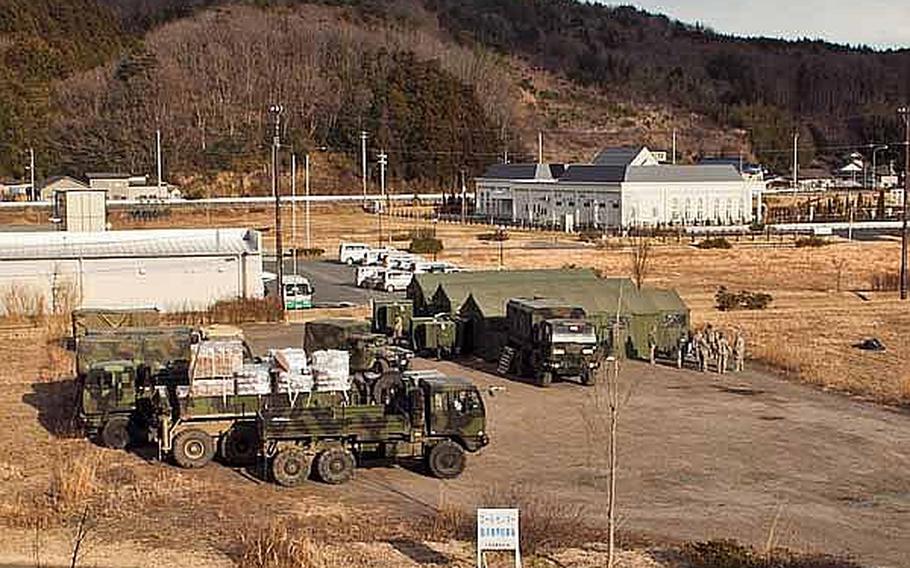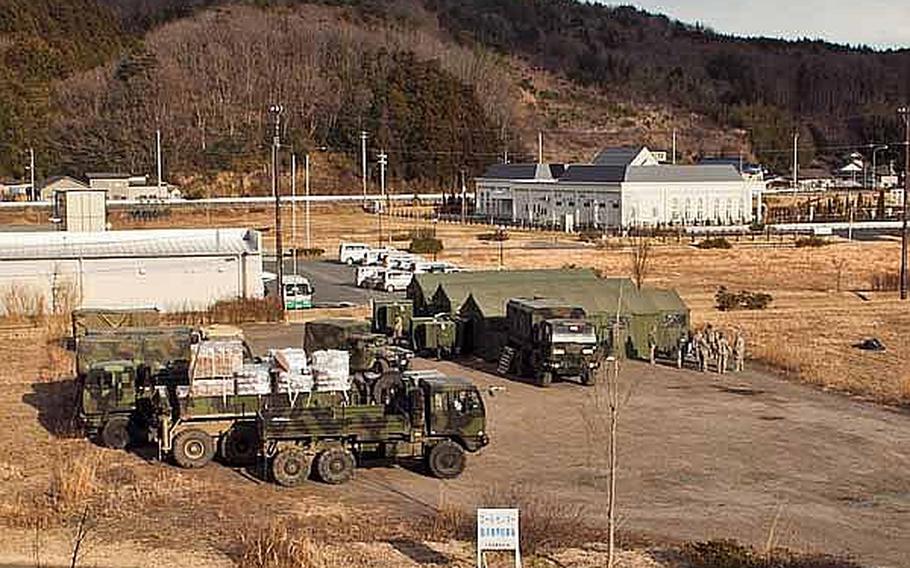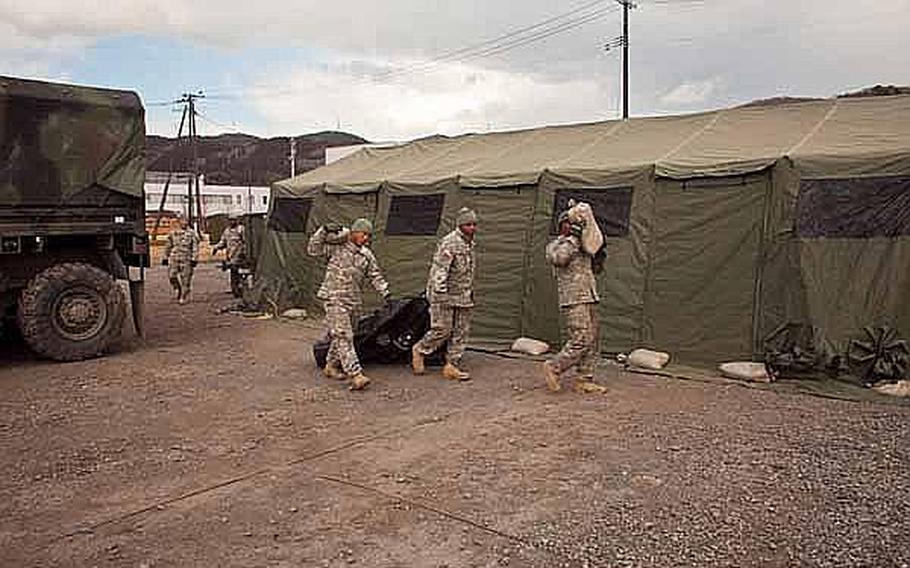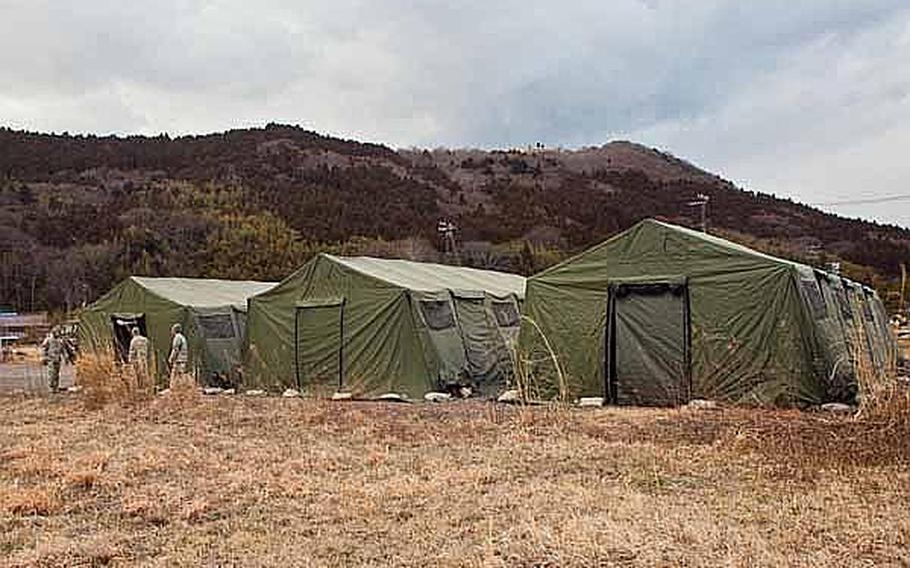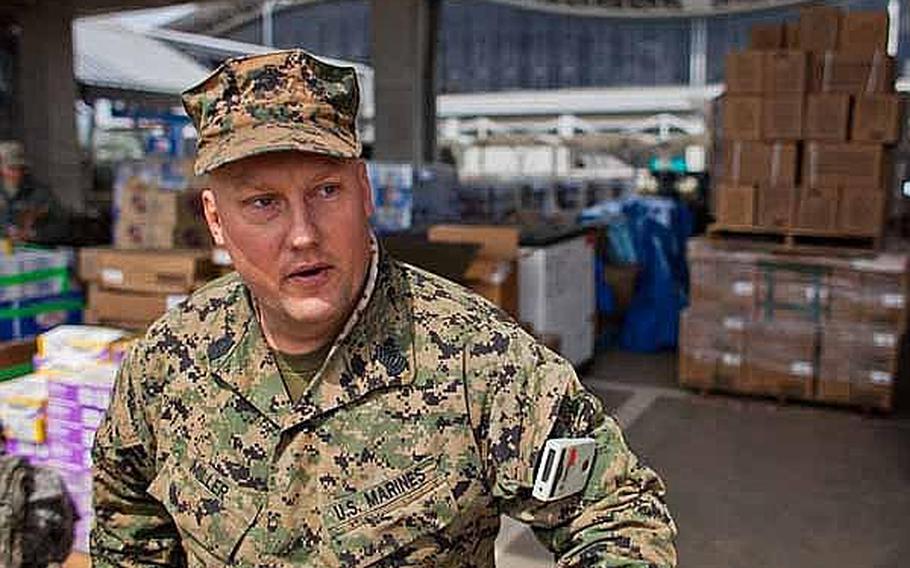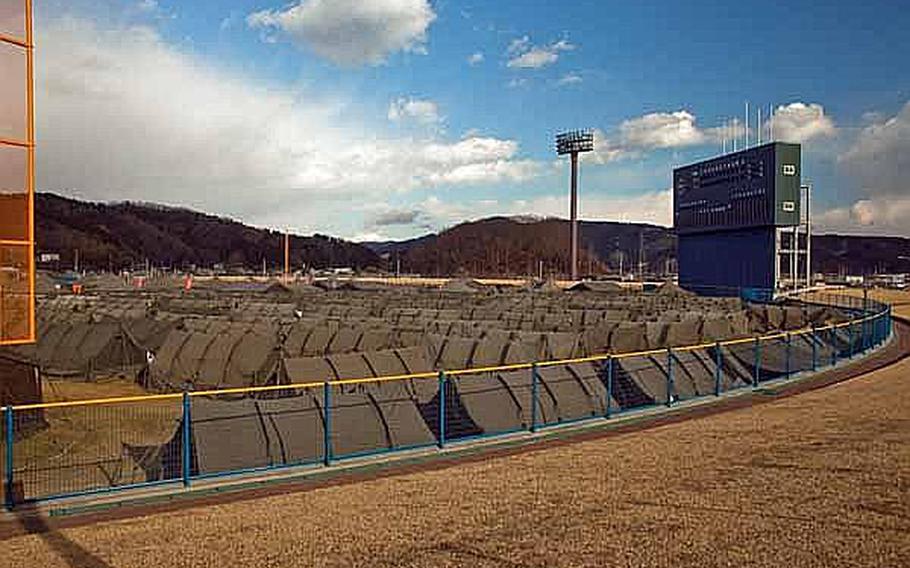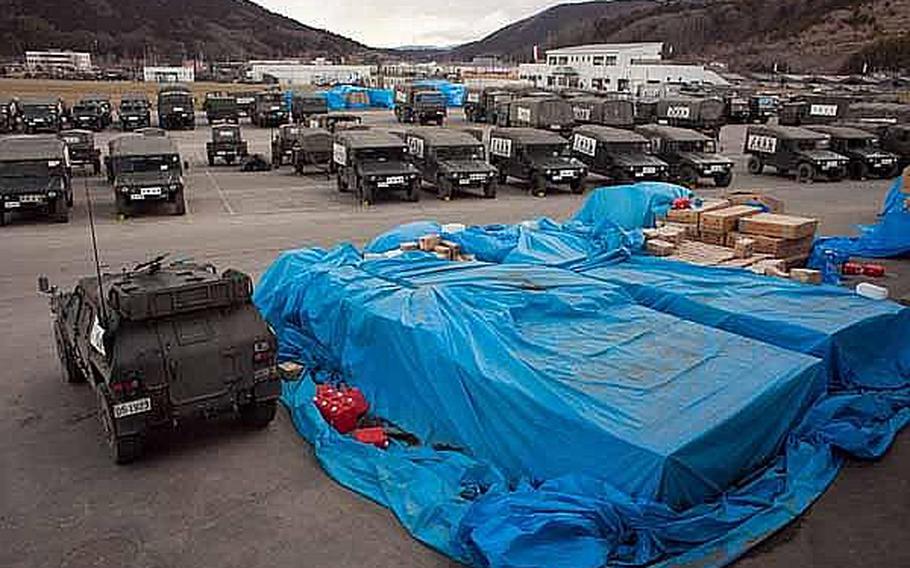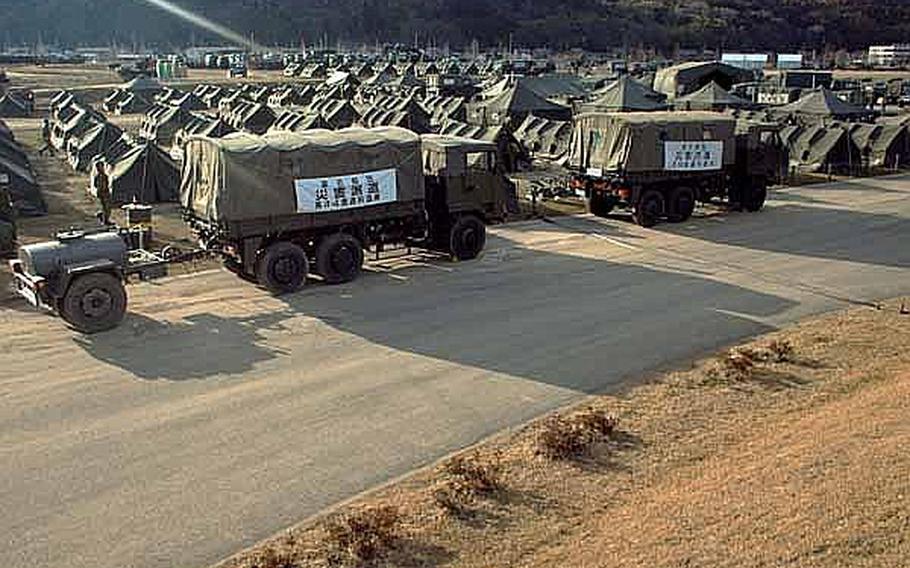 CAMP FOSTER, Okinawa — U.S. military relief efforts entered a new phase this week as the USS Ronald Reagan strike group pulled away from the battered northeastern shore of Japan and U.S. forces are being repositioned in Sendai, according to military officials.
The aircraft carrier along with the guided-missile cruiser USS Chancellorsville and destroyer USS Preble had provided a flight platform for U.S. and Japanese helicopters searching for survivors and bodies along hundreds of miles of destroyed coastline since March 13.
But most roads are now cleared of debris and isolated survivors have been reached, so the carrier strike group and its helicopter platform were no longer needed, 7th Fleet spokesman Cmdr. Jeff Davis said Tuesday.
After assisting in a massive search over the weekend that helped Japanese authorities locate 339 missing bodies, the carrier strike group was released from the mission, Davis said.
With the Reagan departure, U.S. involvement is now centered on ground relief efforts in Sendai city and Miyagi prefecture, an area about 200 miles northeast of Tokyo that took the brunt of the record 9.0-magnitude earthquake and deadly tsunamis on March 11, according to U.S. Forces Japan.
About 160 soldiers are being sent to an operating base in Ishinomaki to replace Marines who were deployed farther south in Sendai, according to military officials. On Monday, the soldiers set up tents at a sports stadium in the city — where tens of thousands are still in shelters — in preparation for other military personnel to come.
The soldiers, whose camp was dwarfed by a sprawl of Japanese military tents and vehicles in an area of the town that escaped damage from the tsunami, declined to talk about the move on Monday.
However, Marine Master Sgt. James Miller, 38, of Temecula, Calif., one of about 200 U.S. military personnel deployed to Sendai Airport, said about 100 Marines there will return to their home bases on Okinawa and Camp Fuji in the next few days, while about 100 soldiers will move from the airport to Ishinomaki.
"At Sendai Airport there is not much for us to do any more, so it doesn't make sense to stay there," said USFJ spokesman Maj. Neal Fisher. "There is a lot of need in Ishinomaki, and the Japanese Self-Defense Force has asked the U.S. military to reposition its forces where they are needed."
The Army will take over U.S. military relief operations on Wednesday, Fisher said. The Marines are not equipped for long-term relief efforts, however the Army's assistance will continue until the Japanese government determines it no longer needs the U.S. help, he said.
The Wall Street Journal reported that U.S. and Japanese officials met aboard the Reagan to mark the drawdown.
Japanese Defense Minister Toshimi Kitazawa said the U.S. aid underscored the importance of the two nations' military alliance. "At no other time have I felt as proud of our alliance with the United States," Kitazawa was quoted by the Wall Street Journal as saying.
The shift in the Navy's involvement is due to the natural progression of disaster relief work, Davis said.
"The Navy is often going to be your first team in there when infrastructure is not functional and roads are blocked," he said. "The roads have become opened, and the [Japan] ground self-defense forces are getting in there. In the end, over land is much more efficient."
As part of the Navy repositioning, the two squadrons of Navy Seahawk helicopters — the "Chargers" with Helicopter Anti-Submarine Squadron 14 and the "Warlords" with Helicopter Anti-Submarine Squadron Light 51 – were also departing from mission Tuesday and heading from Misawa Air Base to their home at Naval Air Facility Atsugi.
The helicopters had been dropping relief supplies into hard-hit areas and providing some search-and-rescue assistance for about three weeks, but were sent home due to changes in relief needs, said Chief Petty Officer Daniel Sanford, spokesman for Naval Air Facility Misawa, the Navy section of the Air Force base.
"The lion's share of the crew has already left," Sanford said.
However, about 5,000 sailors and Marines and seven U.S. Navy ships, including the USS Essex amphibious group and the Okinawa-based 31st Marine Expeditionary Unit, will remain off the northeastern coast to provide relief assistance to the Japanese government, Davis said.