GALLERY
USS Ronald Reagan docks at new home in Japan
---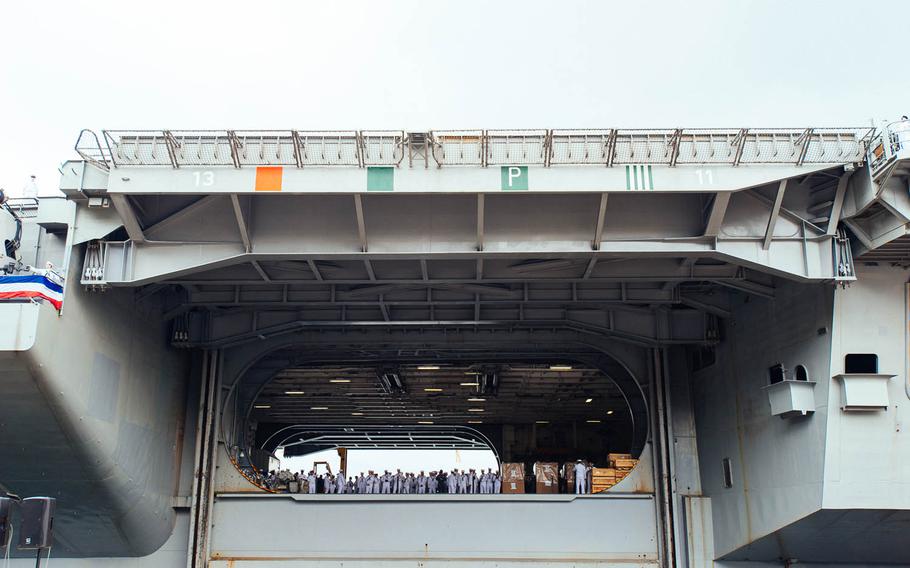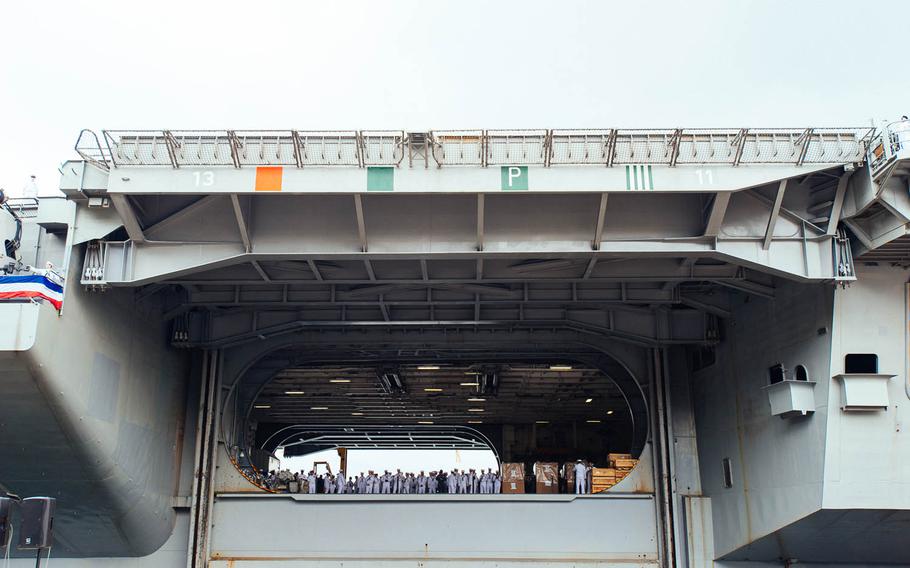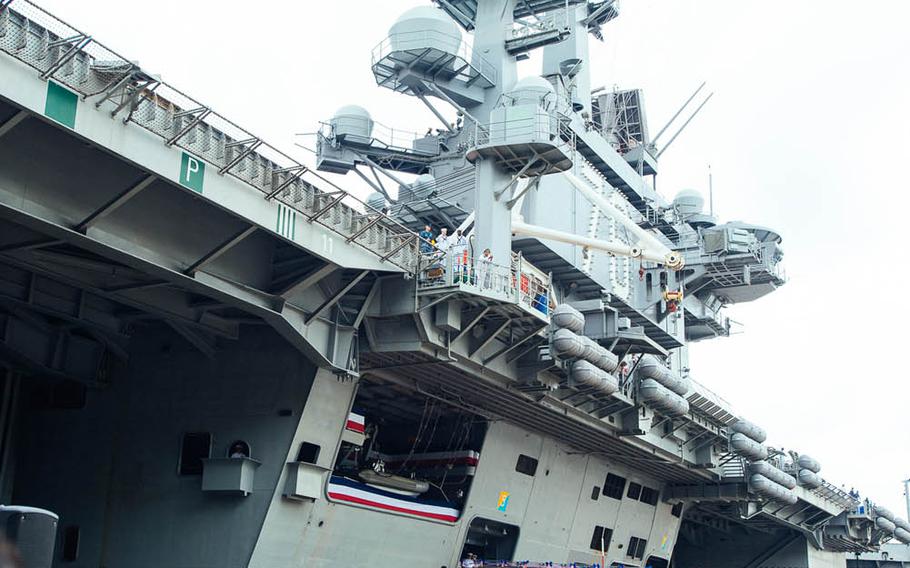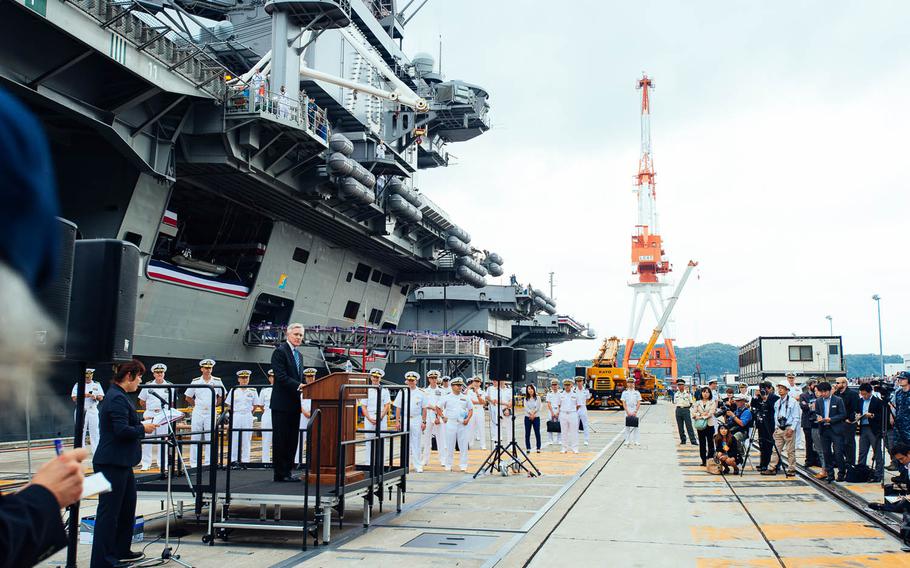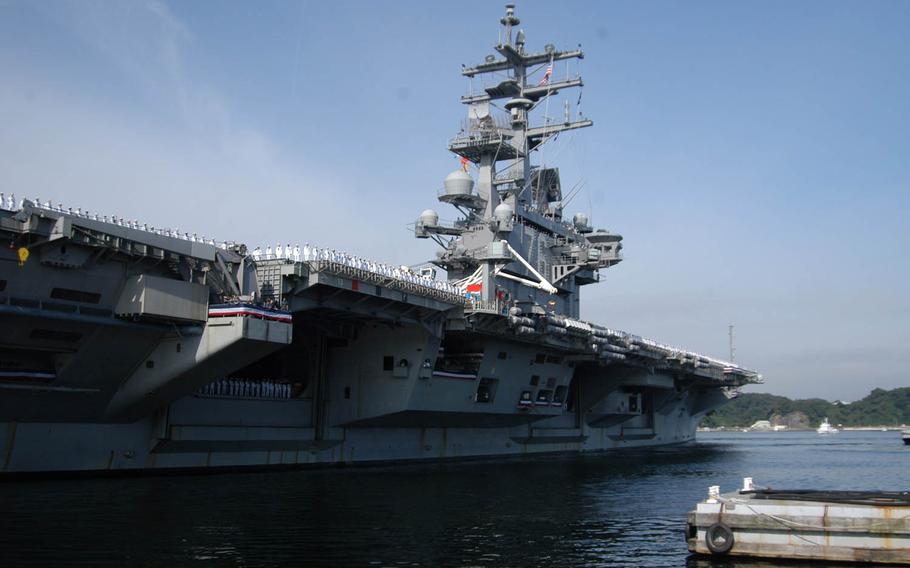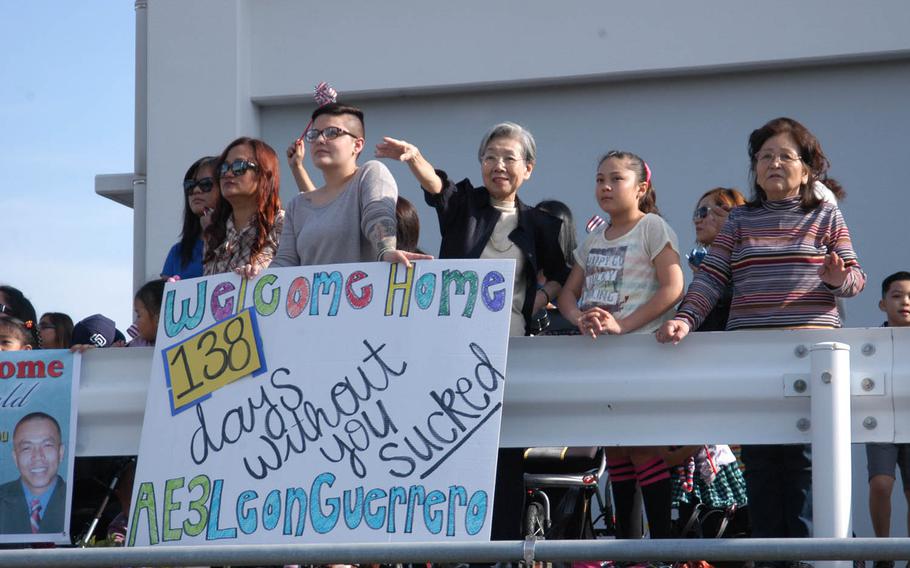 YOKOSUKA NAVAL BASE, Japan — The nuclear-powered aircraft carrier USS Ronald Reagan arrived Thursday at its new home at Yokosuka, taking over as the Navy's only forward-deployed carrier and the centerpiece of Pacific forces.
It replaces the USS George Washington, which arrived in 2008 and left in May for a major overhaul in the United States.
Ronald Reagan's deployment is part of Washington's "Pacific pivot," reflecting the Obama administration's view of the region as its highest long-term priority.
"Just like a new car, we have the latest and greatest," said the carrier's commander, Capt. Chris Bolt. "We have GPS, we have the back-up mirror so we can look behind us, and we have some tremendous command-and-control capabilities for the command staff to use.
"Those are modernization upgrades so that we can have staying power here in the 7th Fleet and not require any more upgrades for the whole time that we are here."
The deployment, along with the Navy's partnership with the Japan Maritime Self-Defense Force, will ensure stability in the Pacific, Secretary of the Navy Ray Mabus said.
"Together we provide that most critical component of international security, the one that only maritime services can deliver … presence around the globe, around the clock, ensuring stability, deterring adversaries and providing leaders with options in times of crisis," he said.
"Our ability to provide that presence depends on our forward-deployed naval forces like the USS Reagan and our partnerships with allies and friends like the special relationship we enjoy with Japan. We work together … from preserving freedom of navigation to protecting trade to conducting humanitarian assistance. We stand by to support one another on a moment's notice."
Ronald Reagan is no stranger to Japan, having played a big role in Operation Tomodachi, the U.S. military's relief effort after Japan's devastating earthquake and tsunami in 2011. The carrier was one of the first Navy ships in the area, where it served as a floating refueling station for Japanese and U.S. helicopters flying relief missions to the battered coast.
Approximately two-thirds of its crew were stationed in Yokosuka aboard the George Washington. The carriers performed a crew swap in August in California. the Ronald Reagan left California on Aug. 3 and performed numerous drills and certifications at sea before heading to Yokosuka.
For the original Yokosuka-based crew, it was a welcome-home reception after four months at sea.
"It feels great to be back; it was a really long time to be out at sea," said Petty Officer 3rd Class Stephen Ligger, an electrician's mate whose daughter was born while he away. "I plan to go home and sleep … and then maybe we will go to Tokyo Disneyland."
Ronald Reagan's arrival sparked several small protests, though on a much smaller scale than those that greeted George Washington. Demonstrations are planned over the next several days against the presence of a nuclear-powered carrier.
Nuclear power remains a controversial topic in Japan after the tsunami caused a meltdown at the Fukushima Dai-ichi power plant. A poll conducted last year by the Asahi Shimbun showed 59 percent of Japanese oppose restarting nuclear reactors that were shut down after the meltdown, and 77 percent said they would support a plan to phase out nuclear energy.
Bolt said Ronald Reagan has an excellent safety record, and the crew follows some of the world's most rigorous safety standards.
"Our two nations have worked very closely together to agree on how we would operate nuclear-powered warships in and around the nation of Japan," he said. "I'm proud to say that as far as the danger that reactors may present, that those dangers are extremely exaggerated. The Ronald Reagan is probably the safest ship and has the safest reactors in the world."
---
---
---
---