USS Ronald Reagan departs for patrol after delay caused by 'material issue'
by
Caitlin Doornbos
May 29, 2018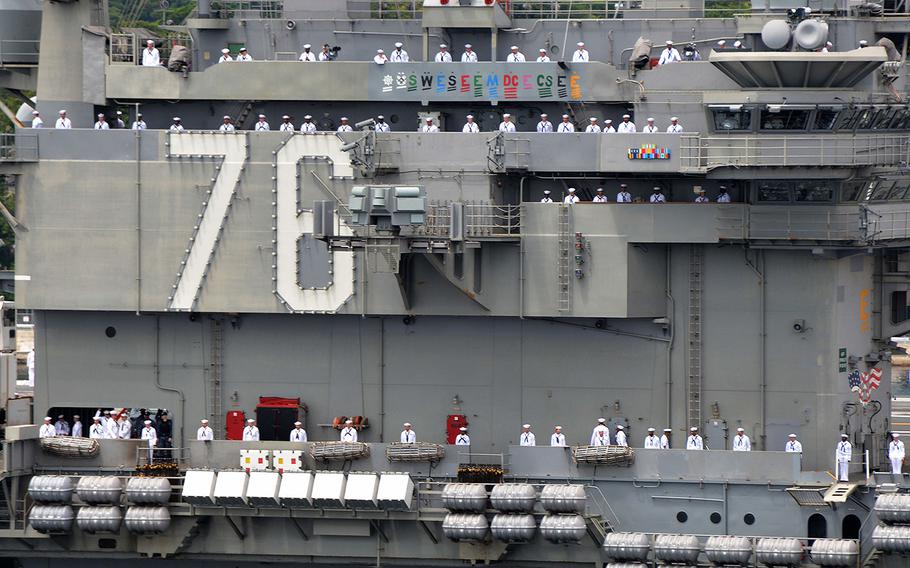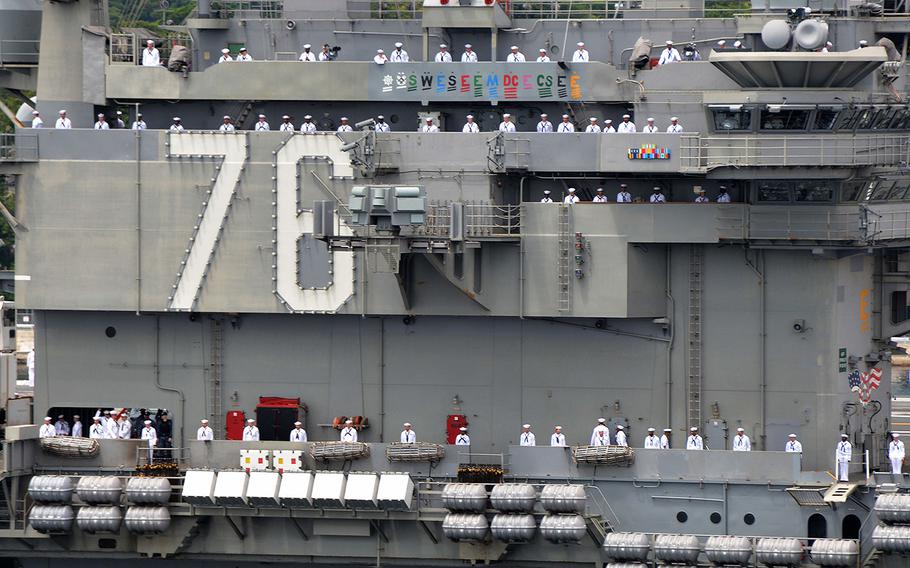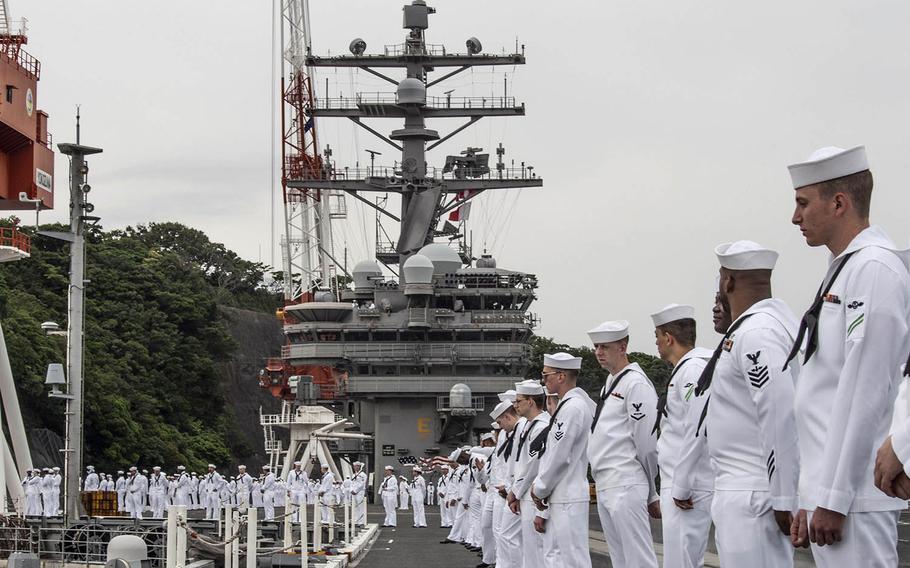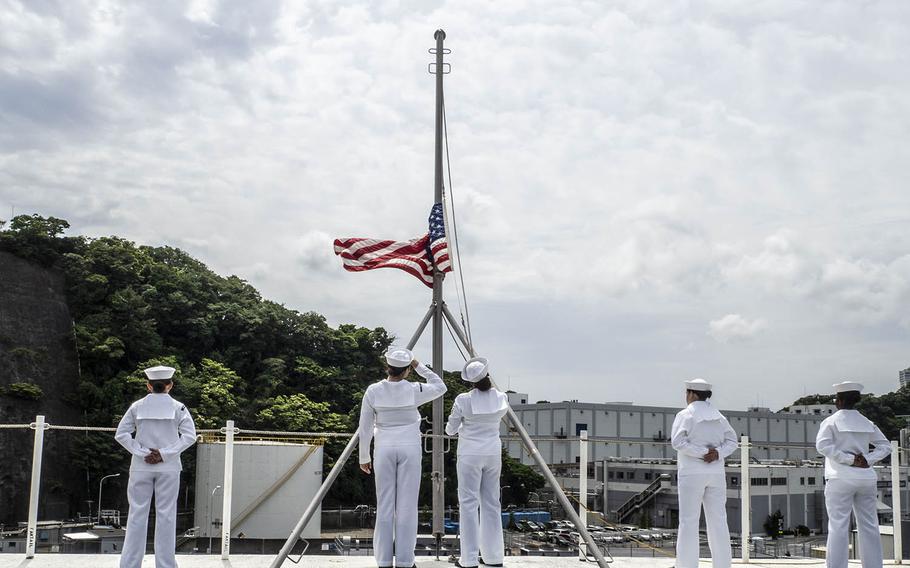 YOKOSUKA NAVAL BASE, Japan — The USS Ronald Reagan is officially on patrol, nearly two weeks after the Navy announced its deployment would be delayed because of a "material issue."
Sailors manned the rails Tuesday as the nation's only forward-deployed aircraft carrier sailed out of its Yokosuka homeport. Still within eyeshot of the naval base, two servicemembers lowered an American flag to shift to underway colors before the Ronald Reagan sailed further into Tokyo Bay.
The carrier and its strike group — which includes the guided-missile destroyer USS Mustin and guided-missile cruisers USS Antietam and USS Chancellorsville — will train in 7th Fleet's area of operations while "supporting security and stability in the Indo-Pacific region," a Navy statement said.
The routine deployment comes just two days after a freedom-of-navigation exercise brought the Antietam, which left Yokosuka earlier this month, and the San Diego-based USS Higgins within 12 nautical miles of South China Sea islets built up and militarized by Beijing.
In a statement, China's Ministry of National Defense called the act near the Paracel Islands a "serious infringement on China's sovereignty."
Last week, the United States disinvited China to the upcoming multinational Rim of the Pacific drills, citing evidence of Beijing's continued militarization of disputed islands. China has long been chided for building artificial land masses in the South China Sea and placing military assets there.
The Ronald Reagan's departure caps off nearly a month of pre-deployment training, preparation and maintenance. On May 3, Carrier Air Wing 5 pilots began carrier-landing practice at Iwo Jima — known by the Japanese as Iwo To — and the aircraft carrier completed a two-day fast cruise and weeklong sea trials on May 17.
However, the patrol's start date was delayed so that a "material issue" discovered during sea trials could be fixed, Lt. Cmdr. Matt Knight, a Task Force 70 spokesman, said earlier this month. He did not provide further details about the issue.
It is unclear how long the Ronald Reagan and its strike group will remain at sea.
doornbos.caitlin@stripes.com Twitter: @CaitlinDoornbos