USS Patriot making 3-day R&R visit to Otaru
by
James Kimber
February 4, 2016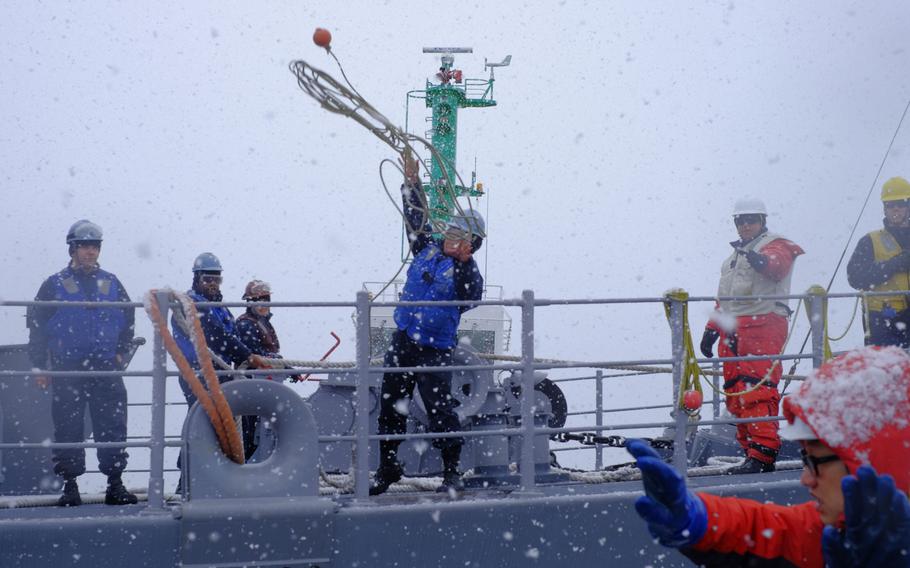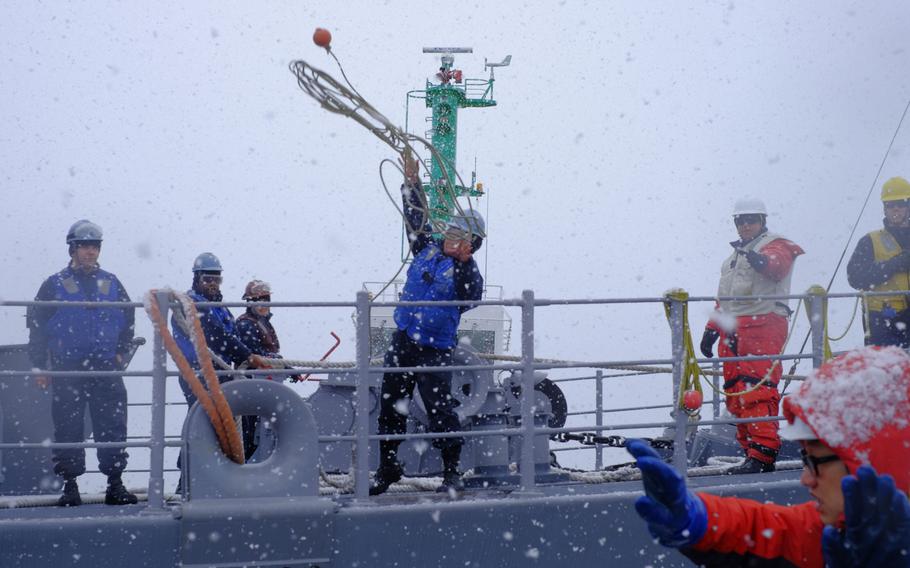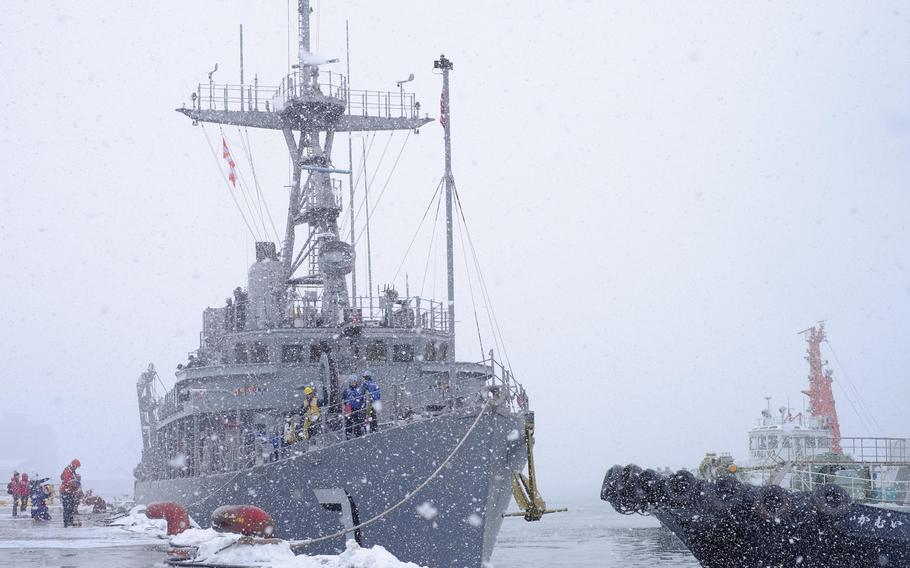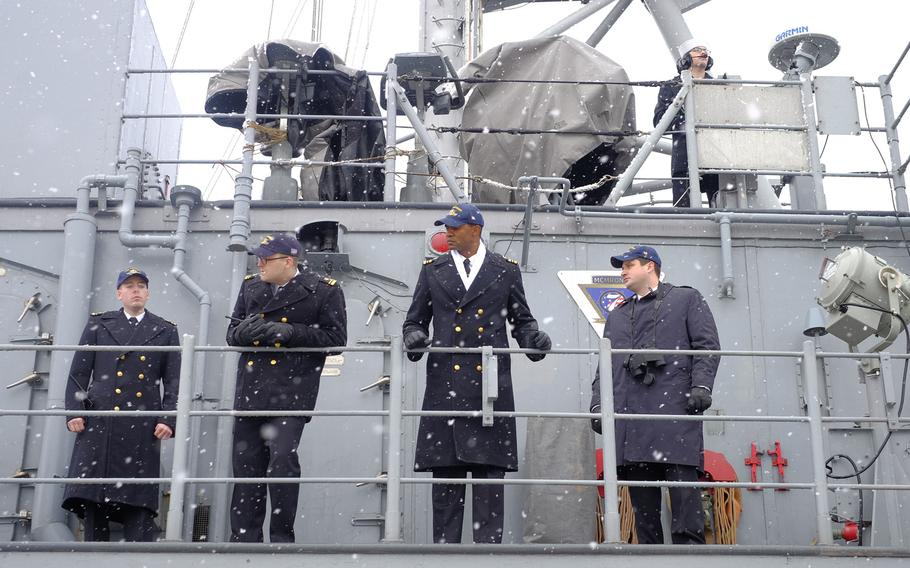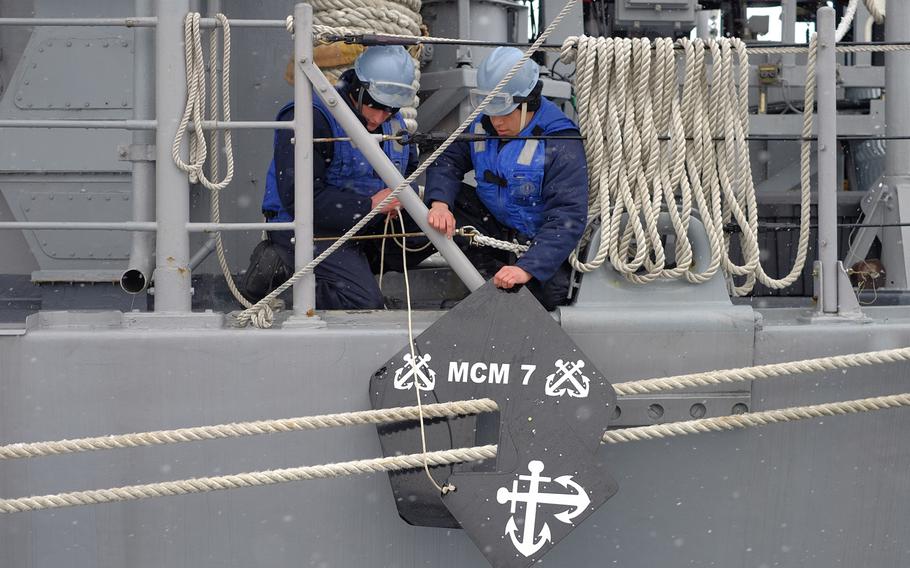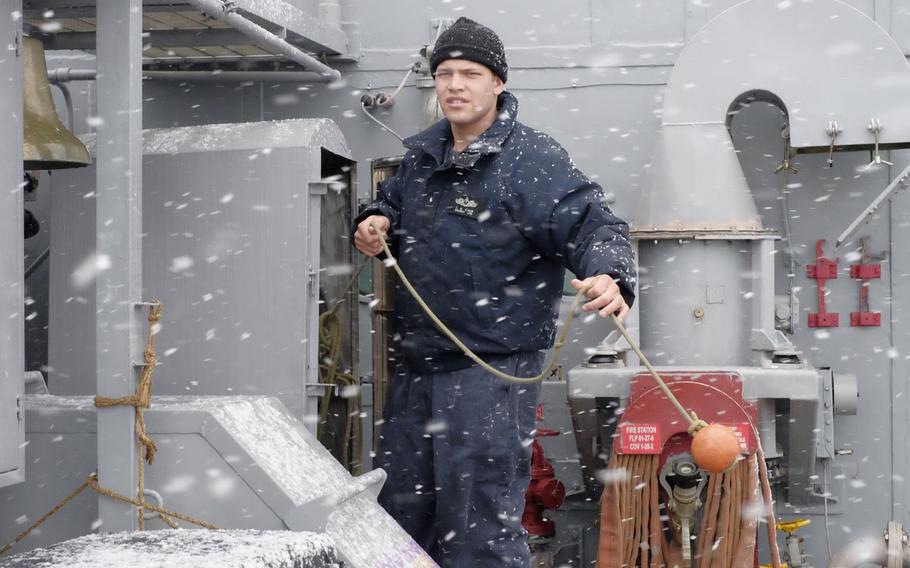 OTARU, Japan — The USS Patriot pulled into port on this northern Japanese island on Thursday for a rest-and-recuperation visit.
The mine-countermeasure's 90-member crew, who arrived a day later than scheduled because of the weather, also plans to visit local schools during the three-day stopover. A second Navy ship, the guided-missile destroyer USS Benfold, is scheduled to arrive Friday with another 200 sailors on board.
It is the Patriot's third visit to Hokkaido in the last 20 years, but its first port stop in Otaru.
"My crew and I look forward to spending time in Otaru and the surrounding areas," the Patriot's commander, Lt. Cmdr. Emily Royse, said. "Many are looking forward to the beautiful Snow Light Path Festival here as well as the snow festival in Sapporo and, of course, enjoying the fantastic cuisine."
The visit isn't without a bit of controversy: City officials said they had received multiple faxes from concerned residents protesting the visit and saying they were worried about an uptick in crime.
A press release published on the city's website stated the ships cleared their checklist for visitation, but reiterated that Otaru is a commercial port and that military vessels are "undesirable."
"I think the protesters are just a very, very small fraction of Japan and their attitude to our arrival here," Royse said. "But based on the warm welcome we have received here as well as other Japanese ports in the past, we're very confident that we can continue to maintain our strong relationship."
Stars and Stripes reporter Hana Kusumoto contributed to this report.
Twitter: @james_kimber