USS Gabrielle Giffords drills with two Japanese ships in the South China Sea
by
Caitlin Doornbos
June 24, 2020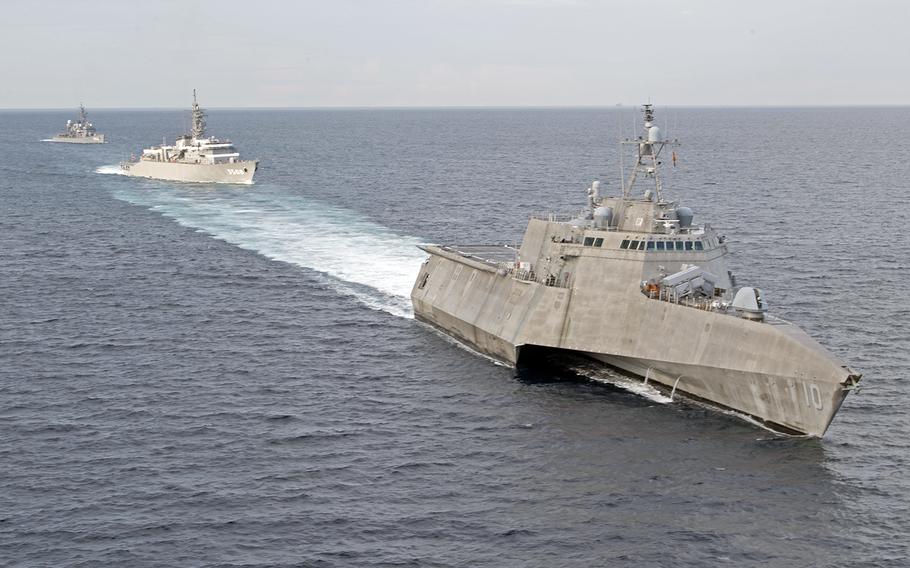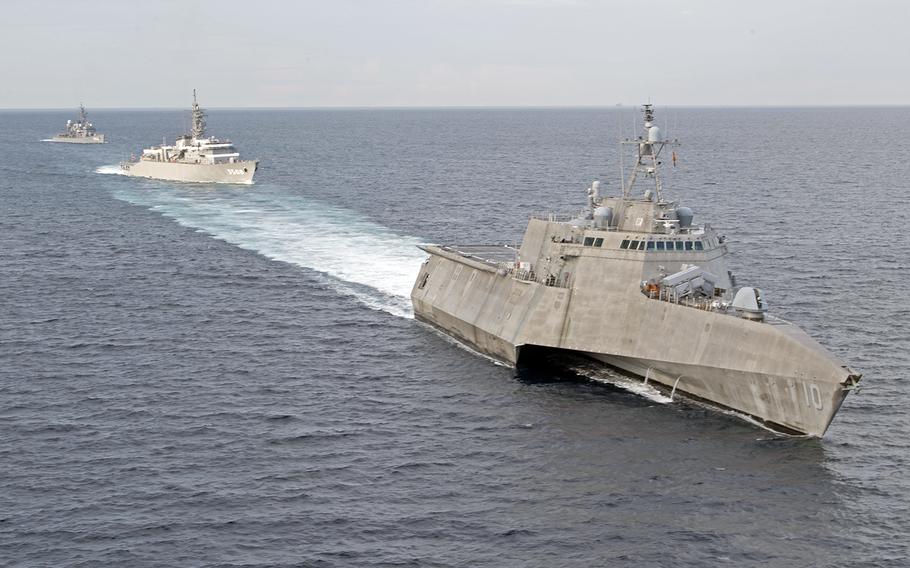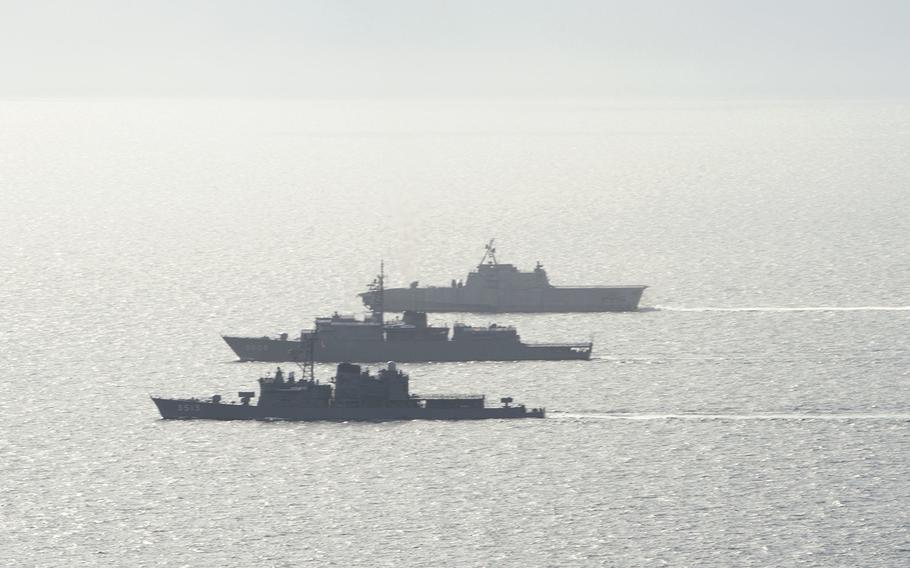 The littoral combat ship USS Gabrielle Giffords joined two Japan Maritime Self-Defense Force ships for training in the contentious South China Sea on Tuesday, a Navy statement said.
The Navy vessel sailed with the JMSDF's training ships JS Kashima and JS Shimayuki to "emphasize the importance of communications and coordination while operating together," according to the statement.
"The opportunity to operate with our friends and allies at sea is incredibly important for our combined readiness and partnership," Expeditionary Strike Group 7 commander Rear Adm. Fred Kacher said in the statement.
The South China Sea, which Beijing views as its own but the U.S. and other nations consider international waters, is wrought with tension as multiple countries — including Malaysia, the Philippines, China and Vietnam — dispute sovereignty over islands and reefs within it.
Since 2013, China has militarized 27 features in the region's Spratly and Paracel island chains in an effort to expand its presence and authority, according to the Asia Maritime Transparency Initiative.
China asserts that foreign military vessels must ask for permission to sail within 12 nautical miles of the islands' shores. The U.S. regularly conducts patrols and freedom-of-navigation operations in the region to challenge those claims.
Japan has boosted its naval presence in the South China Sea in recent years. A Ministry of Defense white paper in September said Japan should "proactively and independently strengthen" its security by increasing its presence in the disputed waters this year.
Aboard the Japanese ships were newly commissioned JMSDF officers who are underway as part of the service's Training Cruise 2020 aimed at offering them "the opportunity to learn basic knowledge and skills as professional mariners," according to the statement.
"They are the future maritime professionals that our [U.S.] sailors will eventually operate with for years to come," Gabrielle Giffords blue crew commander Cmdr. Dustin Lonero said in the statement.
While sailing close to one another, the U.S. and Japanese ships practiced communications and precision maneuvering and conducted a photo exercise.
doornbos.caitlin@stripes.com Twitter: @CaitlinDoornbos