USS Denver holds change of command at sea
---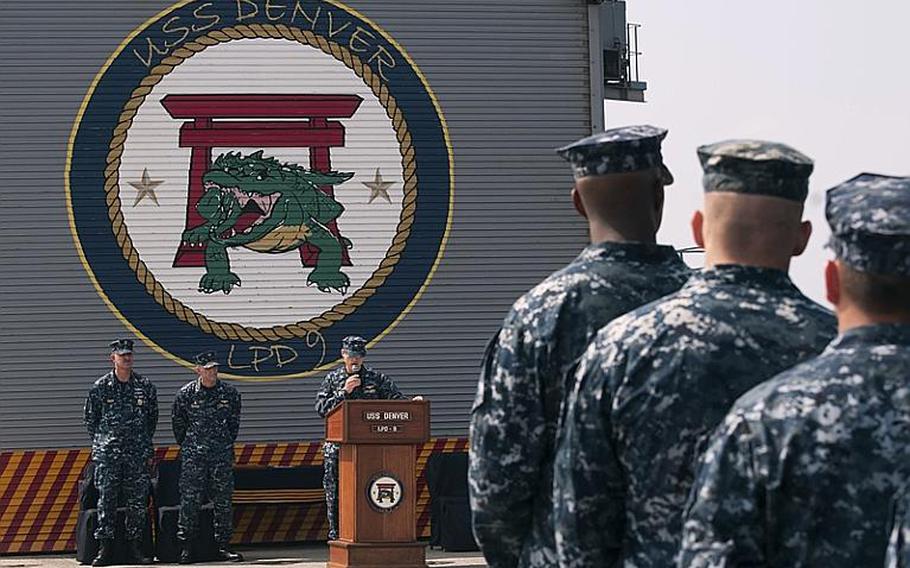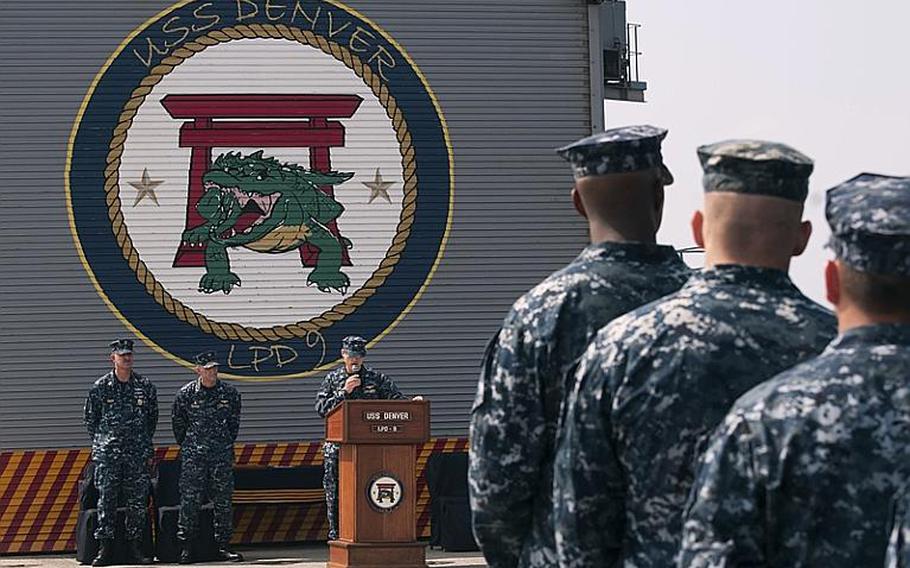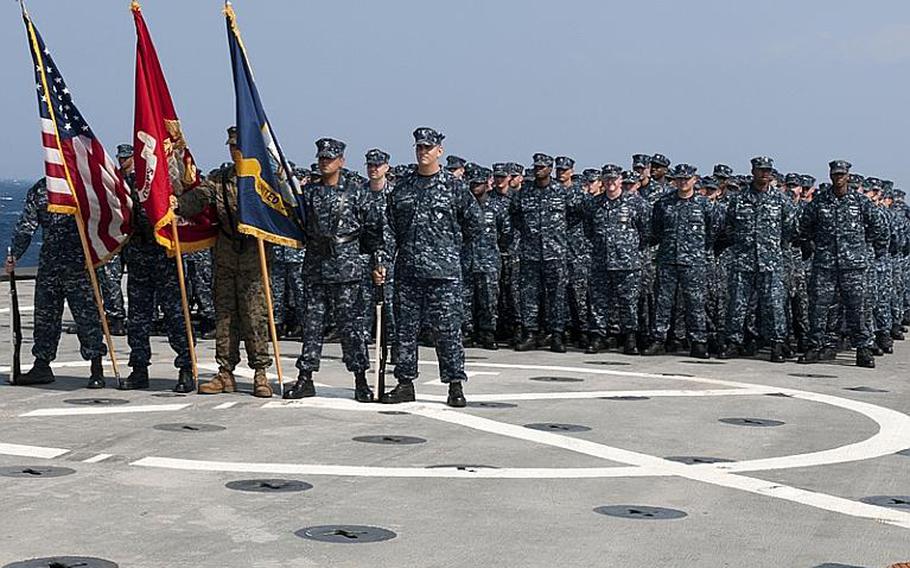 SASEBO NAVAL BASE, Japan — The USS Denver held a change of command ceremony Tuesday while on patrol in the South China Sea.
In a ceremony on deck, Capt. Michael Wettlaufer took the helm from Capt. Mario Mifsud as commanding officer of the amphibious transport dock ship, which is homeported in Sasebo. Wettlaufer becomes the 29th commander of the ship since it was commissioned in 1968.
"I am very fortunate and humbled to have the opportunity to work with this fine crew, mess and wardroom as we tackle future challenges," said Wettlaufer, according to a Navy release. "I am honored to be aboard and serve with each of you."
Mifsud commanded the Denver for the past 16 months, and during that time he was credited with creating an atmosphere that fostered high retention, earning the ship the Golden Anchor Award for retention excellence, the release said. His next assignment will be at Georgia Tech University, where he will serve as commander of the Navy Reserve Officer Training Corps.
"While our Navy has set out to achieve greater diversity in our force, we have known for a very long time that the strength of America and its Navy is its people," said Mifsud. "I would submit there are no greater Americans than those of you who stand before me today."
Wettlaufer, who hails from Denver, has previously served as a test pilot, associate fellow in the Chief of Naval Operations Strategic Studies Group, and comes from the USS Stennis where he served as the ship's executive officer.
---
---
---
---