USO's online programs prove popular with troops during coronavirus lockdowns
by
Seth Robson
May 15, 2020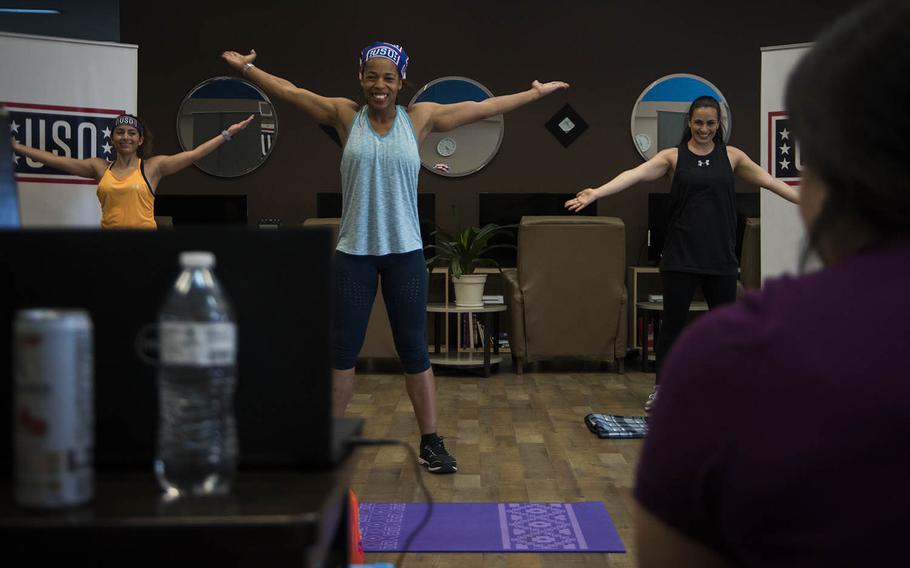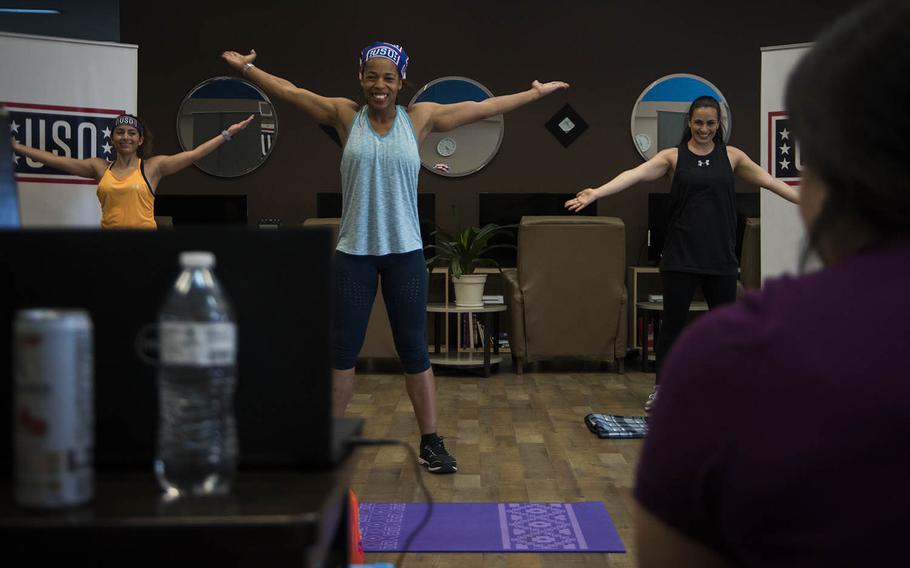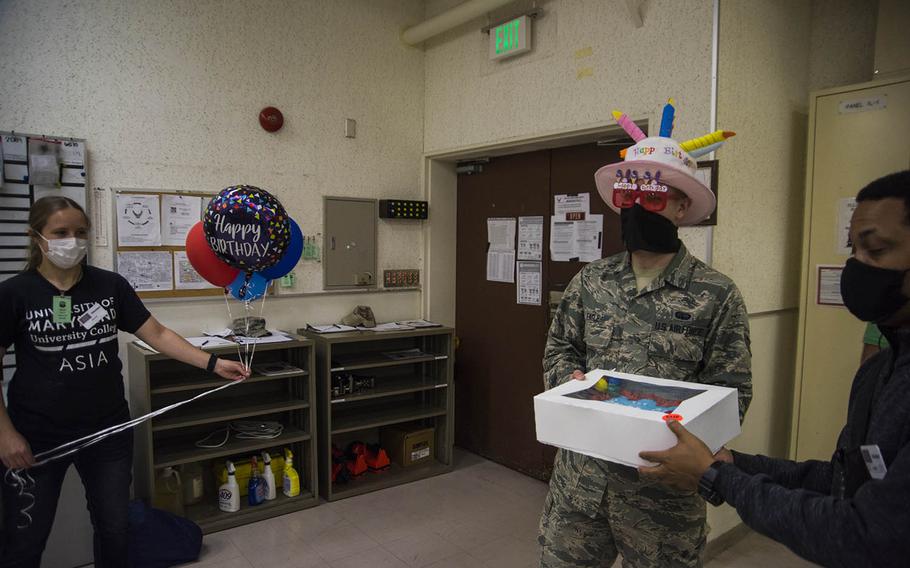 Stars and Stripes is making stories on the coronavirus pandemic available free of charge. See other free reports here. Sign up for our daily coronavirus newsletter here. Please support our journalism with a subscription.
YOKOTA AIR BASE, Japan — The USO has kept many of its facilities across the Pacific open during the coronavirus pandemic and is finding new ways to reach troops and their families online.
"I think we are busier now than before the pandemic," Yokota USO manager Mardie Marqueze-Velasquez said Wednesday. "We can't reach them physically, but we have great teams across the globe of volunteers and staff."
About half of the Pacific's 22 USO centers are still active this year, she said. Many of the ones that closed are in civilian airports.
"We have to wear masks and stay away from people, but we keep our doors open because we provide that sense of normalcy," she said.
The Yokota USO has cut its hours since March, opening at 10 a.m., as usual, but closing at 4 p.m. instead of 10 p.m., and is open only Monday to Friday.
The biggest complaint from Yokota's 138 USO volunteers is the lack of available shifts, Marqueze-Velasquez said.
Despite the shorter hours, the USO is reaching more people than usual after taking most of its programs online, she said.
The Yokota USO's most popular posts are on its Facebook page along with pages managed by USO Japan and USO Pacific, but it also hosts events on the official apps for the USO and Yokota Air Base, she said.
One popular program, "Story Time," involves operations specialist Tempus Terns reading children's books while dressed as a character from the story, she said.
Terns has dressed up as Ariel from "The Little Mermaid," Anna from "Frozen," characters inspired by the movie "Monsters Inc." and is planning costumes inspired by "Toy Story," "Cinderella" and "Finding Dory," Marqueze-Velasquez said.
The readings happen every two weeks live at 6 p.m. Friday.
Terns hosted an online yoga session May 4 with a "Star Wars" theme. She dressed as Darth Maul and performed poses such as the Ewok stretch, Han Solo with blaster, Death Star, X-Wing and TIE Fighter, Marqueze-Velasquez said.
About 100 people have registered for the USO's virtual 5K race that will involve people sending screenshots of their run times to receive prizes, she said.
On Cinco De Mayo Taco Tuesday, 1,400 people tuned into Facebook to watch Terns teach how to cook the perfect taco.
The online engagement compares favorably to the USO's live events. The most popular one at Yokota last year was a block party attended by 400, Marqueze-Velasquez said.
Even as the USO moves programs online there's time for some old-fashioned face-to-face morale boosting. The Yokota USO is a place for troops to relax and includes free Wi-Fi, snacks, computers and a theater screening Netflix, Hulu, Amazon Prime and HBO.
On Wednesday, USO staff and volunteers carried a birthday cake and balloons to surprise Airman 1st Class David Engle, 22, of Eaton, Ind. He's a cyber transport systems airman who has been at Yokota, his first duty station, for seven months.
Operation Birthday Cake allows a stateside family member to contact the USO to deliver a cake to a service member.
Engle — who was called back to the office for the surprise — put on a funny hat and glasses to receive his cake as his workmates sang "Happy Birthday."
"I was terrified walking back from the shop," he said. "I thought I was getting fired."
robson.seth@stripes.com Twitter: @SethRobson1
---
---
---