USFK to break ground on new hospital, dental clinic at Humphreys
by
Jon Rabiroff
November 6, 2012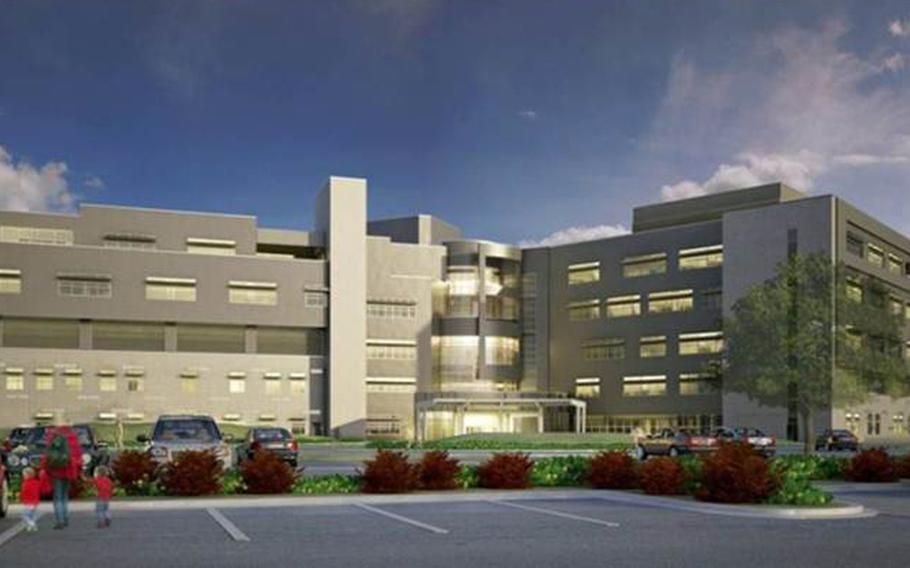 SEOUL — Construction is slated to begin this week on a hospital and dental clinic at Camp Humphreys, elements in the 2016 consolidation of U.S. troops in South Korea.
Groundbreaking ceremonies are scheduled for Wednesday on the future site of Brian Allgood Army Community Hospital and Camp Humphreys Dental Clinic.
The 68-bed hospital – with about 275,000 square feet for inpatient services and 135,000 square feet for outpatient treatment – will have five operating rooms and be able to handle 5,000 annual inpatient admissions and 200,000 outpatient visits, according to a statement from the 65th Medical Brigade.
The 40,000-square-foot dental clinic will have 79 chairs and be equipped to support 40,000 eligible beneficiaries.
There are 28,500 U.S. troops stationed in South Korea on more than 100 bases stretching from the DMZ to the southern coast of the peninsula. As part of a plan to give the South's military a higher profile in defending its country, most American troops stationed in or north of Seoul are being relocated to regional hubs in Daegu and the Pyeongtaek/Osan area south of South Korea's largest city. More than half of the U.S. military installations here will be turned over to the South as they are vacated.
That would follow a 2015 transfer of wartime operational control to the South in the event of hostilities with North Korea.
Construction of facilities and other preparations for the move have been in motion for more than a decade.
The medical facility at Yongsan Garrison is also named after Col. Brian Allgood, commander of the 121st Combat Support Hospital at the Seoul base in 2004-06, who was killed on Jan. 20, 2007, along with 11 other U.S. servicemembers when their helicopter was shot down in Iraq.