US warships conduct back-to-back freedom-of-navigation passes in South China Sea
by
Caitlin Doornbos Joseph Ditzler
November 22, 2019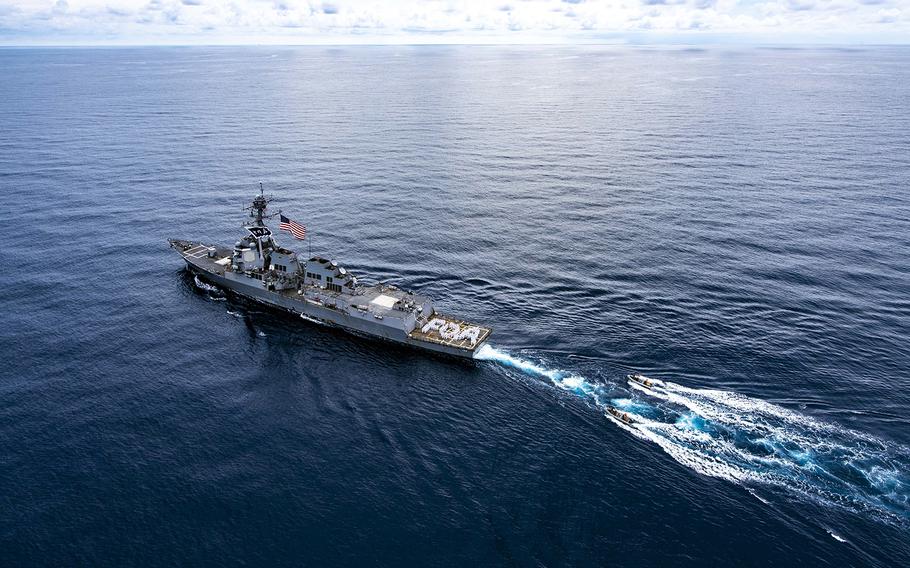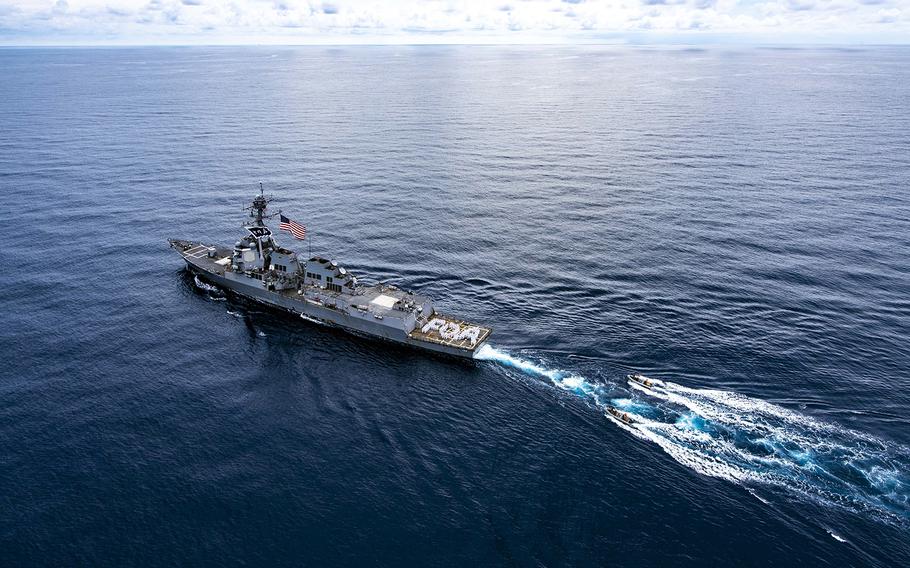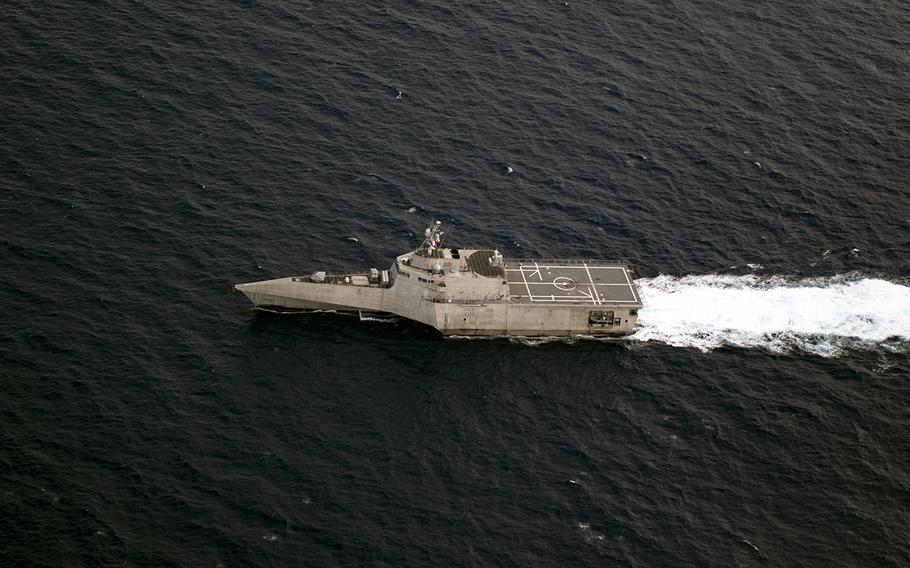 TOKYO — The U.S. Navy twice over two days sent warships steaming into disputed areas claimed by China in the South China Sea, according to the 7th Fleet at Yokosuka Naval Base, Japan.
Both demonstrations, one each on Wednesday and Thursday, were meant to assert freedom of navigation, "consistent with international law," according to an email statement Friday from 7th Fleet spokeswoman Cmdr. Reann Mommsen.
On Thursday, the guided-missile destroyer USS Wayne E. Meyer cruised past the Paracel Islands, a region subject to competing claims by China, Taiwan and Vietnam.
The day before, the littoral combat ship USS Gabrielle Giffords steamed within 12 miles of Mischief Reef, a "low-tide" feature in the Spratly Islands, according to Mommsen's statement.
China, which took control of the atoll in the mid-1990s, improved the site and built underground ammunition storage, aircraft hangars, missile shelters and radar and communication arrays, according to the Asia Maritime Transparency Initiative.
The U.S. does not recognize China's claim to the reef. Taiwan and the Philippines also assert claims there.
"This freedom of navigation operation upheld the rights, freedoms, and lawful uses of the sea," Mommsen said. "USS Gabrielle Giffords demonstrated that Mischief Reef, a low-tide elevation in its natural state, is not entitled to a territorial sea under international law."
The entire area, a busy stretch of waterway for international commerce, is also fishing grounds and a potential source of gas and petroleum deposits.
Freedom-of-navigation operations are not the "end-all, be all" of maintaining open access to the South China Sea, but they "must be done," retired Rear Adm. Robert Girrier told an audience Monday at a defense conference in Tokyo.
"As painful or as provocative as it may seem, it's necessary to maintain the norm," said the former U.S. Pacific Fleet deputy commander and chief of staff.
In addition to periodic freedom-of-navigation operations, the U.S. has made common cause with friendly nations to counter Chinese ambitions in the region. On Wednesday, for example, Defense Secretary Mark Esper announced the United States is giving Vietnam a second decommissioned U.S. Coast Guard cutter. Vietnam has gone head-to-head with China over competing claims in Vietnam's exclusive economic zone.
Esper was clear what motivated the gift.
"The long period of peace, which enabled the economic rise of nearly every Asian nation, is yielding to a renewed style of Chinese conduct that infringes on the sovereign rights of other states," he said.
ditzler.joseph@stripes.com Twitter: @JosephDitzler
doornbos.caitlin@stripes.com Twitter: @CaitlinDoornbos
---
---
---
---