US troops battling high temps in South Korea
By
chang.yookyong@pstripes.osd.mil Yoo Kyong Chang Ashley Rowland
August 2, 2012
---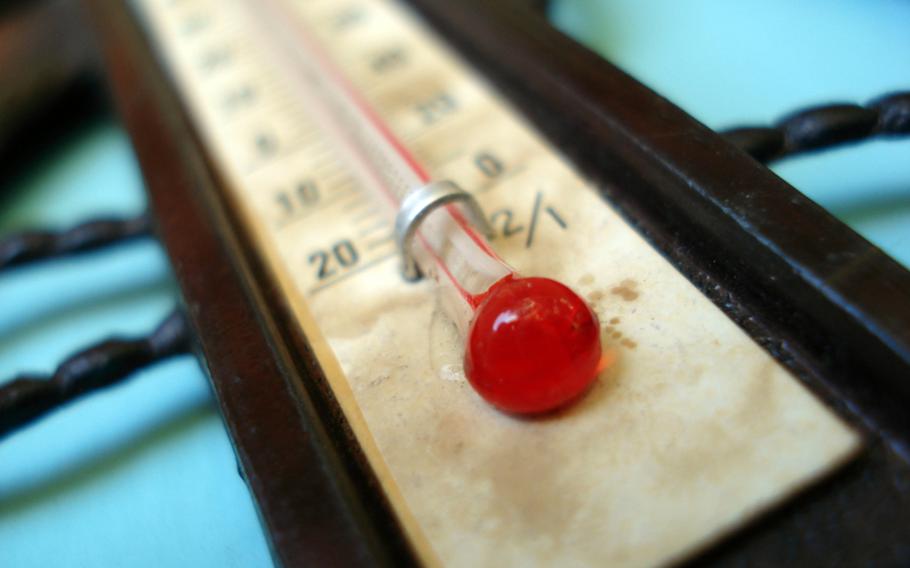 SEOUL — With record-high temperatures gripping most of South Korea, U.S. military officials are scheduling activities to avoid the worst of the heat and briefing troops on how to cope with the steamy conditions.
The Korea Meteorological Administration issued a heat wave warning for Seoul for Thursday, with humidity of 50 percent adding to the misery. U.S. Army Garrison Yongsan's public affairs office reported a temperature of 96 degrees in the middle of Seoul as of 1 p.m.
Two South Koreans have died of heat-related illnesses since Monday, bringing the death toll for the summer to seven, according to the National Emergency Management Agency.
The heat warning is the first for Seoul since the heat advisory system was put in place in 2008. A warning is issued when temperatures are expected to reach at least 35 degrees Celsius, or 95 degrees Fahrenheit, for two consecutive days.
Eighth Army spokesman Col. Andrew Mutter said military training was continuing as normal, though commanders were continuously monitoring the weather and adjusting plans as needed. Many unit activities were being scheduled during the early mornings or late afternoons to take advantage of cooler temperatures, he said.
Briefings and information campaigns stressed proper hydration and diet, along with identifying and treating heat-related symptoms.
KMA spokesman Lee Hyun-gyu said heat wave warnings included areas where the bulk of U.S. Forces Korea troops are stationed, with only a few places, mostly along the east coast, escaping the worst of the heat.
Seoul is expected to see extreme temperatures through Aug. 6. While conditions may then drop below warning and advisory levels, the KMA said the unusually hot weather will likely persist through mid-August.
---
---
---
---