US troops arrive on typhoon-ravaged Tinian to assist with recovery efforts
by
Wyatt Olson
November 1, 2018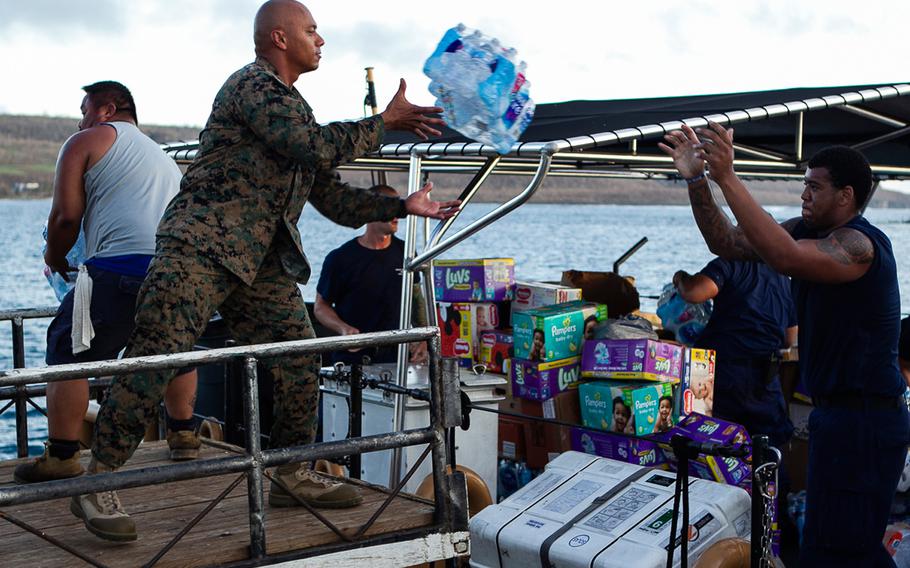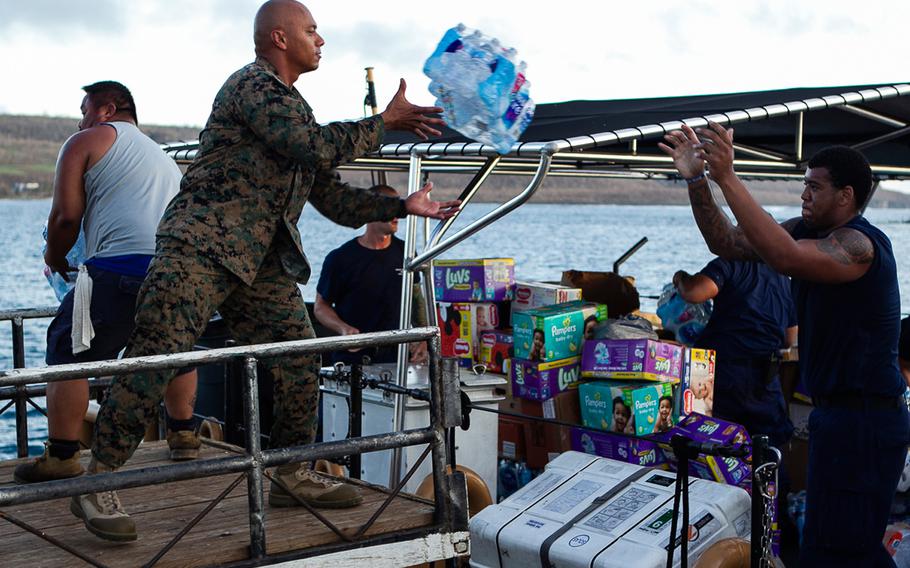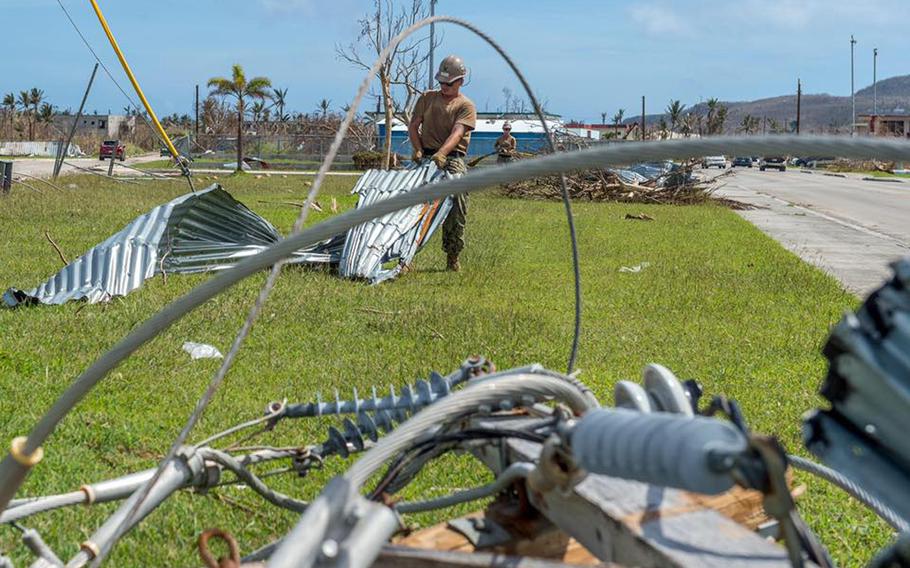 More than 150 U.S. troops have arrived on Tinian to assist in recovery efforts after Super Typhoon Yutu ravaged the tiny island last week.
The Okinawa-based 31st Marine Expeditionary Unit, along with its Combat Logistics Battalion 31, is leading the joint-service task force that includes Navy and Air Force elements.
The Northern Mariana Islands of Tinian and Saipan bore the brunt of the storm, which packed sustained winds of up to 180 mph, tearing roofs off hundreds of homes and leaving a tangle of downed trees and utility lines.
About 2,000 residents were left without power and running water.
"This storm is historic – it had devastating effects on this island – but the people of Tinian are resilient and we're glad to lend a hand to help them get back on their feet," Col. Robert "Bams" Brodie, 31st MEU commander, said in a statement.
The U.S. troops arrived on Tinian Sunday through Tuesday and are working out of the island's small international airport.
The 31st MEU command is supporting local civil authorities and the Federal Emergency Management Agency, the Marine Corps said in a statement.
A company of Navy Seabees, Naval Mobile Construction Battalion 1, stationed in Gulf Port, Miss., but deployed to Guam, are among the troops to arrive.
Also assisting in storm recovery is the Guam-based 36th Civil Engineer Squadron from the Air Force.
Crew members of the Coast Guard cutter Washington and soldiers with the Army Corps of Engineers are also partnering with local agencies and FEMA to assess what materials and supplies and most needed and how best to support the residents of Tinian in the wake of the storm, the statement said.
"The 31st MEU is the premiere crisis response force in the Indo-Pacific and our Combat Logistics Battalion, led by Lt. Col. Chris Johnson, is the unit of choice for [civil support] operations," Brodie said.
The 31st MEU trains year-round to respond to crises across the Indo-Pacific region. The 31st is the Marine Corps' only permanently forward-deployed MEU.
olson.wyatt@stripes.com Twitter: @WyattWOlson