US to give Vietnam another coast guard cutter amid rising tensions in South China Sea
by
Wyatt Olson
November 21, 2019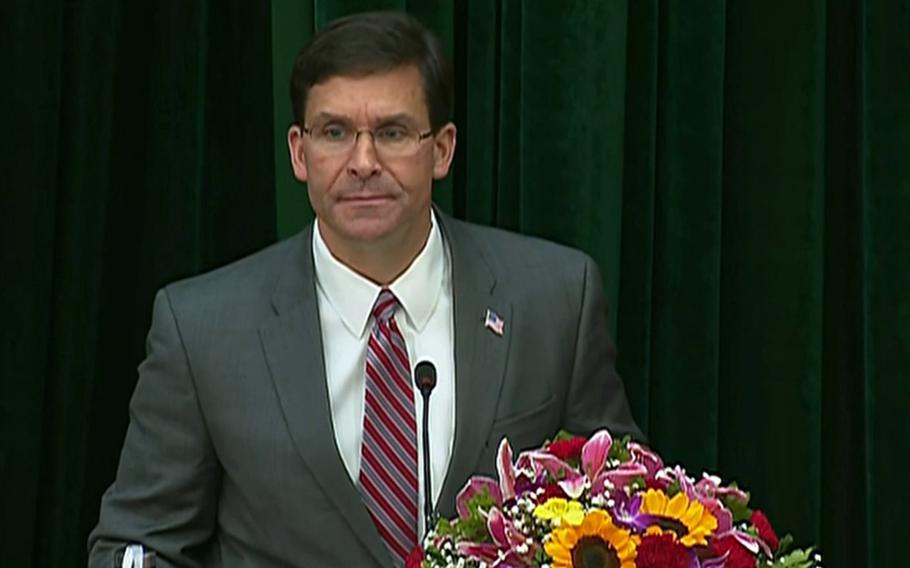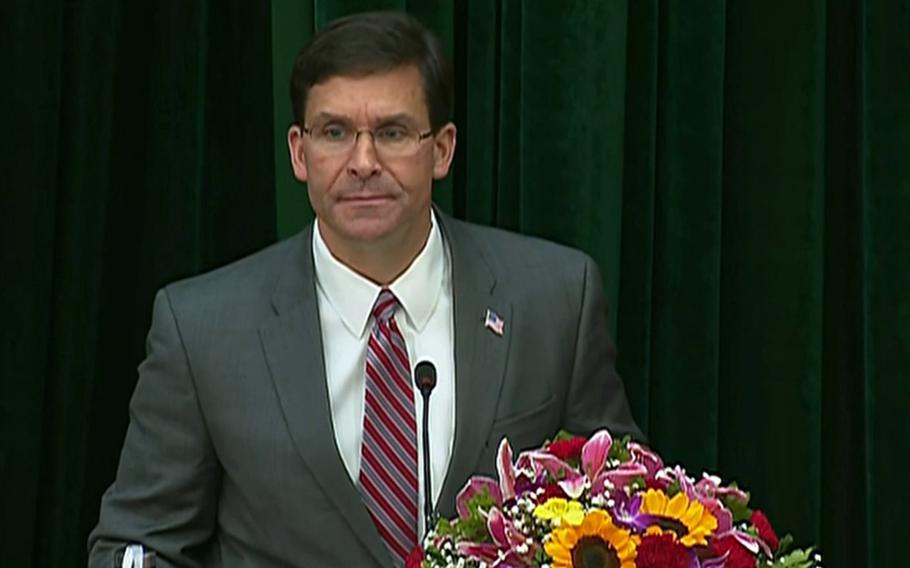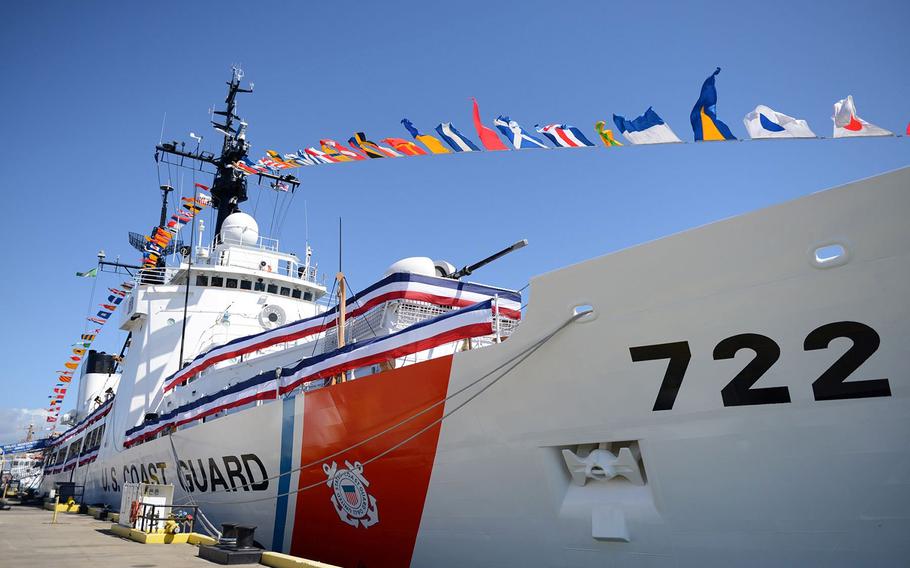 Secretary of Defense Mark Esper said Wednesday that Vietnam will receive a second coast guard cutter from the United States sometime next year, bolstering that nation's capability to push back against China's maritime antagonism in the South China Sea.
"This ship represents another concrete symbol for our strengthening relationship," Esper said during a speech to a group of students at the Diplomatic Academy of Vietnam in Hanoi. "Not only does this cooperation enhance the security of Vietnam and the broader region, but it also builds trust and mutual respect, which creates harmony between our people."
The Vietnam Coast Guard received the first cutter in May 2017. The decommissioned U.S. Coast Guard Hamilton-class cutter Morgenthau was originally commissioned in 1969.
A statement from the U.S. Embassy in Hanoi said the cutter would be renamed CSB 8020 and be used to improve the Vietnam Coast Guard's "maritime domain awareness."
Esper's speech Wednesday left no doubt that the transfer is in direct response to China's assertions of sovereignty over most of the South China Sea, which is believed to hold a wealth of petroleum and minerals. It is also a major shipping route.
"The long period of peace, which enabled the economic rise of nearly every Asian nation, is yielding to a renewed style of Chinese conduct that infringes on the sovereign rights of other states," Esper said.
During his past week of travel to South Korea, Thailand and the Philippines, he spoke with defense leaders and officials with the Association of Southeast Asian Nations.
"In just about every conversation I had, there was one theme that consistently emerged, one theme," he said. "And that is the international rules-based order that has enabled the prosperity and security of the Indo-Pacific nations for decades is now under duress. As a result, the sovereignty of proud and independent Indo-Pacific nations is being threatened."
Vietnam and China vessels routinely clash in the sea, sometimes within Vietnam's exclusive economic zone.
In July, China dispatched a ship into Vietnam's exclusive economic zone to conduct a month of seismic surveying.
In a 2016 decision, the Permanent Court of Arbitration in The Hague invalidated China's claim over most of the South China Sea in a case brought to the international tribunal by the Philippines.
"We are committed to expanding our strategic partnership [with Vietnam] by increasing cooperation in areas of common interest, such as maritime security, peacekeeping operations, humanitarian assistance and disaster relief," Esper said. "This includes providing Vietnam the capabilities it needs to protect its sovereignty and national natural resources so that it can continue to thrive."
The U.S. has delivered 18 patrol boats to Vietnam since 2017, most recently with the transfer this spring of six patrol boats valued at $12 million.
olson.wyatt@stripes.com Twitter: @WyattWOlson