US, South Korea to begin joint training this week despite coronavirus concerns
by
Kim Gamel
August 16, 2020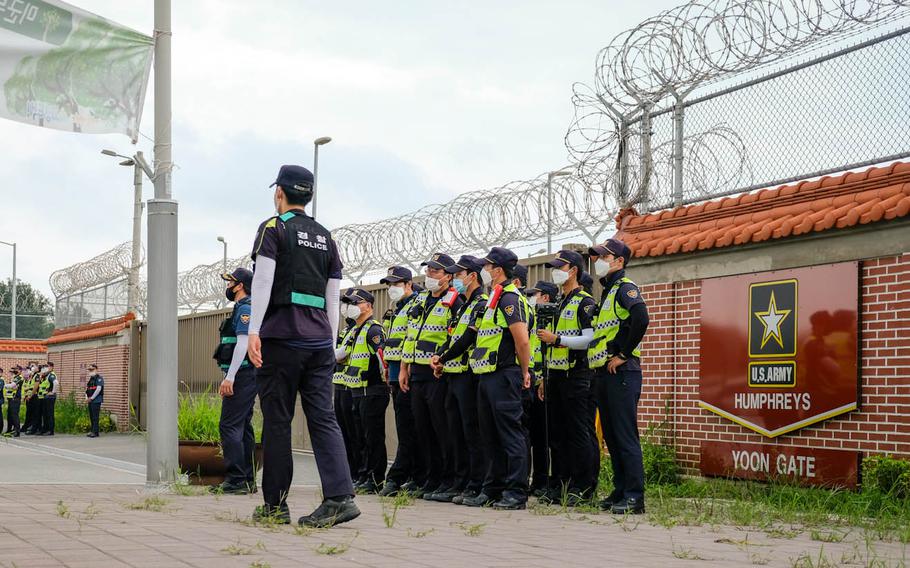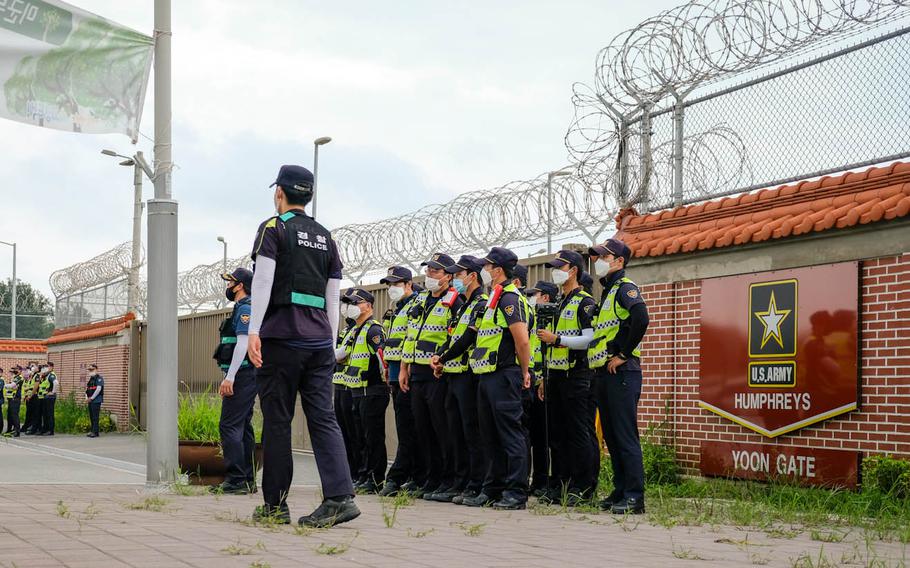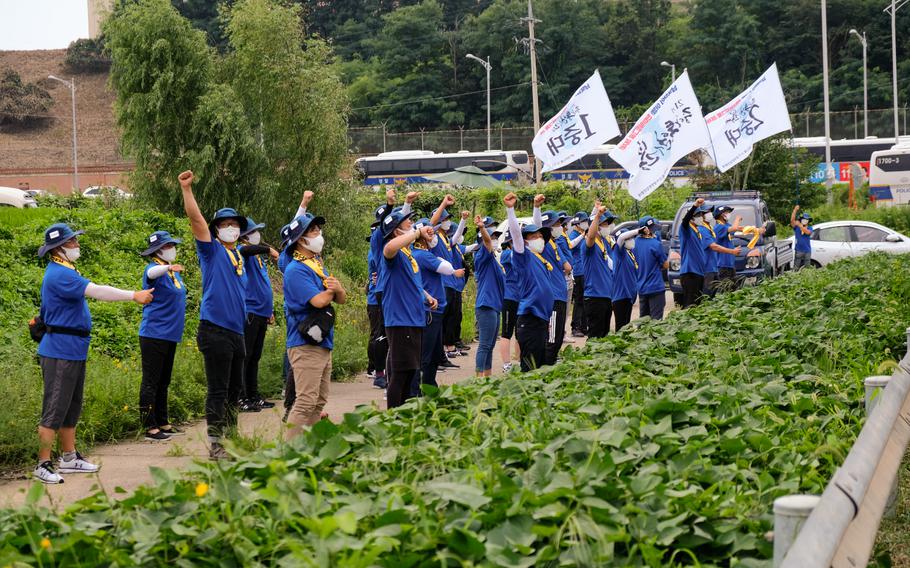 Stars and Stripes is making stories on the coronavirus pandemic available free of charge. See other free reports here. Sign up for our daily coronavirus newsletter here. Please support our journalism with a subscription.
SEOUL, South Korea — The United States and South Korea will begin annual joint military exercises this week, but they will be reduced in scope due to a spike in coronavirus cases, officials said Sunday.
The announcement came as South Korea reported 279 new confirmed coronavirus cases, the largest daily count since early March and the third consecutive day with triple digit figures.
The drills, a linchpin of the alliance between the two nations, already have been cut back since 2018 as part of U.S.-led efforts to facilitate nuclear talks with North Korea.
But this year, the pandemic also is limiting the number of American soldiers and evaluators being brought to the peninsula from abroad, officials said.
Maintaining readinessThe computer-simulated combined command post training drill will be held from Tuesday through Aug. 28 "while taking into consideration the COVID-19 situation," South Korea's Joint Chiefs of Staff said in a statement.
COVID-19 is the respiratory disease caused by the coronavirus. "This drill will focus on maintaining the joint defense posture," the JCS said.
The allies also will do a practice run of the future combined command structure after wartime operational control, which is currently held by the Americans, is returned to South Korea, it said, without providing more details.
An expedited transfer of operational control, or OPCON, is a key priority of South Korean President Moon Jae-in's administration.
It had been planned for 2015 but was made conditions-based and delayed indefinitely amid rising tensions with the North.
The summertime exercise had been due to kick off Sunday but was pushed back after a South Korean Army officer who was supposed to participate tested positive for the virus Friday, the Yonhap News Agency reported, citing military officials.
Coronavirus concernsBoth militaries have been hit by the virus. Some 80 South Korean soldiers have been infected since the initial outbreak began in late February.
U.S. Forces Korea has had 152 confirmed cases, including 128 service members and other personnel who tested positive after traveling to the South from abroad.
The influx prompted local authorities and activists in Gyeonggi province, which includes the main Army base Camp Humphreys, to call for the exercise to be canceled.
Dozens of protesters staged a demonstration outside Camp Humphreys on Friday, prompting the garrison to close one of its main gates for about three hours.
"We want the two countries to cease plans for the drill," said An Hye Young of the Korean Confederation of Trade Union, which organized the protest.
"COVID-19 can spread in the crowded training areas," she said. "Conducting the exercise also may worsen inter-Korean ties."
Seoul and Washington canceled plans to hold annual springtime drills in March as the virus was beginning its global spread.
The allies have curtailed many other previous exercises since President Donald Trump first said he was halting them following his June 2018 summit with North Korean leader Kim Jong Un.
North Korea factorNorth Korea usually lashes out against the joint exercises, which it considers rehearsals for an invasion, despite U.S. and South Korean insistence that they are defensive in nature.
The communist state responded to last year's drills with a series of missile and artillery tests as diplomatic efforts deadlocked over disagreements about the extent of sanctions relief in exchange for steps toward disarmament.
USFK, which commands some 28,500 American troops, said it views "training as routine and continuously executed by all professional militaries to maintain trust, proficiency and readiness."
Gen. Robert Abrams, the USFK commander, and other officials have said American forces have adjusted to reductions with modified training events to maintain fighting capabilities.
The command declined to comment on the upcoming exercise.
"As a matter of USFK policy, we do not publicly comment on planned or executed training but rather view training as routine and continuously executed by all professional militaries to maintain trust, proficiency and readiness," the public affairs office said.
However, analysts have raised concerns that exercise cutbacks threaten the alliance's military readiness at a critical time as the North has continued to develop its weapons.
"I would argue that the joint force on the Korean Peninsula has already lost a small to medium-sized degree of operational capability," said Harry Kazianis, senior director of Korean studies at the Center for the National Interest, a conservative Washington, D.C.-based think tank.
"The U.S. and (South Korea) can have all the F-35s, smart weapons and top-tier command and control systems that money can buy," he said. "But if they are not trained in the art of fighting a war together under at least simulated battlefield conditions, even an old and debilitated North Korean conventional force could create problems—and kill tens of thousands of allied personnel."
The drills also will take place against the backdrop of tensions between the allies themselves, as Seoul and Washington have been unable to reach a new defense cost-sharing agreement.
The previous deal, known as the Special Measures Agreement, expired at the end of last year as the South rejected Trump's demand for a multibillion-dollar increase.
Some 28,500 American troops are stationed in South Korea, which technically remains at war with the North after their 1950-53 conflict ended in an armistice instead of a peace treaty.Stars and Stripes reporter Yoo Kyong Chang contributed to this report.
gamel.kim@stripes.com Twitter: @kimgamel