US, South Korea finishing exercise, watching for North Korean nuke test
By
Yoo Kyong Chang Ashley Rowland chang.yookyong@pstripes.osd.mil
February 5, 2013
---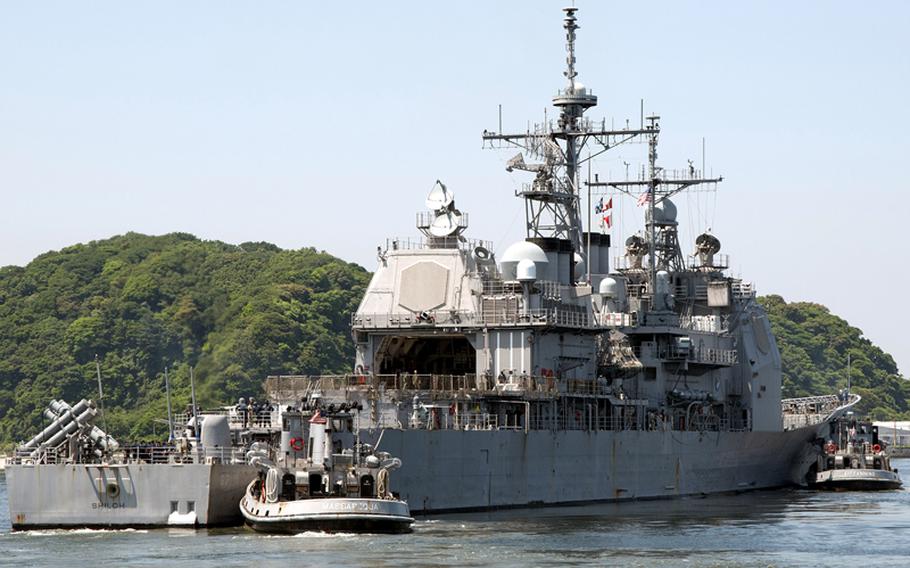 SEOUL — A three-day U.S.-South Korean naval exercise that includes an American nuclear-powered submarine is scheduled to end Wednesday as both countries watch apprehensively for signs of a North Korean nuclear test that is believed to be imminent.
An official on South Korea's Joint Chiefs of Staff said the exercise had been planned for about a year and was not intended to coincide with North Korean threats to conduct a third nuclear test following its successful rocket launch in December.
However, he said maneuvers being rehearsed this week are intended to counteract possible North Korean aggression and are meant to be a show of force to Pyongyang.
Earlier this week, South Korea's ambassador to the United Nations, Kim Sook, said the nuclear test appears to be "imminent," citing increased activity at the North's test site, according to The Associated Press. U.S. Forces Korea said last week that the test "could happen any time without warning."
The USS San Francisco and the USS Shiloh, a Ticonderoga-class guided-missile cruiser, are participating in the exercise off South Korea's southeastern coast in the East Sea near Pohang and Uljin, according to an official with South Korea's Joint Chiefs of Staff.
Approximately 10 South Korean vessels and several hundred military personnel are also involved in the drill, which includes antisubmarine maneuvers, he said.
South Korean and U.S. military officials refused to provide further details, citing security concerns.
North Korea followed missile tests with nuclear tests in 2006 and 2009, despite international condemnation.
USFK commander Gen. James Thurman told a community forum at U.S. Army Garrison Yongsan in Seoul last month that he is worried about another North Korean provocation. He said U.S. forces are "highly vulnerable" following the most recent rocket launch, which the North claims put a satellite into orbit but most experts say was a test of ballistic missile technology.
---
---
---
---