US, South Korea and Japan to hold anti-missile exercise
---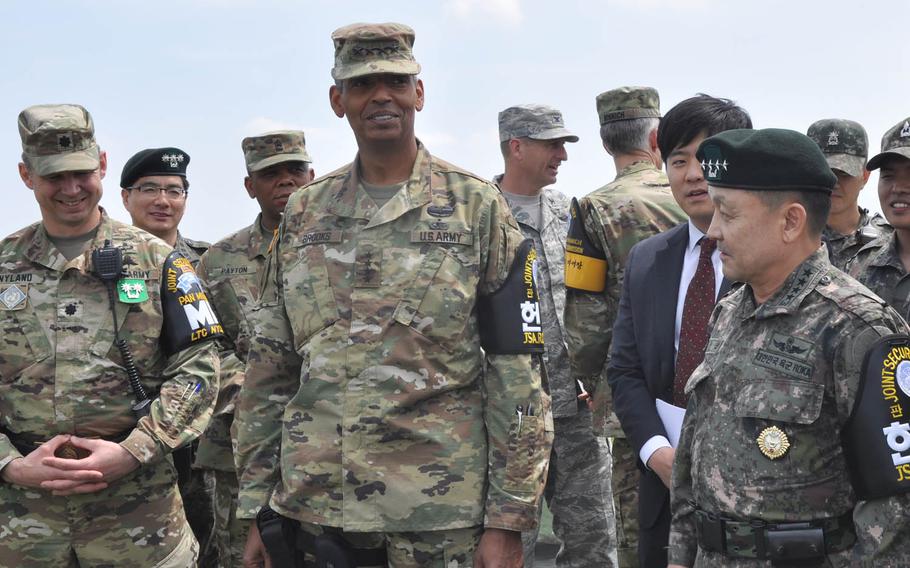 SEOUL, South Korea — The U.S., South Korea and Japan will hold their first joint anti-missile exercises next month to better counter the threat from North Korea, the defense ministry here said Monday.
It was the latest sign that worries over the North's nuclear weapons program are pushing the allies closer together. China urged restraint, calling on all parties to remain calm.
Tensions spiked this year since the North staged its fourth nuclear test and fired a long-range rocket, moves that prompted a new round of tougher U.N. economic sanctions. Despite the punishing measures, Pyongyang attempted several other missile launches, including one from a submarine.
The trilateral defense drills will take place around June 28 on the sidelines of Rim of the Pacific, or RIMPAC, international naval exercises in Hawaii, said South Korea's Ministry of National Defense. The exercises will focus on detecting and tracking missiles, not interception, although ships equipped with the Aegis ballistic missile defense system will be involved, said a ministry official who spoke on condition of anonymity.
U.S. Forces Korea did not immediately respond to a request for comment.
The planned drills stem from a 2014 intelligence-sharing pact among the three countries, the official said. The U.S., South Korea and Japan also agreed last month during trilateral talks in Seoul to strengthen cooperation on implementing sanctions against the North.
North Korea's traditional ally China signed onto the U.N. sanctions but also opposed talks between Washington and Seoul about deploying a sophisticated U.S. missile defense system in the South.
"The situation on the Korean peninsula is still sensitive and complex," China's Foreign Ministry spokesman Hong Lei said Monday in Beijing, according to South Korean news agency Yonhap. "We hope that all parties will remain cool-headed and refrain from taking actions that may escalate tensions."
About 28,500 U.S. servicemembers are stationed in South Korea, and the two allies regularly conduct joint training. The North sees the drills as rehearsals for an invasion.
On Monday, North Korea accused South Korean authorities of trying to improve their ability to stage a surprise pre-emptive attack against its nuclear and missile facilities with, according to the state-run Korean Central News Agency.
"The South Korean authorities should drop a foolish daydream and stop at once reckless provocations to escalate the tension and ignite a nuclear war," it said, quoting a commentary in the Rodung Sinmun newspaper.
gamel.kim@stripes.com Twitter: @kimgamel
---
---
---
---