US soldiers, airmen rescue family from fire
---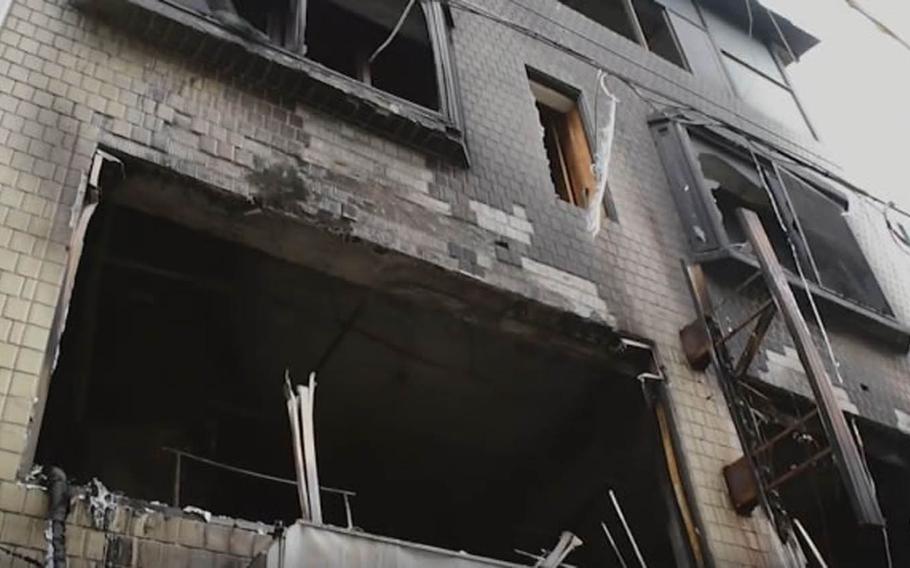 OSAN AIR BASE, South Korea — U.S. servicemembers were shopping when they saw smoke billowing from a building and heard screaming. A woman held a toddler outside a window, looking for a way to escape.
Soldiers, airmen and Korean bystanders reacted quickly and rescued the woman and three of her children Friday evening by holding blankets so they could jump to safety.
The 35th Air Defense Artillery Brigade said those involved were soldiers from Headquarters and Headquarters Battery and airmen from the 51st Fighter Wing at Osan and the 8th Fighter Wing at Kunsan Air Base.
"All of a sudden I see a lady with the kids trying to get her out, and I was like 'no no no no,'" Technical Sgt. Stefan Haynes of the 51st Support Squadron said in video released by the American Forces Network. "I just remember the smoke, the black smoke. You've got the ashes on you."
Master Sgt. Michael Henry, the brigade's sustainment noncommissioned officer in charge, said in the AFN video that he grabbed the blanket and doubled it up. Koreans at the scene also helped in the rescue effort and called emergency services.
The family's father, Prince Enyioko, said he did not have the words to express his gratitude.
"What happened that day was amazing. I don't know how I will explain my thanks," he said while visiting the scene later.
Enyioko said his wife, Precious, sustained some injuries but his children, ages 7 months, 3 and 4, were doing well.
---
---
---
---