US soldier dies, two others injured when armored vehicle overturns during training in South Korea
by
Kim Gamel
November 12, 2019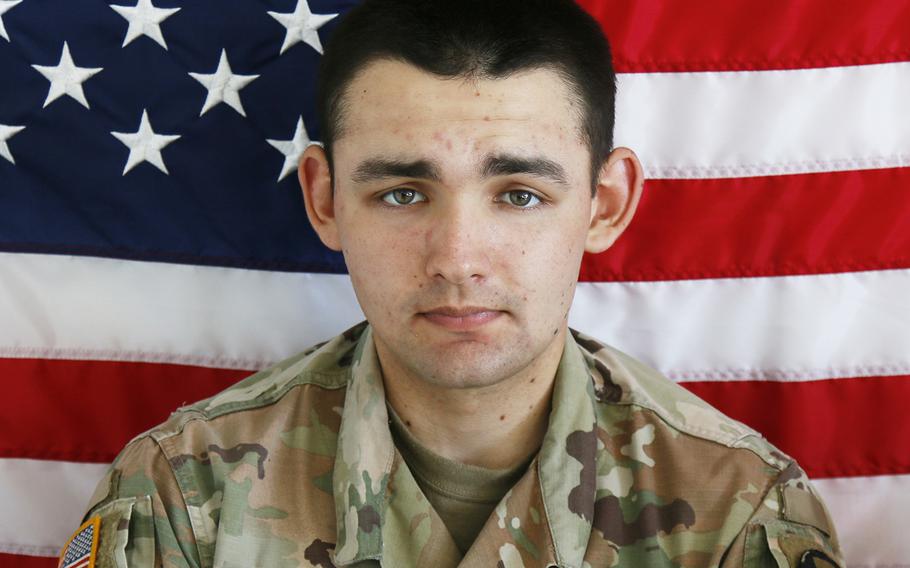 SEOUL, South Korea — One American soldier was killed and two injured when a Bradley Fighting Vehicle overturned during training in South Korea last week, the Army said Tuesday.
Spc. Nicholas C. Panipinto, 20, of Bradenton, Fla., died Wednesday from injuries sustained in the rollover at Camp Humphreys, the Army said in a statement sent to Stars and Stripes.
"The accident is under investigation," it said.
All five soldiers who were in the vehicle were taken to a nearby South Korean hospital, Eighth Army spokesman Lt. Col. Ellis Gales told Stars and Stripes. Panipinto died, two were released with non-life threatening injuries and the other two were seen by medical staff as a precautionary measure, he said.
Panipinto was an infantryman assigned to the Fort Hood-based 3rd Armored Brigade Combat Team, 1st Cavalry Division, which deployed to the divided peninsula in July for a nine-month rotation.
A memorial service will be held at Camp Humphreys Friday for Panipinto, who joined the Army from Tampa, Fla., in January 2018. He completed one station unit training at Fort Benning, Ga., the military said.
Brigade commander Col. Kevin Capra expressed "heartfelt condolences" to Panipinto's family, friends and loved ones.
"Nicholas was a dedicated and essential member of the Ghost Battalion and Greywolf Brigade," Capra said, using the nicknames of the units. "We are all deeply saddened by the loss and will keep his family in our thoughts and prayers during this difficult time."
Of about 28,500 American troops in South Korea, most are based at Camp Humphreys, which is in the rural area of Pyeongtaek, about 55 miles south of Seoul.
Army motor vehicle mishaps are the top killer of on-duty soldiers, Sgt. Maj. of the Army Michael Grinston said in a safety video released in June.
Including the accident that killed Panipinto last week, at least 10 rollovers involving Army vehicles have claimed 10 lives so far this calendar year, according to a tally done by Stars and Stripes using data from the Army Combat Readiness Center.
That's up from six rollover accidents that resulted in four fatalities in 2018, USACRC said.
Stars and Stripes reporter Rose Thayer contributed to this report.
gamel.kim@stripes.com Twitter: @kimgamel