US soldier and civilian sentenced in Okinawa currency exchange robbery forgo appeals
by
Aya Ichihashi Matthew M. Burke
September 24, 2020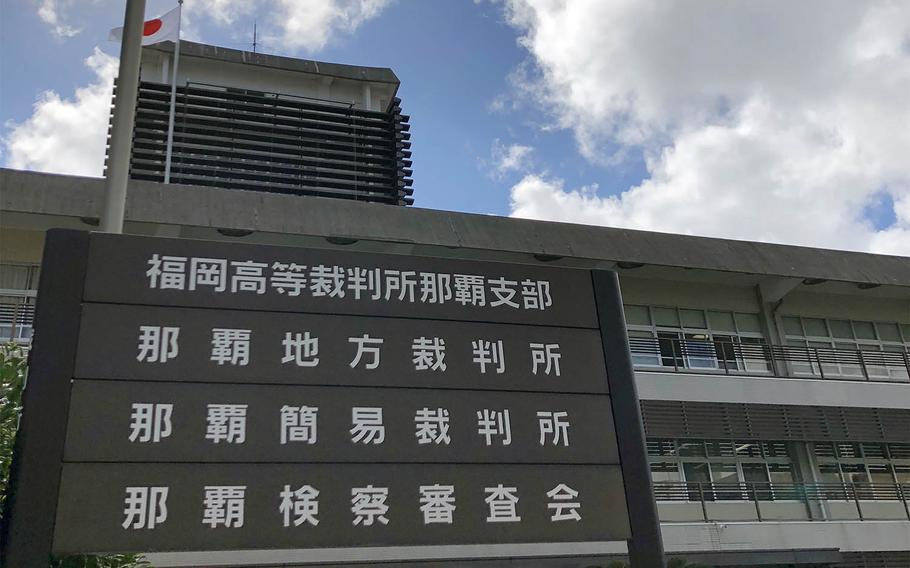 CAMP FOSTER, Okinawa — A U.S. soldier and a civilian cook who pleaded guilty to robbing an Okinawa currency exchange of nearly $65,000 at knifepoint last spring have decided not to appeal their sentences to a higher court, Japanese officials said Thursday.
Army Pvt. Demetrius Moton Jr., 21, and Hassan Smith, 34, were sentenced Sept. 8 to 4 ½ years in prison with labor and 3 ½ years with labor, respectively, for their roles in the May 12 robbery near Camp Foster's front gate.
Moton was stationed at Kadena Air Base at the time of the incident, where Smith also worked at the Child Development Center.
The men pleaded guilty July 13 in Naha District Court. They faced up to 20 years imprisonment, but prosecutors requested six years each.
They were given 14 days following sentencing to appeal the judges' decision to the Fukuoka High Court, Chief Judge Hironobu Ono said at the time. That was extended one day due to a Japanese holiday. The deadline came and went Wednesday without an appeal being filed by attorneys for either man, a spokesman for Naha District Court told Stars and Stripes by phone Thursday morning.
Moton's attorney had maintained since sentencing that they would not be filing an appeal.
I told Moton, "it's a waste of time," Moton's attorney Kotaro Ito wrote in an email to Stars and Stripes Sept. 12. "The verdict won't change."
Moton agreed and decided not to file an appeal, Ito said.
Smith's attorney, Yuji Fujita, did not return calls requesting comment.
Moton and Smith received 50 days credit for time served.
The pair scouted the exchange before entering in masks, according to previous court testimony from both men. Moton went behind the counter, brandished a knife and threatened an employee.
He and Smith made off with $64,700 in Japanese and U.S. currency, which the pair split.
burke.matt@stripes.com Twitter: @MatthewMBurke1
ichihashi.aya@stripes.com Twitter: @AyaIchihashi
---
---
---