US should respond to North Korean threat by resuming full-scale military drills with Seoul, Bolton says
by
Kim Gamel
January 2, 2020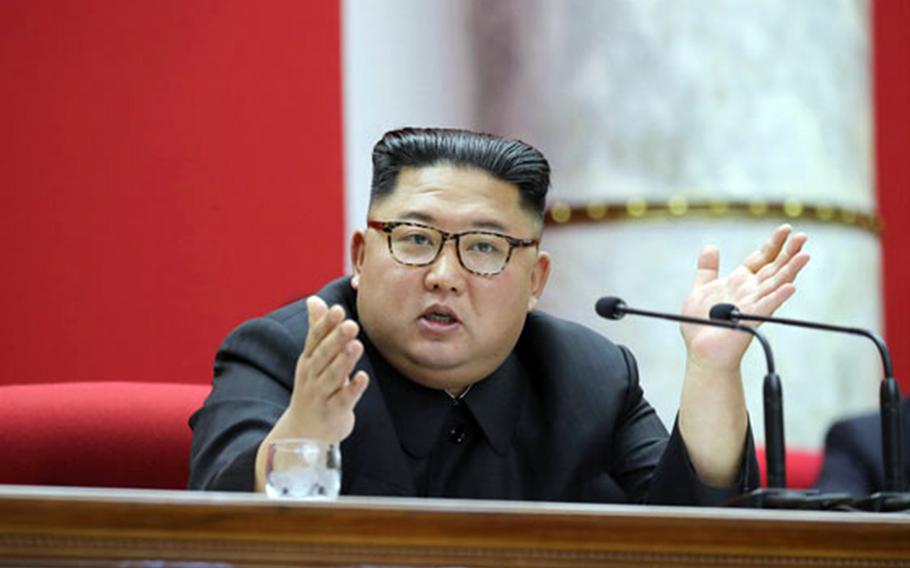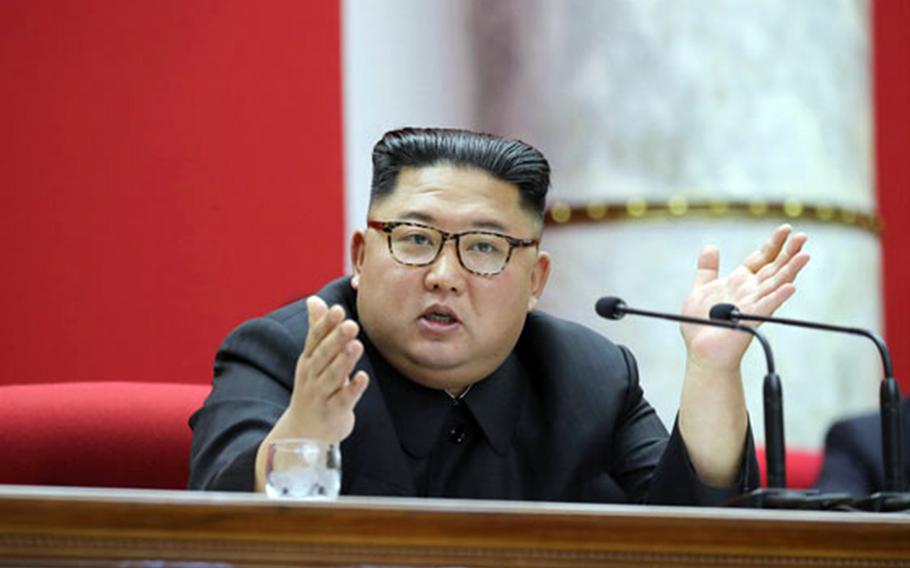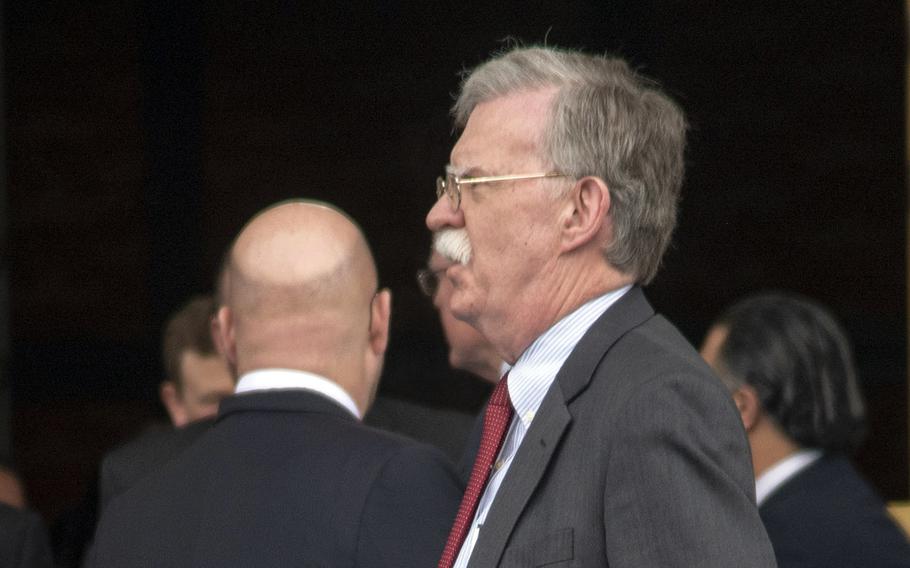 SEOUL, South Korea — The United States should resume full-scale military exercises with South Korea in response to the North's threat to unveil a "new strategic weapon," former national security adviser John Bolton said in a tweet recently.
Bolton, a hard-liner who left President Donald Trump's administration last year due to policy clashes over North Korea and other issues, also raised concern that the suspension of major joint drills may have affected the readiness of American troops stationed on the divided peninsula.
Expressing frustration over stalled nuclear talks with the U.S., North Korean leader Kim Jong Un said recently his country is no longer bound by a self-imposed moratorium on long-range missile and nuclear tests.
He also warned of an unspecified "shocking" action and said the North would unveil a "new strategic weapon … in the near future."
The comments were made during a four-day meeting of the ruling Workers' Party and reported by the state-run Korean Central News Agency on New Year's Day. Notably, Kim broke with tradition and didn't make a televised address on Wednesday.
He also left open the door for continued diplomacy, saying that "if the U.S. persists in its hostile policy toward the DPRK, there will never be the denuclearization of the Korean Peninsula and the DPRK will steadily develop necessary and prerequisite strategic weapons for the security of the state."
DPRK is the acronym for the North's official name, the Democratic People's Republic of Korea.
"How to respond to Kim Jong Un's threatening New Year's remarks? The U.S. should fully resume all canceled or down-sized military exercises in South Korea," Bolton said Wednesday in a tweet. "Hold Congressional hearings on whether US troops are truly ready to 'fight tonight.'"
Trump announced he was "stopping the war games" after his first summit with North Korean leader Kim Jong Un in June 2018 in Singapore. Seoul and Washington canceled key exercises held twice a year and reduced the scope of other joint drills.
The decision was a concession to the North, which has long demanded the cancellation of the drills because it considers them a rehearsal for an invasion. The allies insist the training was defensive in nature.
Trump also has complained about the cost of the drills, which have in the past involved the deployment of thousands of additional troops, warships and other strategic assets to South Korea.
Gen. Robert Abrams, who commands U.S. Forces Korea, and other officials have insisted that the military has adjusted and continues training at all levels to remain prepared for battle while facilitating the diplomatic efforts.
Trump, meanwhile, offered a lukewarm response to Kim's recent statements, urging the North Korean leader to denuclearize.
The two leaders made a vague promise to work toward the "complete denuclearization of the Korean Peninsula" during their first summit in Singapore. But negotiations have stalled over the details, with the North demanding the lifting of international sanctions aimed at punishing it for its nuclear weapons program.
"Look, he likes me; I like him. We get along," Trump said as he walked into a New Year's party at his Florida resort Mar-a-Lago. "But he did sign a contract; he did sign an agreement talking about denuclearization," he added. "I think he's a man of his word so we're going to find out."
Kim didn't elaborate on the strategic weapon that may be unveiled, but his dismissal of the moratorium came amid fears that the North would test-fire an intercontinental ballistic missile as it did several times in 2017 before diplomatic efforts began in early 2018.
U.N. Secretary-General Antonio Guterres said he was "deeply concerned" by North Korea's message.
"The secretary-general very much hopes that the tests will not resume, in line with relevant Security Council resolutions," the United Nations said Wednesday, referring to sanctions resolutions banning the North from using ballistic missile technology.
Bob Carlin, a North Korea expert with the Washington, D.C.-based Stimson Center, said an ICBM launch was unlikely in the short term since it would risk provoking a military response from the United States.
"The North Koreans aren't stupid, and they know that there are implications to doing that, but they do have an alternative and that is starting to deploy new strategic weapons, to send them into the field for everyone to see," he said Wednesday in a conference call with reporters.
The North launched short-range missiles and other solid-fuel weapons last year but stopped short of firing an ICBM, which Trump has suggested would be a red line.
However, observers have pointed out that the communist state has continued to develop nuclear technology and weapons that could target U.S. bases in South Korea and Japan.
The head of South Korea's parliamentary intelligence committee, Rep. Lee Hye-hoon, said North Korea could already be considered a "de-facto nuclear weapons state."
"Given previous ICBM tests, it's believed North Korea has already acquired the technology to target the mainland United States. What matters is accuracy," Lee said in an interview published Wednesday in The Korea Times newspaper.
"It's questionable whether the North has developed the technology for its ICBMs to carry small nuclear warheads," she added.
gamel.kim@stripes.com Twitter: @kimgamel