US sending more Ospreys to Okinawa
---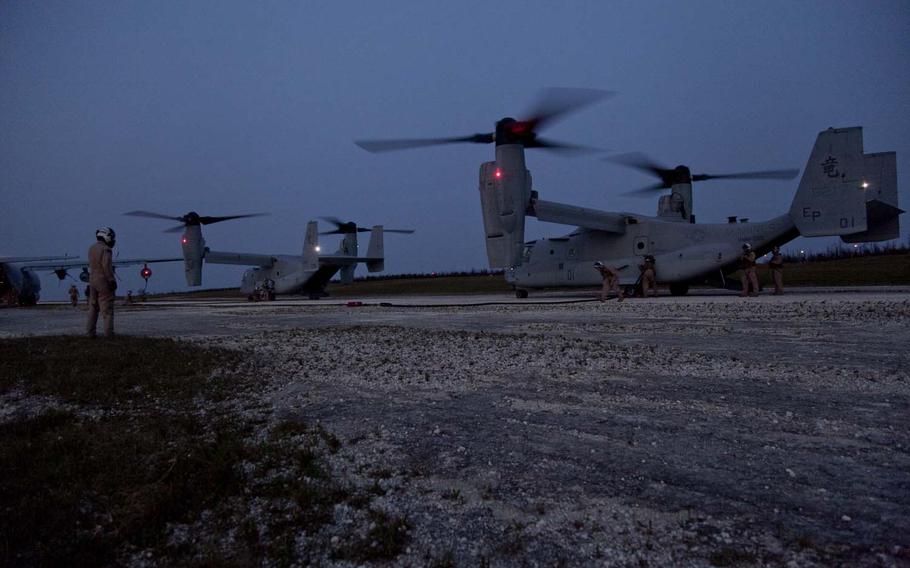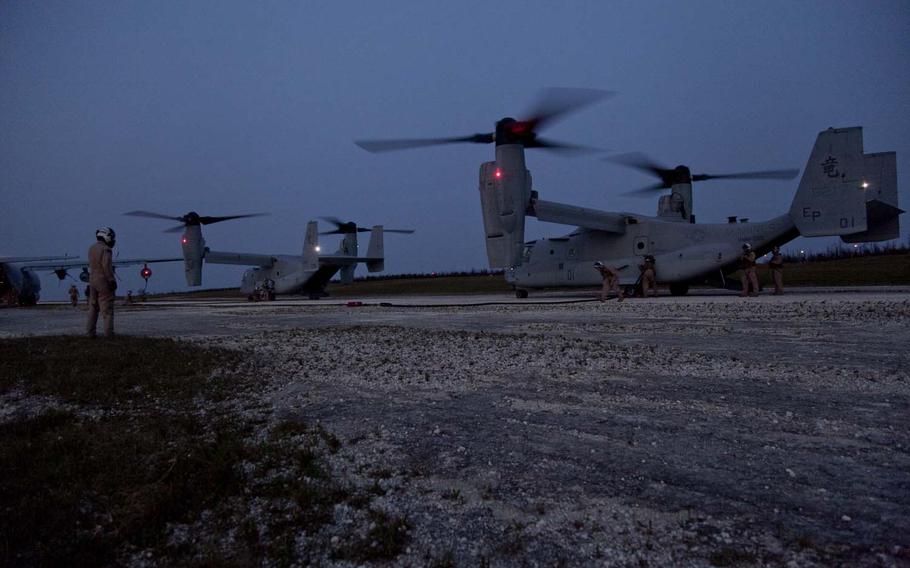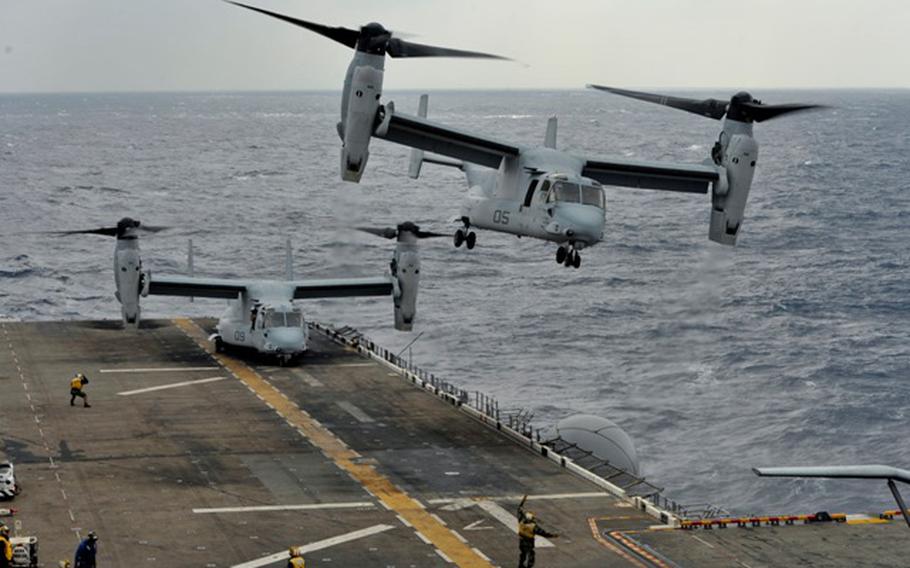 WASHINGTON — The U.S. will deploy a second squadron of MV-22 Ospreys to Okinawa this summer, Defense Secretary Chuck Hagel said Monday, despite lingering concerns and protests there about the aircraft's safety.
Hagel made the announcement in a joint Pentagon press conference with the Japanese Defense Minister Itsunori Onodera. The tilt-rotor aircraft, which can fly like a plane and take off and land like a helicopter, will come from Marine Medium Helicopter Squadron 262, the Flying Tigers.
Hagel said the new squadron — 12 planes in all — will "increase our capabilities in the region."
The move is not without controversy; many Japanese have questioned the Osprey's safety record, especially following two high-profile crashes last year. On Okinawa, protesters blocked the Futenma gates when the aircraft arrived and have held a vigil outside the base in the months since.
Hagel said he and Onodera also discussed "North Korea's destabilizing behavior," ongoing tensions in the East China Sea, and plans to deploy a second TPY-2 ballistic missile tracking radar system to Japan.
Hagel refused to answer questions on Syria, saying his responsibility is to provide options for "any contingency" to the president, but that he will not discuss those options publicly.
He also said the U.S. is "very concerned about the situation on the Korean peninsula," and that the U.S. and its allies are "prepared for any contingency," but declined to elaborate.
hlad.jennifer@stripes.com Twitter: @jhlad
---
---
---
---