VIDEO
US, S. Korea respond to North's ICBM test with missiles of their own
---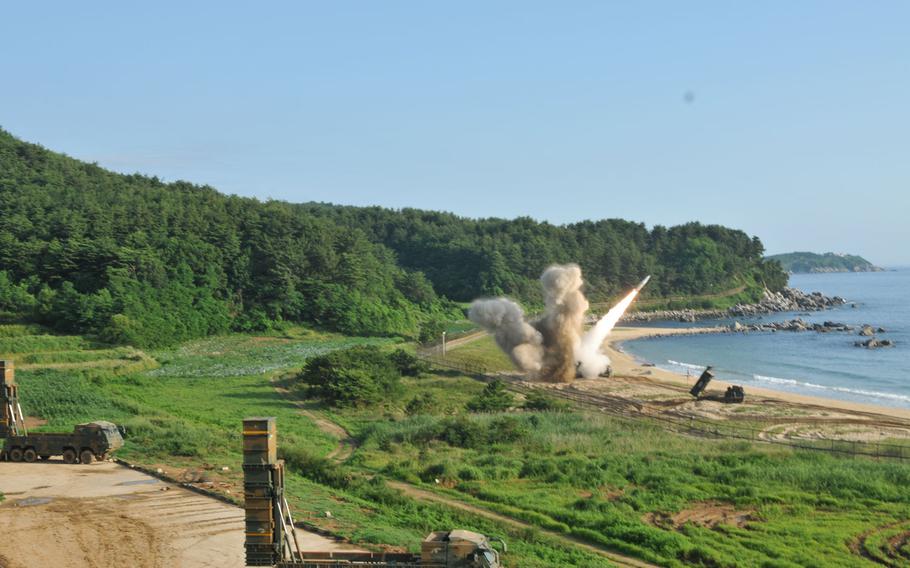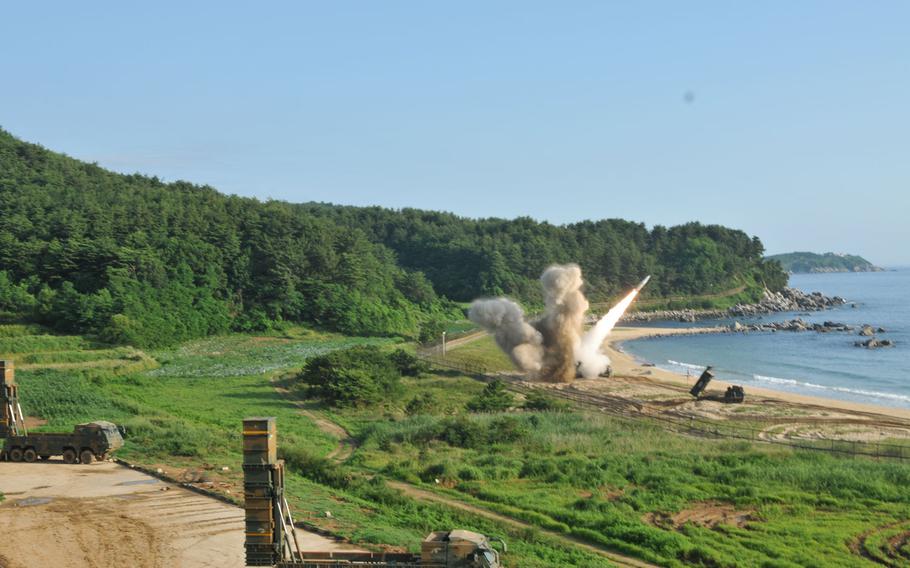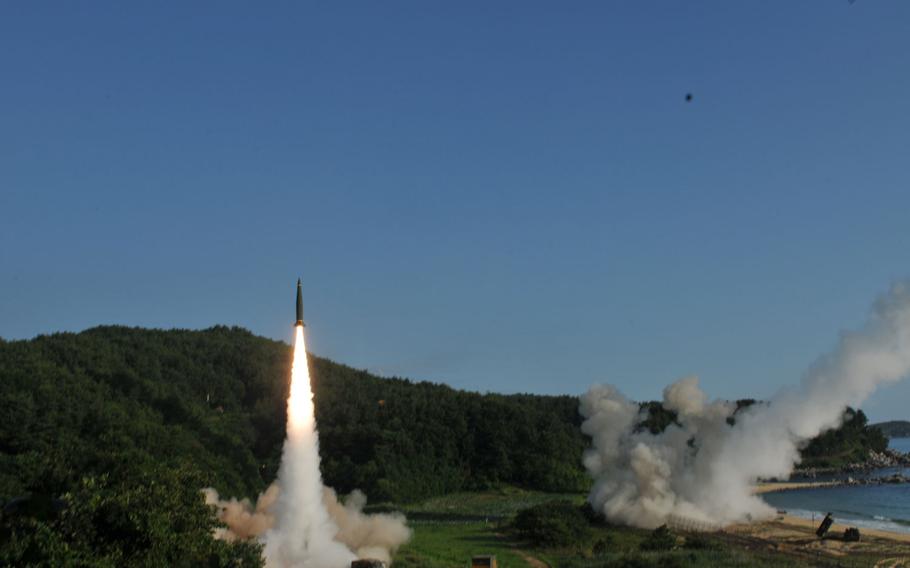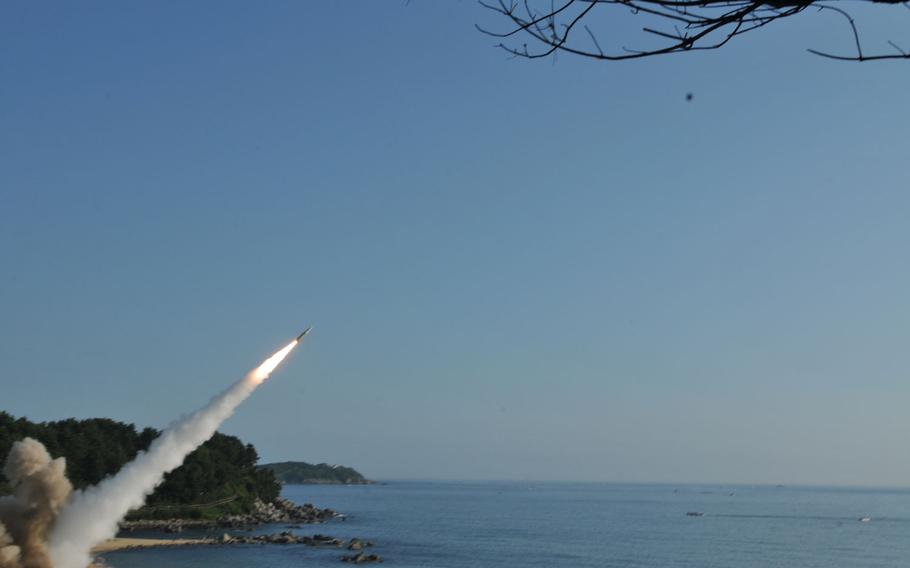 SEOUL, South Korea – The United States and South Korea have stepped up military pressure on the North, firing their own missiles into the sea Wednesday after the communist state launched an intercontinental ballistic missile.
The show of force came as Secretary of State Rex Tillerson confirmed that North Korea had launched an ICBM on Tuesday, reversing an initial U.S. assessment that it was an intermediate-range missile.
He also said the U.S. would push for tougher sanctions by the U.N. Security Council, which planned an emergency meeting later Wednesday to discuss the latest provocation.
"Testing an ICBM represents a new escalation of the threat to the United States, our allies and partners, the region and the world," Tillerson said in a statement. "Global action is required to stop a global threat."
North Korean leader Kim Jong Un, meanwhile, reportedly called the ICBM test an Independence Day "gift" for the Americans and promised to send more "big and small gift packages often in the future so they don't get bored."
International condemnation mounted in the wake of the test of an ICBM that experts said appeared to be powerful enough to reach Alaska, which would mark a milestone in North Korea's efforts to develop a nuclear-tipped missile that could target the U.S. mainland.
The allied forces warned that North Korea's actions were endangering the armistice that has prevented a new outbreak of conflict on the divided peninsula in lieu of a peace treaty since the end of the 1950-53 Korean War.
The commander of U.S. Forces Korea, Gen. Vincent Brooks, issued a strongly worded statement with South Korea's chairman of the Joint Chiefs of Staff Gen. Lee Sun-jin.
"Self restraint, which is a choice, is all that separates armistice and war. As this Alliance missile live fire shows, we are able to change our choice when so ordered by our Alliance national leaders," Brooks said. "It would be a grave mistake for anyone to believe anything to the contrary."
Earlier Wednesday, the militaries fired missiles into South Korean territorial waters off the east coast, an 8th Army statement said.
In an unusual move, the statement directly linked the exercise with the ICBM test, saying it was "countering North Korea's destabilizing and unlawful actions on July 4."
The U.S. military usually refrains from mentioning specific events and insists joint military exercises are defensive in nature.
The 8th Army said it fired the barrage using an Army Tactical Missile System, known as ATACMS, and South Korea's Hyunmoo Missile II. The ATACMS is a surface-to-surface missile system.
"The system can be rapidly deployed and engaged," the statement said. "The deep strike precision capability enables the (South Korean)-U.S. Alliance to engage the full array of time critical targets under all weather conditions."
South Korean President Moon Jae-in's office said he had proposed conducting the live-fire exercise as a way of demonstrating the allies' commitment to defense with action, not just a statement. The proposal was submitted to President Donald Trump via the two countries' national security advisers, his office said.
North Korea's state-run media provided more details about Tuesday's missile launch, claiming it had mastered the atmospheric re-entry technology and demonstrated the missile could carry a large nuclear warhead.
The test verified technical features "including the heat-resisting features and structural safety of the warhead tip of ICBM made of newly developed domestic carbon compound material," it said, adding the characteristics necessary to fire the missile from a mobile launcher also were confirmed.
South Korea's Defense Ministry cast doubt on those claims, saying the missile was fired from a fixed launch pad and it had yet to confirm whether the test was a success.
During a parliamentary briefing, Defense Minister Han Min-koo estimated the missile's range was between 4,350 and 4,970 miles but said there was no evidence to prove its ability to re-enter the atmosphere.
"What matters is whether its warhead functioned well from a military standpoint when it re-entered the atmosphere after flying into space," Han was quoted as saying by Yonhap News Agency.
Han also reportedly said there was a "high" possibility that Pyongyang could stage a sixth nuclear test. North Korea has conducted three of five underground atomic blasts since Kim took power after his father died of a heart attack in 2011, and satellite images have shown it is poised for another.
The missile test was North Korea's first in nearly a month and came days after the U.S. and South Korean presidents met in Washington for their first summit.
The launch also was likely to push the issue to the top of the agenda at this weekend's G20 summit in Germany with a sideline meeting expected between Trump, Moon and Japanese Prime Minister Shinzo Abe on Thursday.
The three leaders also were likely to urge China to increase pressure aimed at reining in its communist ally. Beijing, which has pressed for dialogue in dealing with the North, urged restraint from all sides.
Tillerson, in his statement, warned that any country that hosts North Korean workers, provides economic or military benefits to the North or fails to implement U.N. sanctions "is aiding and abetting a dangerous regime."
Tillerson stressed the U.S. is only seeking the peaceful denuclearization of the Korean Peninsula and "will never accept a nuclear-armed North Korea."
But the glee projected by Kim reflects the importance that North Korea places on its weapons systems, which it says are meant as self-defense against possible invasion as the U.S. maintains some 28,500 servicemembers in the South.
The North is known to already have a large arsenal of short- to mid-range missiles as well as a number of atomic bombs that could threaten U.S. bases and other targets in South Korea, Japan and possibly Guam. But many experts say it still faces challenges in developing long-range missiles and miniaturizing warheads that could fit on them as well as the re-entry technology.
gamel.kim@stripes.com Twitter: @kimgamel
---
---
---
---