US prepared to resume nuclear talks as soon as North Korea gives word, envoy says
---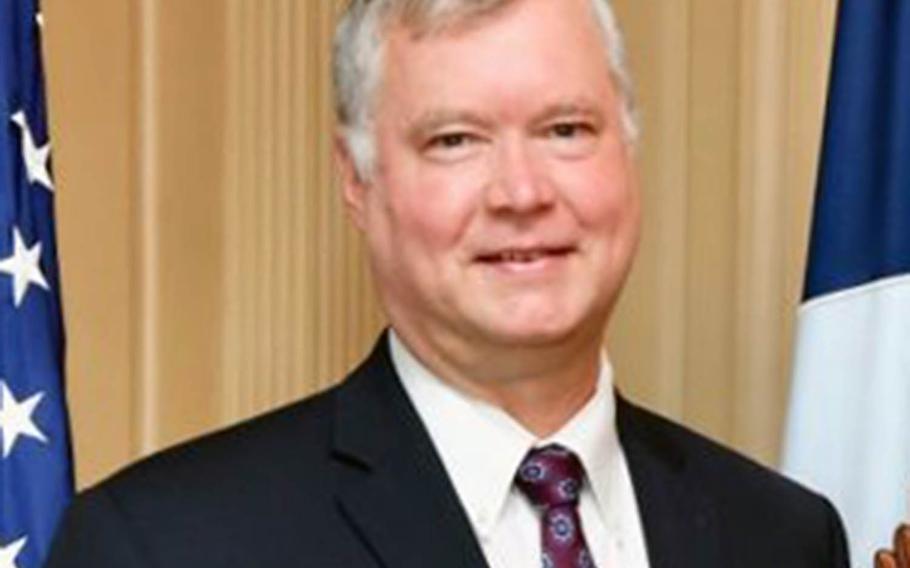 SEOUL, South Korea — The United States is prepared to resume nuclear negotiations as soon as it gets word from North Korea, a senior envoy said Wednesday, while the communist state issued new criticism over U.S.-South Korean military exercises that ended the day before.
Stephen Biegun was the latest U.S. administration official to express hopes for getting the stalled diplomatic process back on track nearly two months after President Donald Trump and North Korean leader Kim Jong Un agreed to do so.
The North test-fired several short-range missiles and rockets in recent weeks as it protested the allied drills that began earlier this month and ended Tuesday. But Trump has said Kim sent him a "very beautiful" letter to say he wanted to restart talks after the joint exercises, which the North considers rehearsals for an invasion.
The remarks prompted media speculation that Biegun may meet with North Korean negotiators during his three-day visit to the South, which ends Thursday.
"We are prepared to engage as soon as we hear from our counterparts in North Korea," Biegun said after meeting with South Korean officials in Seoul. He said Trump had assigned his team to restart working-level talks as agreed with Kim during their June 30 meeting on the Korean border.
"I am fully committed to this important mission," Biegun said after meeting with his South Korean counterpart Lee Do-hoon. "We will get this done."
The envoy, who traveled to Japan earlier this week, also said he won't take up the post of ambassador to Russia as had been reported. "I will remain focused on making progress on North Korea," he said.
Lee said their discussions focused on how to quickly resume the talks, which stalled after Trump and Kim failed to reach agreement during their second summit in late February in Vietnam.
Experts say the recent spate of missile tests and saber rattling by North Korea is likely an effort to raise the price for concessions in future negotiations while Pyongyang continues developing its nuclear weapons program in the meantime.
The Vietnam summit collapsed after the United States rejected Kim's demands for extensive sanctions relief in exchange for dismantling the country's main Yongbyon nuclear facility.
On Tuesday, Secretary of State Mike Pompeo acknowledged the hurdles.
"We haven't gotten back to the table as quickly as we would have hoped, but we've been pretty clear all along: We know there'll be bumps along the way," he said in an interview with CBS. "We hope Chairman Kim will come to the table and get a better outcome."
North Korea had largely aimed its criticism of the exercises at Seoul in an apparent bid to avoid antagonizing Washington, but on Wednesday the official Rodong Sinmun newspaper blamed the United States for raising tension on the divided peninsula.
"The hostile policy of the United States is pushing our country toward taking self-defense countermeasures to get rid of potential and direct threats," the newspaper said in a commentary citing the joint drills conducted in South Korea.
But it left the door open for talks, saying, "It is our consistent stance that we oppose confrontations of power and push for improving bilateral relations with the U.S. and for building lasting and solid peace on the Korean Peninsula through talks and negotiations."
Stars and Stripes reporter Yoo Kyong Chang contributed to this report.
gamel.kim@stripes.com Twitter: @kimgamel
---
---
---
---