US plans to deploy THAAD in South Korea 'as soon as possible,' official says
---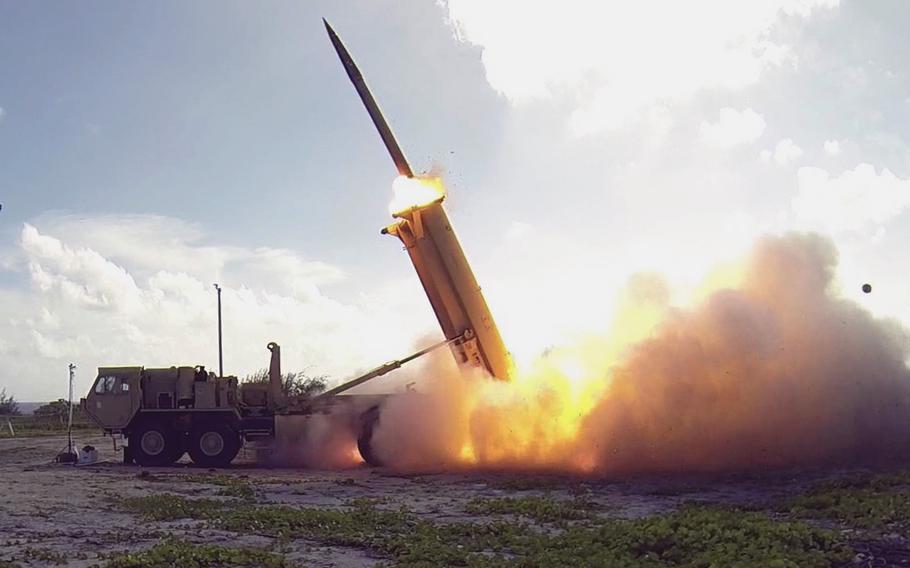 SEOUL, South Korea – The United States plans to deploy an advanced missile defense system in South Korea "as soon as possible" to meet the growing threat from the North, the top U.S. diplomat for the region said.
The two allies agreed earlier this year to station a Terminal High-Altitude Area Defense system on the divided peninsula, but the plans have stiff opposition from local protesters and regional powerhouse China.
Daniel Russel, assistant secretary of state for East Asia, told a congressional hearing on Tuesday that the timetable is a defense matter for the Pentagon.
"But given the accelerating pace of North Korea's missile tests, we intend to deploy on an accelerated basis. I would say as soon as possible," he added when asked if THAAD could be deployed by next year.
North Korea has raised fears that it is making swift progress in its weapons program despite toughened U.N. Security Council sanctions imposed after it conducted a fourth nuclear test in January.
That has been followed by several missile launches with increasing success and a fifth nuclear test on Sept. 9.
The U.S. and South Korean militaries have worked hard to build support for the THAAD, but residents in the Seongju region where it is to be deployed have protested over health and economic concerns. South Koreans also are worried about antagonizing major trading partner China, which objects to the anti-missile battery because it believes the powerful radar could be used against its military.
Russel reiterated U.S. assertions that the system would be purely defensive and aimed at North Korea.
Some have speculated that Beijing would use THAAD as leverage in negotiations with the U.S. and its allies over imposing new punishing measures against the North.
China is a traditional ally of the North, but it has become increasingly impatient with its protégé's defiance. It signed onto the most recent round of sanctions in March.
Lawmakers asked Russel if he believes the THAAD was a "done deal" despite the political opposition.
"I do," he told the Asia Pacific subcommittee of the House Foreign Affairs Committee.
South Korean media have reported that the military is expected to announce a new location for the THAAD in a bid to appease local concerns.
The alternate sites are in the same southeastern part of the country but set farther away from population centers. They include the Lotte Skyhill Country Club, which is 2,230 feet above sea level and 11 miles from the Seongju county center, the Yonhap news agency has reported.
gamel.kim@stripes.com Twitter: @kimgamel
---
---
---
---