video, gallery
US, Pacific allies show off their growing amphibious strength during Talisman Sabre
by
Seth Robson
July 23, 2019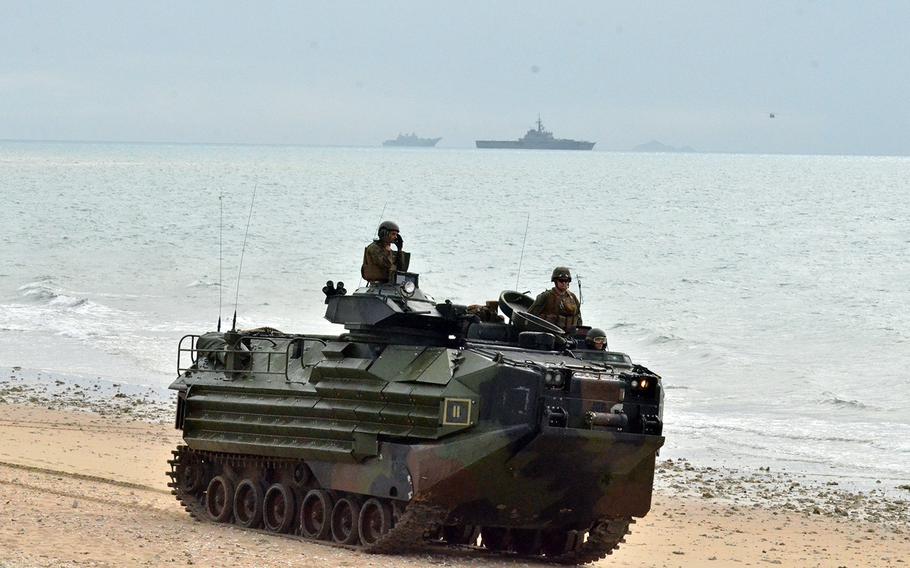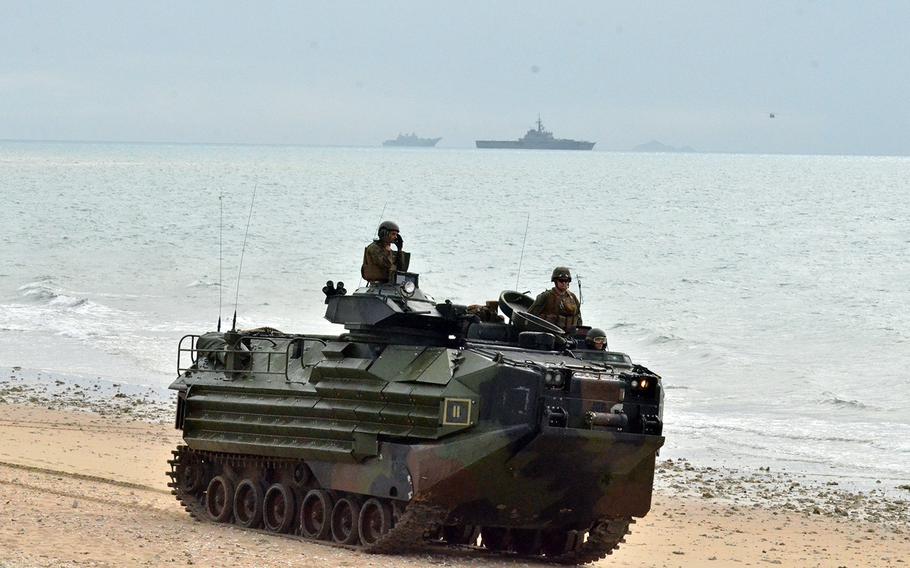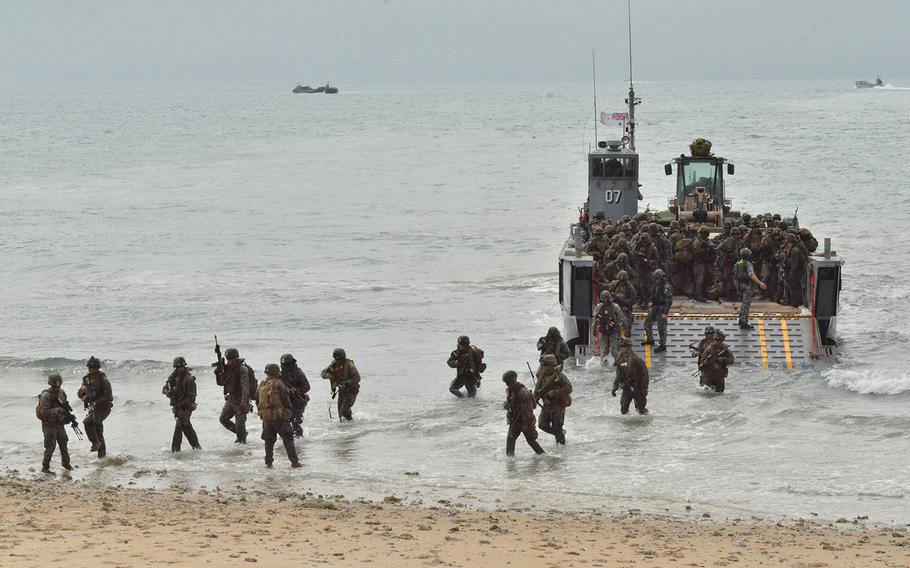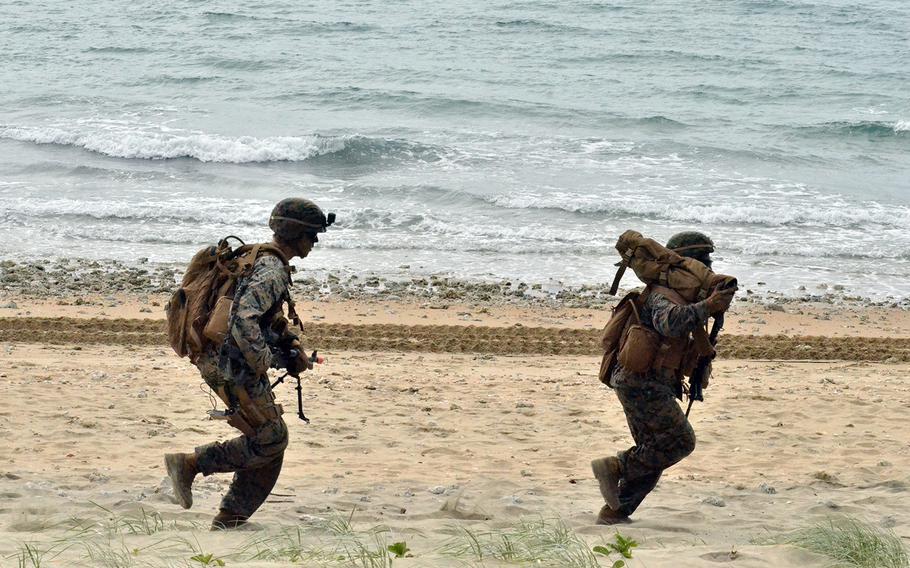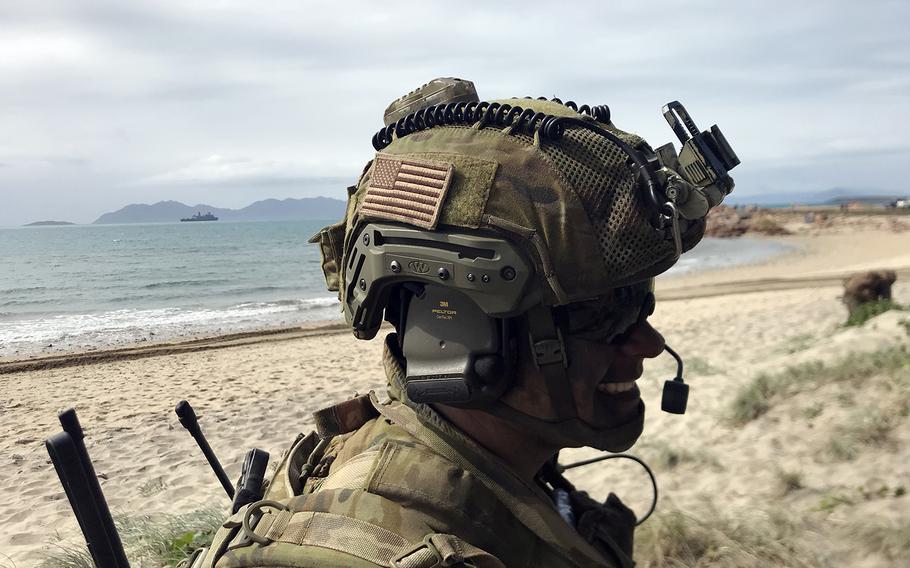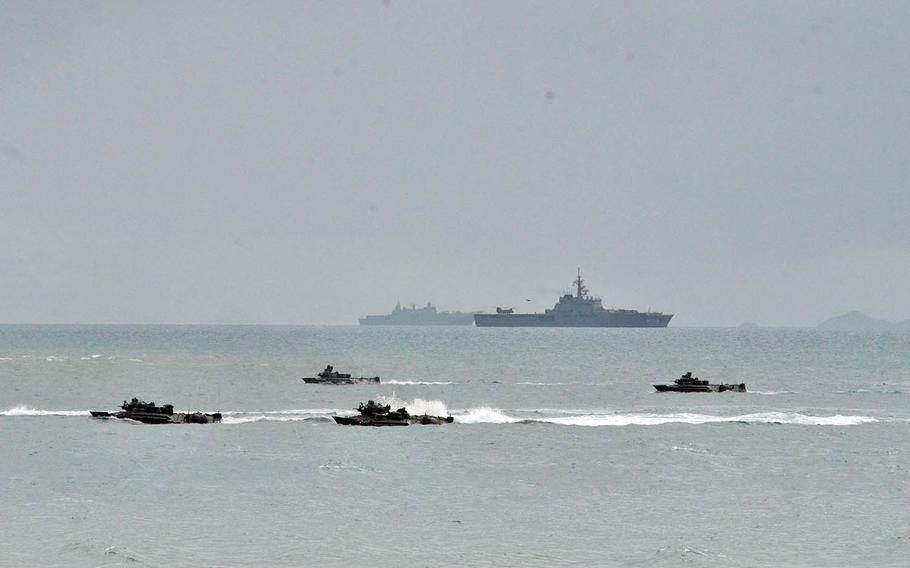 BOWEN, Australia — U.S. Marines and troops from three allied nations demonstrated new amphibious capabilities as they stormed a beach this week in the Australian state of Queensland.
The Marines have been renowned for their ability to get from ship to shore under fire since World War II, but Monday's training — part of this month's massive, biennial Talisman Sabre exercise — made clear that their mates have plenty of firepower to bring to the party.
Hulking new landing helicopter docks, the HMAS Canberra and HMAS Adelaide — the Royal Australian Navy's largest-ever warships — prowled offshore ahead of the landing, alongside the U.S. Navy's amphibious transport dock USS Green Bay and the Japan Maritime Self-Defense Force's tank landing ship JS Kunisaki.
The largest vessel involved in the operation, the amphibious-assault ship USS Wasp, was too far offshore to be visible from the beach.
When the mock attack launched, it was spearheaded by a company from Japan's newly formed Amphibious Rapid Deployment Brigade, a force modeled on the U.S. Marines and charged with defending offshore islands.
The Japanese rolled onto Kings Beach, a crescent of golden sand near the town of Bowen, in amphibious-assault vehicles that looked a lot like the Marines' rides.
Then came a company from 1st Battalion, 1st Marine Regiment in two more waves of amphibious vehicles and several Australian landing craft.
The Marines quickly set up defensive positions in the sand dunes and prepared to press inland to secure objectives such as a park and an airfield.
One of the Australian soldiers on the beach, Capt. Chris Moroney, 32, of Brisbane, was wearing a U.S. flag patch on his helmet.
"I always love working with the Marine Corps," said the joint fires observer, who has fond memories of working alongside Marines at Al-Taqaddum Air Base during a deployment to Iraq.
During the beach assault, Moroney, along with U.S. Marine forward observers, helped coordinate air support from Marine UH-1Y Venom and AH-1 Cobra helicopters, which circled menacingly overhead.
"Any of the observers can call in these aircraft and get effects and support from them," he said.
The deputy director of the exercise, U.S. Army Col. Jeffrey Gottlieb, 54, of Haddonfield, N.J., watched events unfold from the beach. He noted that the largest American warship involved in Talisman Sabre — the USS Ronald Reagan — wasn't part of the amphibious exercise.
The carrier was further south fighting a different mock battle to subdue the opposing force's air and naval assets. That part of Talisman Sabre has involved a massive display of air power, including dogfights with as many as 50 aircraft, he said.
The amphibious exercise director, Australian army Col. Kenny Stuart, who was also on the beach, said the ability of the allies to work together on such a complex mission is a major milestone in Australia's effort to stand up its amphibious force.
"We're developing capabilities to ensure that we can work together in a high-end war fighting level," he said.
robson.seth@stripes.com Twitter: @SethRobson1