US military takes coronavirus precautions ahead of large-scale Cobra Gold drills in Thailand
by
Matthew M. Burke
February 23, 2020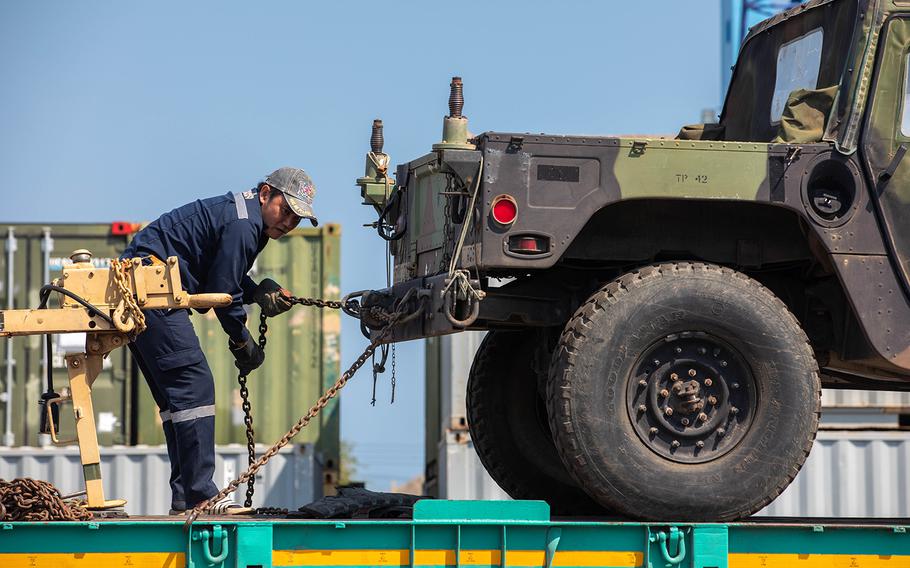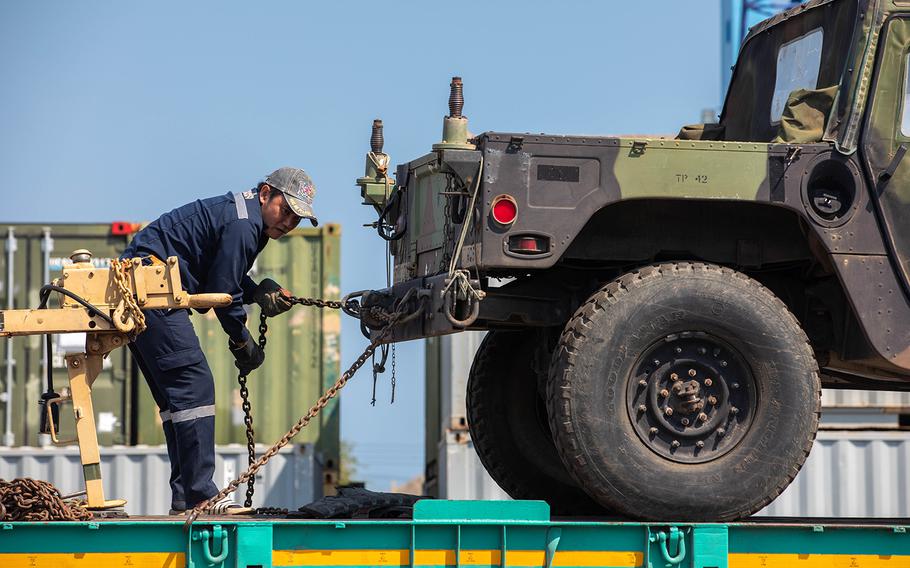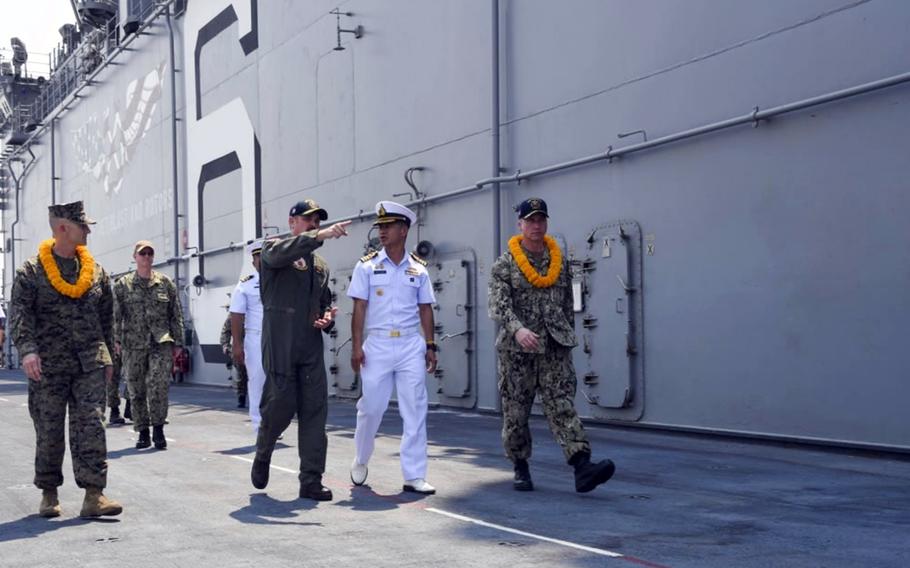 The U.S. military is sending a larger contingent this year to Cobra Gold, one of the Indo-Pacific's largest multinational exercises, even as the new coronavirus sweeps the region, according to U.S. officials.
Additional medical personnel and supplies will be on hand to guard against the virus called COVID-19 when Cobra Gold 2020 begins Tuesday in Thailand, officials said. The World Health Organization on Sunday reported 35 cases of the virus in Thailand, according to its website.
This year, the 39th replay of Cobra Gold, military personnel from 29 countries plan on taking part in activities ranging from amphibious assaults to humanitarian assistance and disaster relief, according to a statement from the U.S. Embassy in Bangkok.
The United States is sending approximately 5,500 service personnel — ashore and afloat — up from about 4,500 last year, the embassy statement said.
They will be joined by full participant nations Thailand, Indonesia, Japan, Malaysia, Singapore and South Korea, Marine Capt. George McArthur of the Cobra Gold 2020 Combined-Joint Information Bureau told Stars and Stripes via email on Thursday.
The coronavirus appeared in the Chinese city of Wuhan in December and has since spread around the globe. The WHO has declared it a global health emergency. China has counted the most deaths from the flu-like disease, more than 2,400. Elsewhere around the world fewer than 20 have perished, the WHO announced on Sunday.
However, the risk of infection from COVID-19 remains low, and U.S. military commands place a strict emphasis on prudent force health protection measures, McArthur said.
"As part of the mitigation strategy we have brought additional medical capabilities, supplies, to include individual personal protective equipment, and additional preventive medicine specialists," he wrote.
The exercise, co-sponsored by the Royal Thai and U.S armed forces, is scheduled to run until March 6 throughout Thailand. Exercise officials said safeguarding the health of participants is a priority.
McArthur said the threat of disease or illness is commonly considered by military planners when developing military operations.
"The U.S. military is scheduled to fully participate in Exercise Cobra Gold 2020, as we have done for the previous 38 years and are committed to our allies in the Royal Thai Armed Forces and our many partners in the region who participate in Cobra Gold every year," he said.
Last week, South Korea announced a drastic reduction in the number of its participating troops, from 400 to about 30, its navy said. It will forgo scheduled maneuvers and instead participate only in a simulated command-post exercise.
Japan is participating for the 16th time and is sending 240 personnel from its various Self-Defense Force branches, a Joint Staff statement said.
Countries like the United Kingdom, the Philippines, Australia, Canada, France and Mongolia will participate in a multinational command-post and cyber exercise, McArthur said. Observer nations include Germany, Laos, Israel, Cambodia and Vietnam.
India and China will participate only in the humanitarian civic action portion of the exercise, he said.
Cobra Gold 2020 consists of three primary events this year: a staff exercise that includes a senior leader seminar, humanitarian civic action projects in Thai communities and field training, the U.S. Embassy's statement said. After an opening ceremony Tuesday at Camp Akatotsarot in Phitsanulok province, an amphibious assault will follow Friday at Hat Yao Beach, Chonburi province.
Noncombatant evacuation operations will take place Friday at U-Tapao Airfield, Rayong province, the statement said. Landmine demolition operations are planned for March 3 at Pakdee Paendin Range, Sa Kaeo province.
Humanitarian and disaster-relief training is scheduled for March 4 at the Disaster Relief Training Center in Chachengsao province, and a combined arms live-fire exercise is planned for March 6 in Ban Dan Lan Hoi District, Sukhothai province, where there will also be a closing ceremony.
"Cobra Gold will improve the capabilities of … participating nations [through] a range of activities, including enhancing maritime security, preventing and mitigating emerging disease threats, and responding to large-scale natural disasters," McArthur said.
Stars and Stripes reporter Aya Ichihashi contributed to this report.
burke.matt@stripes.com
Twitter: @MatthewMBurke1